All Data At Your Fingertips.
View all access options to the Transform Hub for your Maltego Plan. Download Overview Now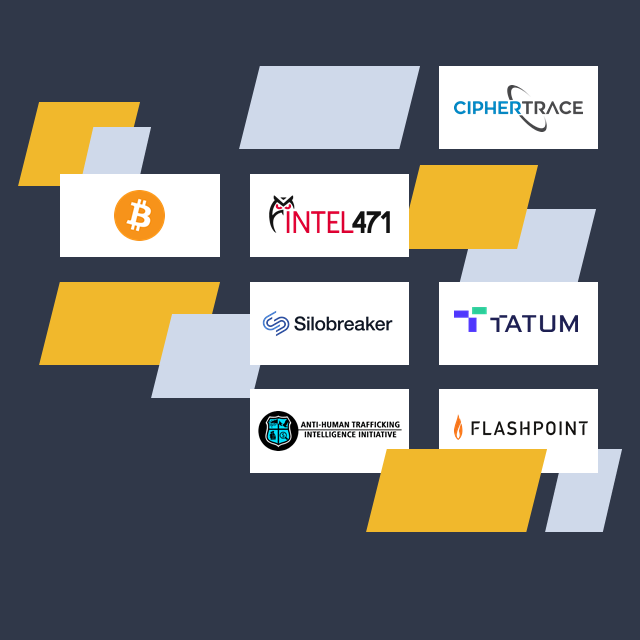 Data Sources in the Transform Hub
Unlock the full power of Maltego by combining different data sources in your investigations
No results
[{"altText":"CrowdSec","author":"CrowdSec","date":"2023-11-16T15:11:18.218Z","description":"Examine malicious IP addresses and detect aggressive behaviors within your systems.","permalink":"https://www.maltego.com/transform-hub/crowdsec/","tags":{"access options":["Bring Your Own Key","Click-and-Run Limited"],"available for licenses":["Maltego Enterprise","Maltego Pro"],"data categories":["Infrastructure \u0026 Network Information","Malware"],"pricing":[],"provider":["CrowdSec"],"special":["New"],"staff picks":[],"useful for teams":["Fraud \u0026 Abuse","Threat Intelligence"]},"thumbnailImage":"/images/uploads/crowdsec-logo.png","title":"CrowdSec"},{"altText":"Softlist Logo","author":"Softlist LLC","date":"2023-08-10T13:38:24.734Z","description":"Most complete database of Ukrainian companies.","permalink":"https://www.maltego.com/transform-hub/softlist/","tags":{"access options":["Bring Your Own Key","Click-and-Run Limited"],"available for licenses":["Maltego Enterprise","Maltego Pro"],"data categories":["Company Data"],"pricing":[],"provider":["Softlist LLC"],"special":["New"],"staff picks":[],"useful for teams":["Corporate Security \u0026 Business Risk","Due Diligence","Journalists \u0026 Researchers"]},"thumbnailImage":"/images/uploads/softlist-logo.png","title":"EntitiesUA"},{"altText":"DNSTwist","author":"Maltego Technologies","date":"2023-05-31T13:11:26.06Z","description":"Identify potential phishing domains and perform phishing detection.","permalink":"https://www.maltego.com/transform-hub/dnstwist/","tags":{"access options":["Click-and-Run Limited"],"available for licenses":[],"data categories":["Infrastructure \u0026 Network Information"],"pricing":[],"provider":["Maltego Technologies"],"special":["New"],"staff picks":["Cyber Security Operations"],"useful for teams":[]},"thumbnailImage":"/images/uploads/dnstwist-logo.png","title":"DNSTwist"},{"altText":"Constella Intelligence integration for Maltego","author":"Maltego Technologies","date":"2023-05-03T09:24:12.676Z","description":"World's Most Comprehensive Identity Exposure Database ","permalink":"https://www.maltego.com/transform-hub/constella-intelligence/","tags":{"access options":["Click-and-Run Limited","Data Subscription"],"available for licenses":["Maltego Enterprise"],"data categories":["Breaches \u0026 Leaks","Company Data","Deep and Dark Web","Personal Identifiers","TTPs"],"pricing":[],"provider":["Maltego Technologies"],"special":["Data Subscription","New"],"staff picks":[],"useful for teams":["Corporate Security \u0026 Business Risk","Cybercrime","Financial Crime","Fraud \u0026 Abuse","Intelligence Collection"]},"thumbnailImage":"/images/uploads/constella-logo.png","title":"Constella Intelligence"},{"altText":"Etherscan integration for Maltego","author":"Maltego Technologies","date":"2023-05-02T13:26:31.398Z","description":"Track cryptocurrencies and NFTs based on Ether tokens ","permalink":"https://www.maltego.com/transform-hub/etherscan/","tags":{"access options":["Click-and-Run Limited","Free (with API key)"],"available for licenses":["Maltego Community","Maltego Enterprise","Maltego Pro"],"data categories":["Cryptocurrency"],"pricing":[],"provider":["Maltego Technologies"],"special":["New"],"staff picks":["Trust \u0026 Safety"],"useful for teams":["Criminal Investigation","Due Diligence","Financial Crime","Fraud \u0026 Abuse"]},"thumbnailImage":"/images/uploads/etherscan-logo.png","title":"Etherscan "},{"altText":"Spycloud integration for Maltego","author":"SpyCloud","date":"2023-03-17T13:25:43.242Z","description":"Pivot utilizing SpyCloud's extensive dataset of breach and malware data","permalink":"https://www.maltego.com/transform-hub/spycloud/","tags":{"access options":["Bring Your Own Key"],"available for licenses":["Maltego Enterprise"],"data categories":["Breaches \u0026 Leaks","Deep and Dark Web","Malware","Personal Identifiers","Social Media"],"pricing":[],"provider":["SpyCloud, Inc."],"special":["New"],"staff picks":[],"useful for teams":["Corporate Security \u0026 Business Risk","Criminal Investigation","Cybercrime","Financial Crime","Fraud \u0026 Abuse","Intelligence Collection","Red Teaming","Threat Hunting","Threat Intelligence"]},"thumbnailImage":"/images/uploads/spycloud-logo.png","title":"SpyCloud Cybercrime Investigations "},{"altText":"Dorking integration for Maltego","author":"Maltego Technologies","date":"2023-03-07T10:04:30.362Z","description":"Perform advanced searches using the google search engine to find files, publicly exposed servers and more. ","permalink":"https://www.maltego.com/transform-hub/dorking/","tags":{"access options":["Bring Your Own Key","Click-and-Run Limited"],"available for licenses":["Maltego Community","Maltego Enterprise","Maltego Pro"],"data categories":["Infrastructure \u0026 Network Information","Recon"],"pricing":[],"provider":["Maltego Technologies"],"special":["New"],"staff picks":[],"useful for teams":["Counter-terrorism","Criminal Investigation","Cybercrime","Intelligence Collection","Journalists \u0026 Researchers"]},"thumbnailImage":"/images/uploads/dorking-logo.png","title":"Dorking "},{"altText":"PolySwarm Transforms for Maltego","author":"Maltego Technologies","date":"2023-02-13T08:55:28.423Z","description":"Gain malware insights from file hash, domain, or IP addresses.","permalink":"https://www.maltego.com/transform-hub/polyswarm/","tags":{"access options":["Bring Your Own Key","Click-and-Run Limited","Data Subscription"],"available for licenses":[],"data categories":["Infrastructure \u0026 Network Information","Malware"],"pricing":[],"provider":["Maltego Technologies"],"special":["Data Subscription","New"],"staff picks":[],"useful for teams":["Cybercrime","Incident Response","Threat Hunting","Threat Intelligence"]},"thumbnailImage":"/images/uploads/polyswarm-logo.png","title":"PolySwarm"},{"altText":"OpenPhish Transforms for Maltego","author":"Maltego Technologies","date":"2023-01-19T09:31:45.207Z","description":"Timely. Accurate. Relevant phishing intelligence.","permalink":"https://www.maltego.com/transform-hub/openphish/","tags":{"access options":["Click-and-Run Limited","Data Subscription"],"available for licenses":[],"data categories":["Company Data","Phishing"],"pricing":[],"provider":["Maltego Technologies"],"special":["Data Subscription","New"],"staff picks":[],"useful for teams":["Cybercrime","Fraud \u0026 Abuse","Incident Response","Journalists \u0026 Researchers","Red Teaming","Threat Intelligence"]},"thumbnailImage":"/images/uploads/openphish-logo.png","title":"OpenPhish"},{"altText":"Image Analyzer integration for Maltego","author":"Maltego Technologies","date":"2023-01-11T14:36:33.711Z","description":"Extract text, detect faces, and identify objects and landmarks from images.","permalink":"https://www.maltego.com/transform-hub/image-analyzer/","tags":{"access options":["Bring Your Own Key","Click-and-Run Limited"],"available for licenses":["Maltego Community","Maltego Enterprise","Maltego Pro"],"data categories":["Web \u0026 Image Content"],"pricing":[],"provider":["Maltego Technologies"],"special":["New"],"staff picks":[],"useful for teams":["Counter-terrorism","Criminal Investigation","Cybercrime","Intelligence Collection","Journalists \u0026 Researchers"]},"thumbnailImage":"/images/uploads/google-image-analyzer-logo.png","title":"Image Analyzer"},{"altText":"Social Links Professional","author":"Social Links Inc.","date":"2022-12-27T09:53:02.272Z","description":"An all-in-one OSINT solution for conducting in-depth investigations across social media, blockchains, messengers, and the Dark Web.","permalink":"https://www.maltego.com/transform-hub/social-links-pro/","tags":{"access options":["Bring Your Own Key"],"available for licenses":["Maltego Enterprise","Maltego Pro"],"data categories":["Breaches \u0026 Leaks","Company Data","Deep and Dark Web","Personal Identifiers","Social Media","Web \u0026 Image Content"],"pricing":[],"provider":["Social Links Inc. (Disclaimer)"],"special":[],"staff picks":[],"useful for teams":["Corporate Security \u0026 Business Risk","Counter-terrorism","Criminal Investigation","Due Diligence"]},"thumbnailImage":"/images/uploads/social-links-pro-logo.svg","title":"Social Links Professional"},{"altText":"Extract matching objects from web pages using \"Regular Expressions" patterns.","author":"Maltego Technologies","date":"2022-12-08T14:47:35.476Z","description":"Extract matching objects from web pages using \"Regular Expressions" patterns.","permalink":"https://www.maltego.com/transform-hub/regex-library/","tags":{"access options":["Click-and-Run Unlimited"],"available for licenses":["Maltego Community","Maltego Enterprise","Maltego Pro"],"data categories":["Others"],"pricing":[],"provider":["Maltego Technologies"],"special":["New"],"staff picks":[],"useful for teams":["Corporate Security \u0026 Business Risk","Fraud \u0026 Abuse","Incident Response","Journalists \u0026 Researchers","Others","Threat Hunting","Threat Intelligence"]},"thumbnailImage":"/images/uploads/regex-logo.png","title":"Regex Library"},{"altText":"Tisane Labs Transforms for Maltego","author":"Maltego Technologies","date":"2022-12-07T12:42:01.923Z","description":"NLP for law enforcement, investigators, natsec – 30 languages supported.","permalink":"https://www.maltego.com/transform-hub/tisane-labs/","tags":{"access options":["Bring Your Own Key","Click-and-Run Limited"],"available for licenses":[],"data categories":["Company Data","Deep and Dark Web","Personal Identifiers","Social Media","Web \u0026 Image Content"],"pricing":[],"provider":["Maltego Technologies"],"special":["Featured","New"],"staff picks":[],"useful for teams":["Corporate Security \u0026 Business Risk","Fraud \u0026 Abuse","Journalists \u0026 Researchers","Red Teaming","Threat Hunting","Threat Intelligence"]},"thumbnailImage":"/images/uploads/tisane-labs-logo.png","title":"Tisane Labs"},{"altText":"OpenSanctions Transforms for Maltego","author":"Maltego Technologies","date":"2022-12-01T16:00:46.279Z","description":"Identify persons, companies, vessels or crypto wallets on or related to a sanction list.","permalink":"https://www.maltego.com/transform-hub/opensanctions/","tags":{"access options":["Click-and-Run Limited","Data Subscription"],"available for licenses":["Maltego Community"],"data categories":["Company Data","Cryptocurrency","Personal Identifiers"],"pricing":[],"provider":["Maltego Technologies"],"special":["Data Subscription","Featured","New"],"staff picks":[],"useful for teams":["Criminal Investigation","Due Diligence","Financial Crime","Journalists \u0026 Researchers","Others"]},"thumbnailImage":"/images/uploads/opensanctions-logo.png","title":"OpenSanctions"},{"altText":"Darkweb Intelligence Platform","author":"Aikos Technologies","date":"2022-11-23T08:40:49.137Z","description":null,"permalink":"https://www.maltego.com/transform-hub/hades/","tags":{"access options":["Click-and-Run Limited","Data Subscription"],"available for licenses":["Maltego Enterprise","Maltego Pro"],"data categories":["Breaches \u0026 Leaks","Cryptocurrency","Deep and Dark Web","Web \u0026 Image Content"],"pricing":[],"provider":["Aikos Technologies Limited"],"special":["Data Subscription"],"staff picks":[],"useful for teams":["Criminal Investigation","Cybercrime","Financial Crime"]},"thumbnailImage":"/images/uploads/hades-by-aikos-technologies-logo.png","title":"Hades"},{"altText":"District4 integration for Maltego","author":"District4 Labs ","date":"2022-11-09T09:21:16.823Z","description":"Enhance your OSINT capabilities by leveraging growing repository of global compromised credentials and other Person of Interest data. ","permalink":"https://www.maltego.com/transform-hub/district4/","tags":{"access options":["Bring Your Own Key","Click-and-Run Limited","Data Subscription"],"available for licenses":["Maltego Enterprise","Maltego Pro"],"data categories":["Breaches \u0026 Leaks","Deep and Dark Web","Personal Identifiers"],"pricing":[],"provider":["District4 Labs"],"special":["Data Subscription","New"],"staff picks":[],"useful for teams":["Corporate Security \u0026 Business Risk","Due Diligence","Fraud \u0026 Abuse","Intelligence Collection","Threat Intelligence"]},"thumbnailImage":"/images/uploads/230523_primary-logo_off-black-purple.png","title":"Darkside"},{"altText":"alphaMountain integration for Maltego","author":"alphaMountain.ai","date":"2022-09-22T10:11:37.537Z","description":"Inform your investigations with reputation scores of the target's hosts, domains, and IP addresses.","permalink":"https://www.maltego.com/transform-hub/alphamountain/","tags":{"access options":["Bring Your Own Key","Click-and-Run Limited","Data Subscription"],"available for licenses":["Maltego Community","Maltego Enterprise","Maltego Pro"],"data categories":["Infrastructure \u0026 Network Information","TTPs"],"pricing":[],"provider":["alphaMountain.ai"],"special":["Data Subscription","Featured"],"staff picks":[],"useful for teams":["Cybercrime","Incident Response","Threat Hunting","Threat Intelligence"]},"thumbnailImage":"/images/uploads/alphamountain-logo.png","title":"alphaMountain"},{"altText":"SocialNet integration in Maltego","author":"ShadowDragon LLC","date":"2022-09-12T14:31:29.656Z","description":"Map social media connections with data from 150+ social networks for OSINT investigations.","permalink":"https://www.maltego.com/transform-hub/socialnet/","tags":{"access options":["Data Subscription","Click-and-Run Limited"],"available for licenses":["Maltego Enterprise","Maltego Pro"],"data categories":["Deep and Dark Web","Personal Identifiers","Social Media","Breaches \u0026 Leaks"],"pricing":[],"provider":["ShadowDragon"],"special":["Data Subscription","Featured"],"staff picks":["Government","Trust \u0026 Safety"],"useful for teams":["Corporate Security \u0026 Business Risk","Criminal Investigation","Cybercrime","Due Diligence","Fraud \u0026 Abuse","Journalists \u0026 Researchers"]},"thumbnailImage":"/images/uploads/socialnet-logo.png","title":"ShadowDragon SocialNet"},{"altText":"DeepL Transforms for Maltego","author":"Maltego Technologies","date":"2022-09-01T09:14:21.352Z","description":"Translate text from and to 28 different languages supported by DeepL. ","permalink":"https://www.maltego.com/transform-hub/deepl/","tags":{"access options":["Click-and-Run Limited"],"available for licenses":["Maltego Community","Maltego Enterprise","Maltego Pro"],"data categories":["Deep and Dark Web","Others","Web \u0026 Image Content"],"pricing":[],"provider":["Maltego Technologies"],"special":["New"],"staff picks":[],"useful for teams":["Counter-terrorism","Criminal Investigation","Fraud \u0026 Abuse","Intelligence Collection","Journalists \u0026 Researchers","Others"]},"thumbnailImage":"/images/uploads/deepl-logo.png","title":"DeepL"},{"altText":"Standard Transforms for Maltego","author":" Maltego Technologies","date":"2022-08-29T08:53:41.421Z","description":"OSINT Transforms available out of the box with every Maltego Desktop Client.","permalink":"https://www.maltego.com/transform-hub/standard-transforms/","tags":{"access options":["Bring Your Own Key","Click-and-Run Limited","Click-and-Run Unlimited","Free (with API key)"],"available for licenses":[],"data categories":["Infrastructure \u0026 Network Information"],"pricing":[],"provider":["Maltego Technologies"],"special":["Updated"],"staff picks":["Cyber Security Operations","Government","Trust \u0026 Safety"],"useful for teams":["Cybercrime","Financial Crime","Counter-terrorism"]},"thumbnailImage":"/images/uploads/maltego-transforms-logo.png","title":"Standard Transforms"},{"altText":"FlightAware Transforms for Maltego","author":"Maltego Technologies ","date":"2022-08-16T07:46:44.13Z","description":"Gain insights on the origin, destination, and ownership of flights and aircrafts.","permalink":"https://www.maltego.com/transform-hub/flightaware/","tags":{"access options":["Bring Your Own Key","Click-and-Run Limited"],"available for licenses":["Maltego Community","Maltego Enterprise","Maltego Pro"],"data categories":["Company Data","Others","Personal Identifiers"],"pricing":[],"provider":["Maltego Technologies"],"special":[],"staff picks":[],"useful for teams":["Criminal Investigation","Intelligence Collection","Journalists \u0026 Researchers"]},"thumbnailImage":"/images/uploads/flightaware-logo.png","title":"FlightAware"},{"altText":"hunter Transforms for Maltego","author":"Maltego Technologies ","date":"2022-08-11T09:09:41.155Z","description":"Find and verify email addresses of your targets and persons of interest.","permalink":"https://www.maltego.com/transform-hub/hunter-io/","tags":{"access options":["Bring Your Own Key","Click-and-Run Limited"],"available for licenses":["Maltego Community","Maltego Enterprise","Maltego Pro"],"data categories":["Company Data","Others","Personal Identifiers"],"pricing":[],"provider":["Maltego Technologies"],"special":[],"staff picks":[],"useful for teams":["Due Diligence","Intelligence Collection","Journalists \u0026 Researchers","Others"]},"thumbnailImage":"/images/uploads/hunter-logo.png","title":"hunter"},{"altText":"urlscan.io Integration for Maltego","author":"Maltego Technologies ","date":"2022-07-12T12:17:21.61Z","description":"Get information and analyze content of an URL.","permalink":"https://www.maltego.com/transform-hub/urlscan-io/","tags":{"access options":["Bring Your Own Key","Click-and-Run Limited","Free (with API key)"],"available for licenses":[],"data categories":[],"pricing":[],"provider":["Maltego Technologies"],"special":["New"],"staff picks":[],"useful for teams":["Fraud \u0026 Abuse","Incident Response","Threat Hunting","Threat Intelligence"]},"thumbnailImage":"/images/uploads/urlscan-logo.png","title":"urlscan.io"},{"altText":"Echosec Integration in Maltego","author":"Echosec Systems Ltd","date":"2022-06-27T11:19:19.209Z","description":"Draw connections between post authors and usernames across multiple social networks.","permalink":"https://www.maltego.com/transform-hub/echosec/","tags":{"access options":["Click-and-Run Limited","Data Subscription"],"available for licenses":["Maltego Enterprise","Maltego Pro"],"data categories":["Deep and Dark Web","Social Media","Web \u0026 Image Content"],"pricing":[],"provider":["Echosec Systems Ltd."],"special":["New","Data Subscription"],"staff picks":[],"useful for teams":["Corporate Security \u0026 Business Risk","Counter-terrorism","Criminal Investigation","Cybercrime","Due Diligence","Incident Response","Intelligence Collection","Journalists \u0026 Researchers","Others","Threat Hunting"]},"thumbnailImage":"/images/uploads/echosec-logo.png","title":"Echosec"},{"altText":"Intel 471 integration for Maltego","author":"Intel 471 Inc.","date":"2022-06-24T08:39:37.407Z","description":"Get Adversary, Malware, and Vulnerability Intelligence to support security operation teams.","permalink":"https://www.maltego.com/transform-hub/intel-471/","tags":{"access options":["Bring Your Own Key","Data Subscription"],"available for licenses":["Maltego Enterprise","Maltego Pro"],"data categories":["Deep and Dark Web","Malware","TTPs","Vulnerabilities"],"pricing":[],"provider":["Intel 471"],"special":["Featured","Data Subscription"],"staff picks":["Cyber Security Operations","Cyber Security Operations"],"useful for teams":["Counter-terrorism","Cybercrime","Fraud \u0026 Abuse","Intelligence Collection","Threat Hunting","Threat Intelligence"]},"thumbnailImage":"/images/uploads/intel-471-logo.png","title":"Intel 471"},{"altText":"IBM QRadar integration for Maltego","author":"Maltego Technologies","date":"2022-05-11T09:44:03.539Z","description":"Extract and map context of IOCs from event logs and offenses. ","permalink":"https://www.maltego.com/transform-hub/ibm-qradar/","tags":{"access options":["Bring Your Own Key"],"available for licenses":["Maltego Enterprise"],"data categories":["Endpoint \u0026 Security Events"],"pricing":[],"provider":["Maltego Technologies"],"special":["Featured","New"],"staff picks":["Cyber Security Operations"],"useful for teams":["Incident Response","Threat Hunting","Threat Intelligence"]},"thumbnailImage":"/images/uploads/ibm-qradar-logo.png","title":"IBM QRadar "},{"altText":"Farsight DNSDB integration for Maltego","author":"Farsight Security Inc.","date":"2022-04-19T09:58:21.025Z","description":"Correlate and contextualize real-time and historical DNS data to expose networks and infrastructure.","permalink":"https://www.maltego.com/transform-hub/farsight-dnsdb/","tags":{"access options":["Bring Your Own Key","Click-and-Run Limited"],"available for licenses":["Maltego Community","Maltego Enterprise","Maltego Pro"],"data categories":["Infrastructure \u0026 Network Information","Recon"],"pricing":[],"provider":["Farsight Security, Inc"],"special":[],"staff picks":[],"useful for teams":["Incident Response","Intelligence Collection","Red Teaming","Threat Intelligence"]},"thumbnailImage":"/images/uploads/farsight-dnsdb-logo.png","title":"Farsight DNSDB"},{"altText":"Censys integration for Maltego","author":"Maltego Technologies","date":"2022-04-11T13:19:08.394Z","description":"Discover, monitor, and analyze attack surfaces and unknown internet assets.","permalink":"https://www.maltego.com/transform-hub/censys/","tags":{"access options":["Bring Your Own Key","Click-and-Run Limited"],"available for licenses":["Maltego Community","Maltego Enterprise","Maltego Pro"],"data categories":["Infrastructure \u0026 Network Information","Recon","Vulnerabilities"],"pricing":[],"provider":["Maltego Technologies"],"special":["Featured","New"],"staff picks":["Cyber Security Operations"],"useful for teams":["Intelligence Collection","Red Teaming","Threat Hunting"]},"thumbnailImage":"/images/uploads/censys-logo.png","title":"Censys "},{"altText":"DomainTools Iris Investigate integration in Maltego","author":"DomainTools LLC","date":"2022-04-08T14:43:20.745Z","description":"Map connected infrastructure, correlations, attribution, domains, and more to surface meaningful insights. ","permalink":"https://www.maltego.com/transform-hub/domaintools-iris/","tags":{"access options":["Bring Your Own Key","Click-and-Run Limited"],"available for licenses":["Maltego Enterprise","Maltego Pro"],"data categories":["Infrastructure \u0026 Network Information","Recon"],"pricing":[],"provider":["DomainTools"],"special":["Featured"],"staff picks":[],"useful for teams":["Fraud \u0026 Abuse","Incident Response","Intelligence Collection","Red Teaming","Threat Intelligence"]},"thumbnailImage":"/images/uploads/domaintools-logo.png","title":"DomainTools Iris Investigate"},{"altText":"People Data Labs integration for Maltego","author":"Maltego Technologies","date":"2022-04-07T11:03:53.473Z","description":"Search and retrieve personal identity information such as email addresses, physical addresses, social media profiles, and more.","permalink":"https://www.maltego.com/transform-hub/people-data-labs/","tags":{"access options":["Data Subscription"],"available for licenses":["Maltego Enterprise","Maltego Pro"],"data categories":["Personal Identifiers","Social Media","Web \u0026 Image Content"],"pricing":[],"provider":["Maltego Technologies"],"special":["Data Subscription","Featured","New"],"staff picks":["Cyber Security Operations","Trust \u0026 Safety"],"useful for teams":["Due Diligence","Fraud \u0026 Abuse"]},"thumbnailImage":"/images/uploads/people-data-labs.png","title":"People Data Labs"},{"altText":"Mandiant Intelligence integration in Maltego","author":"Mandiant Inc.","date":"2022-04-05T10:55:29.702Z","description":"Search Mandiant Intelligence holdings for reports matching indicators in your environment and related reports.","permalink":"https://www.maltego.com/transform-hub/fireeye-isight-intelligence/","tags":{"access options":["Bring Your Own Key"],"available for licenses":["Maltego Enterprise","Maltego Pro"],"data categories":["Malware","TTPs"],"pricing":[],"provider":["Malformity Labs"],"special":["Deprecated","Updated"],"staff picks":[],"useful for teams":["Threat Hunting","Threat Intelligence"]},"thumbnailImage":"/images/uploads/mandiant-logo.png","title":"Mandiant"},{"altText":"Google Programmable Search Engine Transforms for Maltego","author":"Maltego Technologies","date":"2021-12-08T14:39:07.957Z","description":"Search for people and aliases in major social media networks.","permalink":"https://www.maltego.com/transform-hub/google-programmable-search-engine-transforms/","tags":{"access options":["Bring Your Own Key","Click-and-Run Limited"],"available for licenses":["Maltego Community","Maltego Enterprise","Maltego Pro"],"data categories":["Personal Identifiers"],"pricing":[],"provider":["Maltego Technologies"],"special":[],"staff picks":[],"useful for teams":["Fraud \u0026 Abuse","Journalists \u0026 Researchers"]},"thumbnailImage":"/images/uploads/google-logo.png","title":"Google Social Network Transforms "},{"altText":"PeeringDB integration in Maltego","author":"Maltego Technologies","date":"2021-12-01T16:07:44.297Z","description":"Discover related infrastructure and connections into internet backbone systems around the world.","permalink":"https://www.maltego.com/transform-hub/peering-db/","tags":{"access options":["Click-and-Run Unlimited"],"available for licenses":["Maltego Community","Maltego Enterprise","Maltego Pro"],"data categories":["Infrastructure \u0026 Network Information"],"pricing":[],"provider":["Maltego Technologies"],"special":[],"staff picks":[],"useful for teams":["Cybercrime","Incident Response","Intelligence Collection","Red Teaming","Threat Intelligence"]},"thumbnailImage":"/images/uploads/peeringdb-logo.png","title":"PeeringDB"},{"altText":"Google Maps Geocoding integration for Maltego","author":"Maltego Technologies","date":"2021-11-10T14:06:14.44Z","description":"Normalize and enrich location data in your investigations.","permalink":"https://www.maltego.com/transform-hub/google-maps-geocoding-transforms/","tags":{"access options":["Bring Your Own Key","Click-and-Run Limited"],"available for licenses":["Maltego Community","Maltego Enterprise","Maltego Pro"],"data categories":["Personal Identifiers"],"pricing":[],"provider":["Maltego Technologies"],"special":[],"staff picks":[],"useful for teams":["Fraud \u0026 Abuse","Journalists \u0026 Researchers"]},"thumbnailImage":"/images/uploads/google-maps-logo.png","title":"Google Maps Geocoding"},{"altText":"GreyNoise Enterprise integration for Maltego","author":"GreyNoise Intelligence ","date":"2021-10-28T11:32:08.747Z","description":"Query IP address data and CVEs, Tags, or activities that an IP address has been observed scanning for.","permalink":"https://www.maltego.com/transform-hub/greynoise-enterprise/","tags":{"access options":["Bring Your Own Key"],"available for licenses":["Maltego Enterprise","Maltego Pro"],"data categories":["Infrastructure \u0026 Network Information","Malware","TTPs","Vulnerabilities"],"pricing":[],"provider":["GreyNoise Intelligence"],"special":[],"staff picks":[],"useful for teams":["Incident Response","Threat Hunting","Threat Intelligence"]},"thumbnailImage":"/images/uploads/greynoise-enterprise-logo.png","title":"GreyNoise Enterprise "},{"altText":"LoginsoftOSINT integration for Maltego","author":"Loginsoft","date":"2021-10-25T12:06:49.852Z","description":"Detect disposable phone numbers and obtain relevant meta-data.","permalink":"https://www.maltego.com/transform-hub/loginsoft/","tags":{"access options":["Click-and-Run Unlimited"],"available for licenses":["Maltego Community","Maltego Enterprise","Maltego Pro"],"data categories":["Personal Identifiers"],"pricing":[],"provider":["Loginsoft"],"special":[],"staff picks":[],"useful for teams":["Criminal Investigation","Due Diligence","Fraud \u0026 Abuse","Journalists \u0026 Researchers"]},"thumbnailImage":"/images/uploads/loginsoftosint-logo.png","title":"LoginsoftOSINT"},{"altText":"LittleSis integration for Maltego","author":"Maltego Technologies","date":"2021-09-29T12:08:54.111Z","description":"Explore influence and connections of politicians, CEOs, world leaders, and other high-profile figures.","permalink":"https://www.maltego.com/transform-hub/littlesis/","tags":{"access options":["Click-and-Run Unlimited"],"available for licenses":["Maltego Community","Maltego Enterprise","Maltego Pro"],"data categories":["Company Data","Personal Identifiers"],"pricing":[],"provider":["Maltego Technologies"],"special":[],"staff picks":[],"useful for teams":["Corporate Security \u0026 Business Risk","Criminal Investigation","Due Diligence","Intelligence Collection","Journalists \u0026 Researchers"]},"thumbnailImage":"/images/uploads/littlesis-logo.png","title":"LittleSis "},{"altText":"Tatum integration for Maltego","author":"Maltego Technologies","date":"2021-09-22T09:02:31.758Z","description":"Explore and trace transactions on various blockchains such as BTC, ETH, LTC, BCH, and DGE.","permalink":"https://www.maltego.com/transform-hub/tatum-blockchain-explorer/","tags":{"access options":["Bring Your Own Key","Click-and-Run Limited"],"available for licenses":["Maltego Community","Maltego Enterprise","Maltego Pro"],"data categories":["Cryptocurrency"],"pricing":[],"provider":["Maltego Technologies"],"special":["Featured"],"staff picks":["Government","Trust \u0026 Safety"],"useful for teams":["Counter-terrorism","Criminal Investigation","Cybercrime","Financial Crime","Fraud \u0026 Abuse"]},"thumbnailImage":"/images/uploads/tatum-blockchain-explorer-logo.png","title":"Tatum Blockchain Explorer "},{"altText":"Cybersixgill integration for Maltego","author":"Cybersixgill","date":"2021-09-02T13:10:13.867Z","description":"Catch exclusive underground threats and IOCs with collection from the deep, dark, and surface web.","permalink":"https://www.maltego.com/transform-hub/cybersixgill/","tags":{"access options":["Bring Your Own Key","Click-and-Run Limited","Data Subscription"],"available for licenses":["Maltego Enterprise","Maltego Pro"],"data categories":["Breaches \u0026 Leaks","Cryptocurrency","Deep and Dark Web","TTPs"],"pricing":[],"provider":["Cybersixgill"],"special":["Data Subscription","Featured"],"staff picks":["Cyber Security Operations","Trust \u0026 Safety"],"useful for teams":["Cybercrime","Fraud \u0026 Abuse","Threat Intelligence"]},"thumbnailImage":"/images/uploads/cybersixgill-logo.png","title":"Cybersixgill "},{"altText":"Splunk integration for Maltego","author":"Maltego Technologies","date":"2021-09-02T12:46:44.549Z","description":"Cross-reference IP Addresses, domains, hashes, URLs, and other IOCs with internal intelligence.","permalink":"https://www.maltego.com/transform-hub/splunk/","tags":{"access options":["Bring Your Own Key"],"available for licenses":["Maltego Enterprise"],"data categories":["Endpoint \u0026 Security Events"],"pricing":[],"provider":["Maltego Technologies"],"special":["Featured"],"staff picks":["Cyber Security Operations"],"useful for teams":["Incident Response","Threat Hunting"]},"thumbnailImage":"/images/uploads/splunk-logo.png","title":"Splunk"},{"altText":"Scamadviser integration for Maltego","author":"Maltego Technologies","date":"2021-08-26T08:47:11.049Z","description":"Quickly identify untrustworthy domains and entire scam networks.","permalink":"https://www.maltego.com/transform-hub/scamadviser/","tags":{"access options":["Click-and-Run Limited","Data Subscription","Bring Your Own Key"],"available for licenses":["Maltego Community","Maltego Enterprise","Maltego Pro"],"data categories":["Phishing"],"pricing":[],"provider":["Maltego Technologies"],"special":["Data Subscription","Featured"],"staff picks":["Trust \u0026 Safety"],"useful for teams":["Cybercrime","Financial Crime"]},"thumbnailImage":"/images/uploads/scamadviser-logo.png","title":"Scamadviser "},{"altText":"VirusTotal Premium API integration for Maltego","author":"Maltego Technologies","date":"2021-08-18T09:19:24.664Z","description":"Leverage 15 years of malicious sightings to enrich your organization's malware observations and logs.","permalink":"https://www.maltego.com/transform-hub/virustotal-premium-api/","tags":{"access options":["Bring Your Own Key"],"available for licenses":["Maltego Enterprise","Maltego Pro"],"data categories":["Infrastructure \u0026 Network Information","Malware"],"pricing":[],"provider":["Maltego Technologies"],"special":[],"staff picks":[],"useful for teams":["Cybercrime","Incident Response","Threat Hunting","Threat Intelligence"]},"thumbnailImage":"/images/uploads/virustotal-premium-api-logo.png","title":"VirusTotal Premium API "},{"altText":"VirusTotal Public API integration for Maltego","author":"Maltego Technologies","date":"2021-08-18T08:59:26.747Z","description":"Leverage 15 years of malicious sightings to enrich your organization's malware observations and logs.","permalink":"https://www.maltego.com/transform-hub/virustotal-public-api/","tags":{"access options":["Free (with API key)"],"available for licenses":["Maltego Community","Maltego Enterprise","Maltego Pro"],"data categories":["Infrastructure \u0026 Network Information","Malware"],"pricing":[],"provider":["Maltego Technologies"],"special":[],"staff picks":[],"useful for teams":["Cybercrime","Incident Response","Threat Hunting","Threat Intelligence"]},"thumbnailImage":"/images/uploads/virustotal-public-api-loog.png","title":"VirusTotal Public API "},{"altText":"NIST NVD integration for Maltego","author":"Maltego Technologies","date":"2021-08-12T09:14:25.442Z","description":"Discover context and insights around CVEs, CPEs, and CWEs for vulnerability and threat exposure assessment.","permalink":"https://www.maltego.com/transform-hub/nist-nvd/","tags":{"access options":["Click-and-Run Unlimited"],"available for licenses":["Maltego Community","Maltego Enterprise","Maltego Pro"],"data categories":["Vulnerabilities"],"pricing":[],"provider":["Maltego Technologies"],"special":[],"staff picks":[],"useful for teams":["Incident Response","Red Teaming","Threat Hunting","Threat Intelligence"]},"thumbnailImage":"/images/uploads/nist-nvd-logo.png","title":"NIST NVD "},{"altText":"Abuse.ch URLhaus Transforms for Maltego","author":"Maltego Technologies ","date":"2021-08-04T07:57:48.393Z","description":"Identify malicious URLs and explore underlying malware activity.","permalink":"https://www.maltego.com/transform-hub/abuse-ch-urlhaus/","tags":{"access options":["Click-and-Run Unlimited"],"available for licenses":["Maltego Community","Maltego Enterprise","Maltego Pro"],"data categories":["Infrastructure \u0026 Network Information","Malware","Phishing"],"pricing":[],"provider":["Maltego Technologies"],"special":[],"staff picks":[],"useful for teams":["Incident Response","Threat Hunting"]},"thumbnailImage":"/images/uploads/abuse-urlhaus-logo.png","title":"Abuse.ch URLhaus "},{"altText":"Intezer integration for Maltego","author":"Intezer","date":"2021-07-28T14:17:03.498Z","description":"Automate end-to-end malware investigations with genetic malware analysis.","permalink":"https://www.maltego.com/transform-hub/intezer-analyze/","tags":{"access options":["Bring Your Own Key","Click-and-Run Limited","Free (with API key)"],"available for licenses":["Maltego Community","Maltego Enterprise","Maltego Pro"],"data categories":["Malware","TTPs"],"pricing":[],"provider":["Intezer"],"special":[],"staff picks":[],"useful for teams":["Cybercrime","Incident Response","Threat Hunting"]},"thumbnailImage":"/images/uploads/intezer-analyze-logo.png","title":"Intezer Analyze "},{"altText":"Polonious integration in Maltego","author":"Polonious Systems ","date":"2021-06-18T09:49:22.282Z","description":"Query, create, or maintain cases, people, companies, or other entities between Polonious and Maltego.","permalink":"https://www.maltego.com/transform-hub/polonious/","tags":{"access options":["Bring Your Own Key"],"available for licenses":["Maltego Enterprise","Maltego Pro"],"data categories":["Others"],"pricing":[],"provider":["Polonious Systems"],"special":[],"staff picks":[],"useful for teams":["Criminal Investigation","Due Diligence","Fraud \u0026 Abuse","Incident Response"]},"thumbnailImage":"/images/uploads/polonious-logo.png","title":"Polonious "},{"altText":"AbuseIPDB integration in Maltego","author":"Maltego Technologies ","date":"2021-06-15T10:00:30.274Z","description":"Combat the spread of hackers, spammers, and abusive activity on the internet.","permalink":"https://www.maltego.com/transform-hub/abuseipdb/","tags":{"access options":["Bring Your Own Key","Free (with API key)"],"available for licenses":["Maltego Community","Maltego Enterprise","Maltego Pro"],"data categories":["Infrastructure \u0026 Network Information","Malware","Phishing"],"pricing":[],"provider":["Maltego Technologies"],"special":[],"staff picks":[],"useful for teams":["Incident Response","Threat Hunting","Threat Intelligence"]},"thumbnailImage":"/images/uploads/abuseipdb-logo.png","title":"AbuseIPDB"},{"altText":"AlienVault OTX integration in Maltego","author":"Maltego Technologies","date":"2021-06-09T08:35:35.88Z","description":"Access threats, software targeted, and related indicators of compromise used for threat detection.","permalink":"https://www.maltego.com/transform-hub/alienvault-otx/","tags":{"access options":["Free (with API key)"],"available for licenses":["Maltego Community","Maltego Enterprise","Maltego Pro"],"data categories":["Infrastructure \u0026 Network Information","Malware","TTPs","Vulnerabilities"],"pricing":[],"provider":["Maltego Technologies"],"special":[],"staff picks":[],"useful for teams":["Incident Response","Threat Hunting","Threat Intelligence"]},"thumbnailImage":"/images/uploads/alienvault-otx-logo.png","title":"AlienVault OTX"},{"altText":"News Transforms integration in Maltego","author":"Maltego Technologies ","date":"2021-04-22T08:50:31.342Z","description":null,"permalink":"https://www.maltego.com/transform-hub/news-transforms/","tags":{"access options":["Click-and-Run Limited"],"available for licenses":["Maltego Community","Maltego Enterprise","Maltego Pro"],"data categories":["Web \u0026 Image Content"],"pricing":[],"provider":["Maltego Technologies"],"special":[],"staff picks":[],"useful for teams":["Due Diligence","Fraud \u0026 Abuse","Intelligence Collection","Journalists \u0026 Researchers"]},"thumbnailImage":"/images/uploads/news-transforms-logo.png","title":"News Transforms "},{"altText":"OpenCTI integration in Maltego","author":"ANSSI \u0026 Maltego Technologies ","date":"2021-03-30T17:59:17.733Z","description":"Query and explore threat intelligence data from OpenCTI instances using STIX2 Entities.","permalink":"https://www.maltego.com/transform-hub/opencti/","tags":{"access options":["Free (with API key)"],"available for licenses":["Maltego Community","Maltego Enterprise","Maltego Pro"],"data categories":["Malware","TTPs","Vulnerabilities"],"pricing":[],"provider":["ANSSI \u0026 Maltego"],"special":["Featured"],"staff picks":["Cyber Security Operations"],"useful for teams":["Counter-terrorism","Cybercrime","Incident Response","Threat Hunting","Threat Intelligence"]},"thumbnailImage":"/images/uploads/opencti-logo.png","title":"OpenCTI"},{"altText":"GreyNoise Community integration in Maltego","author":"GreyNoise Intelligence","date":"2021-03-30T17:15:58.553Z","description":"Query basic IP information such as the owners and its internet scanning activity in the last 90 days.","permalink":"https://www.maltego.com/transform-hub/greynoise-community-api/","tags":{"access options":["Click-and-Run Limited"],"available for licenses":[],"data categories":["Infrastructure \u0026 Network Information"],"pricing":[],"provider":["GreyNoise Intelligence"],"special":[],"staff picks":[],"useful for teams":["Incident Response","Threat Hunting","Threat Intelligence"]},"thumbnailImage":"/images/uploads/greynoise-community-logo.png","title":"GreyNoise Community"},{"altText":"OCCRP Aleph integration in Maltego","author":"Maltego Technologies","date":"2021-03-02T16:53:03.914Z","description":"Query into Aleph for terabytes of data that come from international journalistic investigations.","permalink":"https://www.maltego.com/transform-hub/occrp-aleph/","tags":{"access options":["Click-and-Run Unlimited"],"available for licenses":["Maltego Community","Maltego Enterprise","Maltego Pro"],"data categories":["Company Data"],"pricing":[],"provider":["Maltego Technologies"],"special":[],"staff picks":[],"useful for teams":["Corporate Security \u0026 Business Risk","Criminal Investigation","Due Diligence","Financial Crime","Fraud \u0026 Abuse","Journalists \u0026 Researchers"]},"thumbnailImage":"/images/uploads/occrp-aleph-logo.png","title":"OCCRP Aleph"},{"altText":"Discogs integration in Maltego","author":"Maltego Technologies ","date":"2021-02-10T09:42:28.716Z","description":"Visualize music artists, labels, releases, and the relationships between them.","permalink":"https://www.maltego.com/transform-hub/discogs/","tags":{"access options":["Click-and-Run Unlimited"],"available for licenses":["Maltego Community","Maltego Enterprise","Maltego Pro"],"data categories":["Others"],"pricing":[],"provider":["Maltego Technologies"],"special":[],"staff picks":[],"useful for teams":["Others"]},"thumbnailImage":"/images/uploads/discogs-logo.png","title":"Discogs "},{"altText":"Pipl integration in Maltego","author":"Maltego Technologies","date":"2020-12-15T16:52:51.352Z","description":"Access over 3 billion online identities that have been cross-referenced and indexed for accuracy and speed.","permalink":"https://www.maltego.com/transform-hub/pipl/","tags":{"access options":["Data Subscription"],"available for licenses":["Maltego Enterprise","Maltego Pro"],"data categories":["Personal Identifiers","Social Media"],"pricing":[],"provider":["Maltego Technologies"],"special":["Data Subscription","Featured"],"staff picks":["Government","Trust \u0026 Safety"],"useful for teams":["Corporate Security \u0026 Business Risk","Criminal Investigation","Due Diligence","Fraud \u0026 Abuse","Intelligence Collection","Journalists \u0026 Researchers"]},"thumbnailImage":"/images/uploads/pipl-logo.png","title":"Pipl"},{"altText":"WhoisXML API integration in Maltego","author":"Maltego Technologies ","date":"2020-12-02T09:57:02.606Z","description":"Leverage advanced IP and domain data to facilitate cybercrime detection, response, and prevention.","permalink":"https://www.maltego.com/transform-hub/whoisxml/","tags":{"access options":["Bring Your Own Key","Click-and-Run Limited","Free (with API key)"],"available for licenses":["Maltego Community","Maltego Enterprise","Maltego Pro"],"data categories":["Infrastructure \u0026 Network Information"],"pricing":[],"provider":["Maltego Technologies"],"special":[],"staff picks":[],"useful for teams":["Due Diligence","Fraud \u0026 Abuse","Intelligence Collection"]},"thumbnailImage":"/images/uploads/whoisxml-api-logo.png","title":"WhoisXML API"},{"altText":"STIX 2 Utilities integration in Maltego","author":"ANSSI \u0026 Maltego Technologies ","date":"2020-12-02T09:54:20.336Z","description":"Leverage the 40 object types adapted from STIX into the standard Maltego ontology in your investigations.","permalink":"https://www.maltego.com/transform-hub/stix/","tags":{"access options":["Click-and-Run Unlimited"],"available for licenses":["Maltego Community","Maltego Enterprise","Maltego Pro"],"data categories":["Deep and Dark Web","Infrastructure \u0026 Network Information","Malware","TTPs","Vulnerabilities"],"pricing":[],"provider":["ANSSI \u0026 Maltego"],"special":["Featured"],"staff picks":[],"useful for teams":["Incident Response","Threat Intelligence"]},"thumbnailImage":"/images/uploads/stix-logo.png","title":"STIX 2 Utilities "},{"altText":"OpenCorproates integration in Maltego","author":"Maltego Technologies ","date":"2020-12-02T09:51:25.084Z","description":"Access companies information to investigate beneficial ownership, money laundering, and financial crimes.","permalink":"https://www.maltego.com/transform-hub/opencorporates/","tags":{"access options":["Bring Your Own Key","Click-and-Run Limited","Data Subscription"],"available for licenses":["Maltego Enterprise","Maltego Pro"],"data categories":["Company Data","Personal Identifiers"],"pricing":[],"provider":["Maltego Technologies"],"special":["Data Subscription","Featured"],"staff picks":["Trust \u0026 Safety"],"useful for teams":["Corporate Security \u0026 Business Risk","Criminal Investigation","Due Diligence","Financial Crime","Fraud \u0026 Abuse","Journalists \u0026 Researchers"]},"thumbnailImage":"/images/uploads/opencorporates-logo.png","title":"OpenCorporates"},{"altText":"CipherTrace integration in Maltego","author":"Maltego Technologies","date":"2020-11-25T12:15:05.639Z","description":"Access cryptocurrency tracing information for Bitcoin, Ethereum, Bitcoin Cash, and Litecoin.","permalink":"https://www.maltego.com/transform-hub/ciphertrace/","tags":{"access options":["Bring Your Own Key","Click-and-Run Limited","Data Subscription"],"available for licenses":["Maltego Enterprise","Maltego Pro"],"data categories":["Cryptocurrency","TTPs"],"pricing":[],"provider":["Maltego Technologies"],"special":["Featured"],"staff picks":["Government","Trust \u0026 Safety"],"useful for teams":["Counter-terrorism","Criminal Investigation","Cybercrime","Financial Crime","Fraud \u0026 Abuse"]},"thumbnailImage":"/images/uploads/ciphertrace-logo.png","title":"CipherTrace"},{"altText":"ServiceNow integration in Maltego","author":"Maltego Technologies","date":"2020-08-11T16:20:09.466Z","description":"Create and search incident data, associated metadata and relevant structured Entities, and more.","permalink":"https://www.maltego.com/transform-hub/servicenow/","tags":{"access options":[],"available for licenses":[],"data categories":[],"pricing":[],"provider":[],"special":[],"staff picks":[],"useful for teams":[]},"thumbnailImage":"/images/uploads/servicenow-logo.png","title":"ServiceNow"},{"altText":"CaseFile Entities integration in Maltego","author":"Maltego Technologies ","date":"2020-08-11T11:33:43.414Z","description":null,"permalink":"https://www.maltego.com/transform-hub/casefile-entities/","tags":{"access options":["Click-and-Run Unlimited"],"available for licenses":[],"data categories":["Company Data","Cryptocurrency","Phishing","Vulnerabilities"],"pricing":[],"provider":["Maltego Technologies"],"special":[],"staff picks":[],"useful for teams":["Counter-terrorism","Cybercrime","Financial Crime"]},"thumbnailImage":"/images/uploads/casefile-entities-logo.png","title":"CaseFile Entities"},{"altText":"Orbis - Bureau Van Dijk integration in Maltego","author":"Maltego Technologies ","date":"2020-07-23T12:46:04.076Z","description":"Gain a quick understanding and easily visualize corporate structures and hierarchies.","permalink":"https://www.maltego.com/transform-hub/bureau-van-dijk-orbis/","tags":{"access options":["Bring Your Own Key"],"available for licenses":["Maltego Enterprise"],"data categories":["Company Data","Personal Identifiers"],"pricing":[],"provider":["Maltego Technologies"],"special":["Featured"],"staff picks":["Government","Trust \u0026 Safety"],"useful for teams":["Corporate Security \u0026 Business Risk","Counter-terrorism","Criminal Investigation","Due Diligence","Financial Crime","Fraud \u0026 Abuse","Intelligence Collection"]},"thumbnailImage":"/images/uploads/orbis-logo.png","title":"Orbis - Bureau Van Dijk"},{"altText":"Wayback Machine integration in Maltego","author":"Maltego Technologies ","date":"2020-06-24T15:18:24.642Z","description":"Browse archived content of billions of websites to uncover deleted pages, hidden files, and more.","permalink":"https://www.maltego.com/transform-hub/wayback-machine/","tags":{"access options":["Click-and-Run Unlimited"],"available for licenses":["Maltego Community","Maltego Enterprise","Maltego Pro"],"data categories":["Web \u0026 Image Content"],"pricing":[],"provider":["Maltego Technologies"],"special":[],"staff picks":[],"useful for teams":["Fraud \u0026 Abuse","Intelligence Collection","Journalists \u0026 Researchers"]},"thumbnailImage":"/images/uploads/wayback-machine-logo.png","title":"Wayback Machine"},{"altText":"ATT\u0026CK - MISP integration in Maltego","author":"MISP Project ","date":"2020-05-28T11:58:17.455Z","description":"Query MISP threat sharing instances and other MISP events, attributes, objects, tags, and galaxies.","permalink":"https://www.maltego.com/transform-hub/att-ck-misp-misp-and-mitre-attack/","tags":{"access options":["Free (with API key)"],"available for licenses":["Maltego Community","Maltego Enterprise","Maltego Pro"],"data categories":["Malware","TTPs"],"pricing":[],"provider":["MISP Project"],"special":[],"staff picks":[],"useful for teams":["Incident Response","Threat Hunting","Threat Intelligence"]},"thumbnailImage":"/images/uploads/att\u0026ck-misp-logo.png","title":"ATT\u0026CK - MISP"},{"altText":"TinEye integration in Maltego","author":"Maltego Technologies","date":"2020-05-18T19:01:15.356Z","description":"Conduct reverse image search for image verification, UGC moderation, copyright, and fraud detection.","permalink":"https://www.maltego.com/transform-hub/tineye/","tags":{"access options":["Bring Your Own Key","Click-and-Run Limited"],"available for licenses":["Maltego Community","Maltego Enterprise","Maltego Pro"],"data categories":["Web \u0026 Image Content"],"pricing":[],"provider":["Maltego Technologies"],"special":[],"staff picks":[],"useful for teams":["Criminal Investigation","Fraud \u0026 Abuse","Intelligence Collection","Journalists \u0026 Researchers"]},"thumbnailImage":"/images/uploads/tineye-logo.png","title":"TinEye"},{"altText":"The Movie Database integration in Maltego","author":"Maltego Technologies","date":"2020-04-27T08:40:02.279Z","description":"Search and pivot on movies, talent and directors names.","permalink":"https://www.maltego.com/transform-hub/the-movie-database/","tags":{"access options":["Click-and-Run Unlimited"],"available for licenses":["Maltego Community","Maltego Enterprise","Maltego Pro"],"data categories":["Others"],"pricing":[],"provider":["Maltego Technologies"],"special":[],"staff picks":[],"useful for teams":["Others"]},"thumbnailImage":"/images/uploads/the-movie-database-logo.png","title":"The Movie Database"},{"altText":"PhoneSearch integration in Maltego","author":"PhoneSearch.us","date":"2020-04-27T07:16:46.28Z","description":"Gather information (USA and Canada) on real names, social media, related persons, addresses, and more.","permalink":"https://www.maltego.com/transform-hub/phonesearch/","tags":{"access options":[],"available for licenses":[],"data categories":[],"pricing":[],"provider":[],"special":[],"staff picks":[],"useful for teams":[]},"thumbnailImage":"/images/uploads/phonesearch.jpg","title":"PhoneSearch"},{"altText":"Host.io integration in Maltego","author":"Host.io","date":"2020-04-27T06:56:07.555Z","description":"Enrich Domains with outbound links and backlinks, DNS information, location, and more.","permalink":"https://www.maltego.com/transform-hub/host-io/","tags":{"access options":["Bring Your Own Key","Free (with API key)"],"available for licenses":["Maltego Community","Maltego Enterprise","Maltego Pro"],"data categories":["Infrastructure \u0026 Network Information"],"pricing":[],"provider":["Host.io"],"special":[],"staff picks":[],"useful for teams":["Incident Response","Threat Intelligence"]},"thumbnailImage":"/images/uploads/host.io-logo.png","title":"Host.io"},{"altText":"IPInfo integration in Maltego","author":"IPInfo","date":"2020-04-24T17:57:38.841Z","description":"Enrich IP Addresses with domain and ASN information, precise locations, ISPs, VPNs, Tor users, and more.","permalink":"https://www.maltego.com/transform-hub/ipinfo/","tags":{"access options":["Bring Your Own Key","Free (with API key)"],"available for licenses":["Maltego Community","Maltego Enterprise","Maltego Pro"],"data categories":["Infrastructure \u0026 Network Information"],"pricing":[],"provider":["IPinfo"],"special":[],"staff picks":[],"useful for teams":["Incident Response","Threat Intelligence"]},"thumbnailImage":"/images/uploads/ipinfo-logo.png","title":"IPInfo"},{"altText":"PeopleMon integration in Maltego","author":"InGrav PeopleMon","date":"2020-04-24T17:56:23.367Z","description":"Search billions of profiles including addresses, photos, contacts, emails, social media, breaches, and more.","permalink":"https://www.maltego.com/transform-hub/peoplemon/","tags":{"access options":["Bring Your Own Key","Free (with API key)"],"available for licenses":["Maltego Enterprise","Maltego Pro","Maltego Community"],"data categories":["Personal Identifiers","Social Media"],"pricing":[],"provider":["PeopleMon"],"special":[],"staff picks":[],"useful for teams":["Criminal Investigation","Intelligence Collection"]},"thumbnailImage":"/images/uploads/peoplemon-logo.png","title":"PeopleMon"},{"altText":"ThreatCrowd integration in Maltego","author":"ThreatCrowd.org","date":"2020-04-24T17:43:26.608Z","description":"Query ThreatCrowd for Malware, Passive DNS and historical Whois data.","permalink":"https://www.maltego.com/transform-hub/threatcrowd/","tags":{"access options":["Click-and-Run Unlimited"],"available for licenses":["Maltego Community","Maltego Enterprise","Maltego Pro"],"data categories":["Infrastructure \u0026 Network Information","Malware","Vulnerabilities"],"pricing":[],"provider":["ThreatCrowd"],"special":[],"staff picks":[],"useful for teams":["Red Teaming"]},"thumbnailImage":"/images/uploads/threatcrowd-logo.png","title":"ThreatCrowd"},{"altText":"ZETAlytics Massive Passive integration in Maltego","author":"ZETAlytics ","date":"2020-04-24T13:53:30.679Z","description":"Map and visualise relationships between different threat actors and known associates.","permalink":"https://www.maltego.com/transform-hub/zetalytics/","tags":{"access options":["Bring Your Own Key"],"available for licenses":["Maltego Community","Maltego Enterprise","Maltego Pro"],"data categories":["Infrastructure \u0026 Network Information","Malware"],"pricing":[],"provider":["ZETAlytics"],"special":[],"staff picks":[],"useful for teams":["Incident Response","Intelligence Collection","Red Teaming","Threat Intelligence"]},"thumbnailImage":"/images/uploads/zetalytics-logo.png","title":"ZETAlytics Massive Passive"},{"altText":"ThreatMiner integration in Maltego","author":"ThreatMiner.org ","date":"2020-04-24T12:54:34.809Z","description":"Query and pivot on data from ThreatMiner.org.","permalink":"https://www.maltego.com/transform-hub/threatmine/","tags":{"access options":["Click-and-Run Unlimited"],"available for licenses":["Maltego Community","Maltego Enterprise","Maltego Pro"],"data categories":["Infrastructure \u0026 Network Information","TTPs","Vulnerabilities"],"pricing":[],"provider":["ThreatMiner"],"special":[],"staff picks":[],"useful for teams":["Red Teaming","Threat Intelligence"]},"thumbnailImage":"/images/uploads/threatminer-logo.png","title":"ThreatMiner"},{"altText":"ZeroFOX integration in Maltego","author":"ZeroFOX, Inc","date":"2020-04-24T08:22:52.775Z","description":"Monitor and map malicious activity targeting brands, executives, and customers.","permalink":"https://www.maltego.com/transform-hub/zerofox/","tags":{"access options":["Bring Your Own Key"],"available for licenses":["Maltego Enterprise","Maltego Pro"],"data categories":["Breaches \u0026 Leaks","Social Media","TTPs"],"pricing":[],"provider":["ZeroFOX, Inc."],"special":[],"staff picks":[],"useful for teams":["Corporate Security \u0026 Business Risk","Fraud \u0026 Abuse","Intelligence Collection","Threat Intelligence"]},"thumbnailImage":"/images/uploads/zerofox-logo.png","title":"ZeroFOX"},{"altText":"ThreatConnect integration in Maltego","author":"ThreatConnect Inc. ","date":"2020-04-24T08:21:05.981Z","description":"Model the relationships between malware, domains, IPs, and other indicators, threats, and personas.","permalink":"https://www.maltego.com/transform-hub/threat-connect/","tags":{"access options":["Bring Your Own Key"],"available for licenses":[],"data categories":["Malware","TTPs"],"pricing":[],"provider":["ThreatConnect"],"special":[],"staff picks":[],"useful for teams":["Red Teaming","Threat Intelligence"]},"thumbnailImage":"/images/uploads/threatconnect-logo.png","title":"ThreatConnect"},{"altText":"Palo Alto Networks AutoFocus integration in Maltego","author":"Palo Alto Networks Inc. ","date":"2020-04-23T17:52:57.864Z","description":"Correlate threat data from immediate network, industry, and global intelligence feeds.","permalink":"https://www.maltego.com/transform-hub/palo-alto/","tags":{"access options":["Bring Your Own Key"],"available for licenses":["Maltego Enterprise","Maltego Pro"],"data categories":["Malware","TTPs"],"pricing":[],"provider":["Palo Alto Networks"],"special":[],"staff picks":[],"useful for teams":["Incident Response","Threat Hunting","Threat Intelligence"]},"thumbnailImage":"/images/uploads/palo-alto-networks-logo.png","title":"Palo Alto Networks AutoFocus"},{"altText":"MaxMind integration in Maltego","author":"MaxMind Inc.","date":"2020-04-23T17:46:51.388Z","description":"Retrieve location and ownership data about IP addresses.","permalink":"https://www.maltego.com/transform-hub/maxmind/","tags":{"access options":["Bring Your Own Key"],"available for licenses":["Maltego Enterprise","Maltego Pro"],"data categories":["Infrastructure \u0026 Network Information"],"pricing":[],"provider":["Malformity Labs"],"special":[],"staff picks":[],"useful for teams":["Incident Response","Intelligence Collection","Red Teaming","Threat Intelligence"]},"thumbnailImage":"/images/uploads/maxmind-logo.png","title":"MaxMind"},{"altText":"Social Links CE integration in Maltego","author":"Social Links Software BV.","date":"2020-04-23T17:44:05.898Z","description":"Retrieve data from ZoomEye, Shodan, SecurityTrails, Skype, and Social Links database.","permalink":"https://www.maltego.com/transform-hub/social-links-ce/","tags":{"access options":["Click-and-Run Unlimited"],"available for licenses":["Maltego Community","Maltego Enterprise","Maltego Pro"],"data categories":["Company Data","Social Media"],"pricing":[],"provider":["Social Links Inc. (Disclaimer)"],"special":[],"staff picks":[],"useful for teams":["Cybercrime","Financial Crime","Incident Response"]},"thumbnailImage":"/images/uploads/social-links-ce-logo.png","title":"Social Links CE"},{"altText":"MalNet with ProofPoint integration in Maltego","author":"ShadowDragon LLC","date":"2020-04-23T14:42:38.742Z","description":"Correlate IOCs, campaign dates, malware hash relations, C2 infrastructure, and more.","permalink":"https://www.maltego.com/transform-hub/malnet/","tags":{"access options":["Bring Your Own Key"],"available for licenses":["Maltego Enterprise","Maltego Pro"],"data categories":["Malware"],"pricing":[],"provider":["ShadowDragon"],"special":[],"staff picks":[],"useful for teams":["Cybercrime","Incident Response"]},"thumbnailImage":"/images/uploads/malnet-with-proofpoint-logo.png","title":"MalNet with ProofPoint"},{"altText":"Kaspersky integration in Maltego","author":"Kaspersky","date":"2020-04-23T14:14:31.02Z","description":"Query feeds on malware, phishing, malicious hash, mobile malicious hash, IP reputation, and more.","permalink":"https://www.maltego.com/transform-hub/kaspersky-lab/","tags":{"access options":["Bring Your Own Key"],"available for licenses":["Maltego Community","Maltego Enterprise","Maltego Pro"],"data categories":["Infrastructure \u0026 Network Information","TTPs","Vulnerabilities"],"pricing":[],"provider":["Kaspersky (Russia-based)"],"special":[],"staff picks":[],"useful for teams":["Cybercrime","Incident Response","Intelligence Collection","Threat Hunting","Threat Intelligence"]},"thumbnailImage":"/images/uploads/kaspersky-logo.png","title":"Kaspersky"},{"altText":"Have I Been Pwned? integration in Maltego","author":"Have I Been Pwned? ","date":"2020-04-23T11:00:53.828Z","description":"Check for password/domain breeches or to check if an alias or e-mail have been listed in a post to Pastebin.","permalink":"https://www.maltego.com/transform-hub/haveiben-pwned/","tags":{"access options":["Click-and-Run Unlimited"],"available for licenses":["Maltego Community","Maltego Enterprise","Maltego Pro"],"data categories":["Breaches \u0026 Leaks"],"pricing":[],"provider":["Christian Heinrich"],"special":[],"staff picks":[],"useful for teams":["Corporate Security \u0026 Business Risk","Fraud \u0026 Abuse","Red Teaming"]},"thumbnailImage":"/images/uploads/have-i-been-pwned_-logo.png","title":"Have I Been Pwned? "},{"altText":"Hybrid Analysis integration in Maltego","author":"CrowdStrike Inc. ","date":"2020-04-23T10:59:16.749Z","description":"Search thousands of existing malware reports or download samples and IOCs.","permalink":"https://www.maltego.com/transform-hub/hybrid-analysis/","tags":{"access options":["Free (with API key)"],"available for licenses":["Maltego Community","Maltego Enterprise","Maltego Pro"],"data categories":["Malware"],"pricing":[],"provider":["Hybrid Analysis"],"special":[],"staff picks":[],"useful for teams":["Incident Response","Threat Hunting"]},"thumbnailImage":"/images/uploads/hybrid-analysis-logo.png","title":"Hybrid Analysis "},{"altText":"FullContact integration in Maltego","author":"FullContact Inc. ","date":"2020-04-23T10:47:41.146Z","description":"Search names, postal addresses, raw and hashed email addresses, phone numbers, and Mobile Ad IDs.","permalink":"https://www.maltego.com/transform-hub/full-contact/","tags":{"access options":["Bring Your Own Key"],"available for licenses":["Maltego Community","Maltego Enterprise","Maltego Pro"],"data categories":["Personal Identifiers"],"pricing":[],"provider":["Christian Heinrich"],"special":[],"staff picks":[],"useful for teams":["Criminal Investigation","Due Diligence","Intelligence Collection"]},"thumbnailImage":"/images/uploads/fullcontact-logo.png","title":"FullContact "},{"altText":"Shodan integration in Maltego","author":"Maltego Technologies ","date":"2020-04-22T16:11:41.925Z","description":"Gain access to intelligence about the global IoT and infrastructure data.","permalink":"https://www.maltego.com/transform-hub/shodan/","tags":{"access options":["Bring Your Own Key"],"available for licenses":["Maltego Community","Maltego Enterprise","Maltego Pro"],"data categories":["Deep and Dark Web","Phishing","Vulnerabilities"],"pricing":[],"provider":["Maltego Technologies"],"special":[],"staff picks":[],"useful for teams":["Counter-terrorism","Cybercrime","Financial Crime","Incident Response"]},"thumbnailImage":"/images/uploads/shodan-logo.png","title":"Shodan"},{"altText":"DomainTools Enterprise integration in Maltego","author":"DomainTools LLC","date":"2020-04-22T16:10:24.173Z","description":"Gather Whois information, uncover prior identities, find related domains by owner, and more.","permalink":"https://www.maltego.com/transform-hub/domaintools-enterprise/","tags":{"access options":["Bring Your Own Key"],"available for licenses":["Maltego Enterprise","Maltego Pro"],"data categories":["Infrastructure \u0026 Network Information","Recon"],"pricing":[],"provider":["DomainTools"],"special":[],"staff picks":[],"useful for teams":["Fraud \u0026 Abuse","Incident Response","Intelligence Collection","Red Teaming","Threat Intelligence"]},"thumbnailImage":"/images/uploads/domaintools-enterprise-logo.png","title":"DomainTools Enterprise "},{"altText":"RiskIQ PassiveTotal integration in Maltego","author":"RiskIQ","date":"2020-04-22T16:08:57.125Z","description":"Search across OSINT datasets like WHOIS records, IP resolutions, DNS and SSL certificate data, and more.","permalink":"https://www.maltego.com/transform-hub/riskiq-passivetotal/","tags":{"access options":["Bring Your Own Key","Free (with API key)"],"available for licenses":["Maltego Community","Maltego Enterprise","Maltego Pro"],"data categories":["Infrastructure \u0026 Network Information","Recon"],"pricing":[],"provider":["RiskIQ"],"special":[],"staff picks":[],"useful for teams":["Incident Response","Intelligence Collection","Red Teaming","Threat Intelligence"]},"thumbnailImage":"/images/uploads/riskiq-passivetotal-logo.png","title":"RiskIQ PassiveTotal"},{"altText":"Digital Shadows integration in Maltego","author":"Digital Shadows Ltd.","date":"2020-04-22T12:16:28.376Z","description":"Query darkweb and IRC text search to analyze data from Tor, I2P, criminal sites, and IRC conversations.","permalink":"https://www.maltego.com/transform-hub/digital-shadows/","tags":{"access options":["Bring Your Own Key"],"available for licenses":["Maltego Enterprise","Maltego Pro"],"data categories":["Breaches \u0026 Leaks","Deep and Dark Web","TTPs"],"pricing":[],"provider":["Digital Shadows"],"special":[],"staff picks":[],"useful for teams":["Corporate Security \u0026 Business Risk","Cybercrime"]},"thumbnailImage":"/images/uploads/digital-shadows-logo.png","title":"Digital Shadows "},{"altText":"CrowdStrike ThreatGraph integration in Maltego","author":"CrowdStrike Inc. ","date":"2020-04-22T11:47:29.067Z","description":"Interact with CrowdStrike Falcon data and investigate relationships between events.","permalink":"https://www.maltego.com/transform-hub/crowdstrike-threatgraph/","tags":{"access options":["Bring Your Own Key"],"available for licenses":["Maltego Enterprise","Maltego Pro"],"data categories":["Endpoint \u0026 Security Events","Malware"],"pricing":[],"provider":["CrowdStrike"],"special":[],"staff picks":[],"useful for teams":["Threat Hunting","Threat Intelligence"]},"thumbnailImage":"/images/uploads/crowdstrike-logo.png","title":"CrowdStrike ThreatGraph "},{"altText":"CrowdStrike Intel integration in Maltego","author":"CrowdStrike Inc. ","date":"2020-04-22T11:15:53.581Z","description":"Obtain attribution for indicators and correlation of adversaries, malware families, and campaigns.","permalink":"https://www.maltego.com/transform-hub/crowdstrike-intel/","tags":{"access options":["Bring Your Own Key"],"available for licenses":["Maltego Enterprise","Maltego Pro"],"data categories":["Malware","TTPs"],"pricing":[],"provider":["CrowdStrike"],"special":[],"staff picks":[],"useful for teams":["Threat Intelligence"]},"thumbnailImage":"/images/uploads/crowdstrike-logo.png","title":"CrowdStrike Intel "},{"altText":"Cofense Intelligence integration in Maltego","author":"Cofense Inc. ","date":"2020-04-22T08:26:41.093Z","description":"Pinpoint how attackers are delivering their malicious payloads.","permalink":"https://www.maltego.com/transform-hub/cofense-intelligence/","tags":{"access options":["Bring Your Own Key"],"available for licenses":["Maltego Community","Maltego Enterprise","Maltego Pro"],"data categories":["Breaches \u0026 Leaks","Phishing"],"pricing":[],"provider":["Cofense"],"special":[],"staff picks":[],"useful for teams":["Fraud \u0026 Abuse","Threat Hunting","Threat Intelligence"]},"thumbnailImage":"/images/uploads/cofense-intelligence-logo.png","title":"Cofense Intelligence "},{"altText":"Cisco Threat Grid integration in Maltego","author":"Cisco Systems Inc. ","date":"2020-04-22T07:38:52.922Z","description":"Map relationships between malware samples and indicators, campaign infrastructure, and more.","permalink":"https://www.maltego.com/transform-hub/cisco-threat-grid/","tags":{"access options":["Bring Your Own Key"],"available for licenses":["Maltego Enterprise","Maltego Pro"],"data categories":["Malware"],"pricing":[],"provider":["Cisco Threat Grid"],"special":[],"staff picks":[],"useful for teams":["Incident Response","Threat Hunting","Threat Intelligence"]},"thumbnailImage":"/images/uploads/cisco-threat-grid-logo.png","title":"Cisco Threat Grid"},{"altText":"SSL Certificate Transparency Transforms integration in Maltego","author":"Maltego Technologies ","date":"2020-04-22T05:32:27.126Z","description":"Identify suspicious certificate issuance or violation.","permalink":"https://www.maltego.com/transform-hub/ssl-certificate-transparency-transforms/","tags":{"access options":["Bring Your Own Key","Click-and-Run Limited"],"available for licenses":["Maltego Enterprise","Maltego Pro"],"data categories":["Infrastructure \u0026 Network Information"],"pricing":[],"provider":["Maltego Technologies"],"special":[],"staff picks":[],"useful for teams":["Cybercrime","Fraud \u0026 Abuse","Red Teaming","Threat Hunting","Threat Intelligence"]},"thumbnailImage":"/images/uploads/ssl-certificate-transparency-transforms-logo.png","title":"SSL Certificate Transparency Transforms "},{"altText":"Silobreaker integration in Maltego","author":"Silobreaker Limited ","date":"2020-04-22T05:25:07.959Z","description":"Tap into deep \u0026 dark web for enrichment and investigations of malware, threat actors, TTPs, and more.","permalink":"https://www.maltego.com/transform-hub/silobreaker/","tags":{"access options":["Bring Your Own Key"],"available for licenses":["Maltego Enterprise","Maltego Pro"],"data categories":["Breaches \u0026 Leaks","Deep and Dark Web","Infrastructure \u0026 Network Information","Social Media"],"pricing":[],"provider":["Silobreaker"],"special":[],"staff picks":[],"useful for teams":["Corporate Security \u0026 Business Risk","Counter-terrorism","Financial Crime","Fraud \u0026 Abuse","Threat Intelligence"]},"thumbnailImage":"/images/uploads/silobreaker-logo.png","title":"Silobreaker"},{"altText":"HYAS Insight integration in Maltego","author":"HYAS Infosec ","date":"2020-04-22T04:57:09.685Z","description":"Fingerprint events, actors, and infrastructure with in-depth IOCs data.","permalink":"https://www.maltego.com/transform-hub/hyas-insight/","tags":{"access options":["Bring Your Own Key"],"available for licenses":["Maltego Enterprise","Maltego Pro"],"data categories":["Infrastructure \u0026 Network Information","Recon","TTPs"],"pricing":[],"provider":["HYAS Infosec Inc."],"special":[],"staff picks":[],"useful for teams":["Cybercrime","Incident Response","Threat Intelligence"]},"thumbnailImage":"/images/uploads/hyas-insight-logo.png","title":"HYAS Insight"},{"altText":"Clearbit integration in Maltego","author":"Clearbit Inc.","date":"2020-04-21T14:07:15.806Z","description":"Understand your customers, identify future prospects, and personalize marketing and sales interaction.","permalink":"https://www.maltego.com/transform-hub/clearbit/","tags":{"access options":["Bring Your Own Key"],"available for licenses":["Maltego Community","Maltego Enterprise","Maltego Pro"],"data categories":["Company Data","Personal Identifiers"],"pricing":[],"provider":["Christian Heinrich"],"special":[],"staff picks":[],"useful for teams":["Corporate Security \u0026 Business Risk","Due Diligence","Intelligence Collection"]},"thumbnailImage":"/images/uploads/clearbit-logo.png","title":"Clearbit"},{"altText":"Flashpoint integration in Maltego","author":"Flashpoint","date":"2020-03-25T12:37:58.75Z","description":"Search illicit online communities for fraudulent activities, malicious actors, and other threat intel.","permalink":"https://www.maltego.com/transform-hub/flashpoint/","tags":{"access options":["Bring Your Own Key"],"available for licenses":["Maltego Enterprise","Maltego Pro"],"data categories":["Breaches \u0026 Leaks","Deep and Dark Web"],"pricing":[],"provider":["Flashpoint"],"special":[],"staff picks":["Government"],"useful for teams":["Corporate Security \u0026 Business Risk","Counter-terrorism","Criminal Investigation","Cybercrime","Intelligence Collection","Threat Intelligence"]},"thumbnailImage":"/images/uploads/flashpoint-logo.png","title":"Flashpoint"},{"altText":"Recorded Future integration in Maltego","author":"Recorded Future Inc.","date":"2020-03-12T11:50:45.82Z","description":"Gain full picture of threat actors, including known exploit kits, vulnerabilities, or other TTPs.","permalink":"https://www.maltego.com/transform-hub/recorded-future/","tags":{"access options":["Bring Your Own Key"],"available for licenses":["Maltego Enterprise","Maltego Pro"],"data categories":["Breaches \u0026 Leaks","Infrastructure \u0026 Network Information","Malware","TTPs","Vulnerabilities"],"pricing":[],"provider":["Recorded Future Inc."],"special":["Deprecated","Updated"],"staff picks":[],"useful for teams":["Counter-terrorism","Cybercrime","Incident Response","Threat Hunting","Threat Intelligence"]},"thumbnailImage":"/images/uploads/recorded-future-logo.png","title":"Recorded Future"}]
What is a data subscriptions and how can I get one?
Maltego data subscriptions are a subscription-based data integration option that allow investigators to purchase access to third-party data directly via Maltego's web-shop or via our sales team according to usage requirements. Multiple options for subscription duration and Transform quotas are available.
What are the benefits of a data subscriptions?
Data subscriptions afford users the flexibility of paying for data according to usage requirements along with multiple options for subscription duration and Transform quotas. In addition, data subscriptions simplify the purchase process for users by unifying the source of access for both Maltego and its data integrations, both of which can be easily purchased in our web-shop or via our sales team.
For which data sources are data subscriptions available?
Currently, data subscriptions are available for Pipl and CipherTrace, with more data sources coming soon. Access and pricing models for different data integrations can be explored at any time using the filter option within the Maltego Desktop Client or on our Transform Hub page. Please note that data subscriptions are applicable for specific data integrations purchased through the Maltego web-shop, and cannot be transferred to other data integrations.
What are the requirements to get data subscriptions access?
In general, a valid Maltego commercial license is a prerequisite for data subscriptions access. In order to use Maltego data subscriptions , you must first agree to the Maltego Technologies License Agreement, Maltego Technologies Data Integration Terms & Conditions, as well as data provider Terms of Use. Furthermore, each data subscriptions purchase is subject to a KYC vetting process according to the respective terms of use for the data in question. Due to the often-sensitive nature of data, access is generally reserved for vetted organizations with legitimate use cases commonly associated with organizations. Thus, after placing an order request in the web-shop or via our sales team, customers need to complete a KYC vetting process before the purchase can be completed and they can make use of the data subscriptions.
What are other options to access data in Maltego?
There are five options to access data via the Transform Hub within Maltego: Free, free trial, data subscriptions, paid connectors and bring your own key. To learn more about these options, read our blog post.
Can data subscriptions quotas be carried forward to the next period if they have not been used?
Transform quotas purchased by a customer as part of a data subscriptions cannot be carried forward to the next period of the subscription . The remaining quota will expire on the day of the subscriptions expiry date. Quotas are specific to a data integration and cannot be transferred to other data integrations.
How can I check how much of my data subscriptions quota is remaining in a given period?
After every Transform query run, Maltego's output window will display the number of Matches remaining for the period.
How can I install a Hub item with a data subscriptions?
You can install a Hub item with a data subscriptions just like any other Hub item from the Maltego Desktop client's Transform Hub and no API key is needed. Please note though that such Hub items are only available in the Transform Hub after a successful purchase of the data subscriptions and completion of the KYC vetting process. Only then you should be able to see and install the Hub item from the Transform Hub. In case this doesn't work, please refresh the Transform Hub or restart the Maltego Desktop client.
Contact
Reach out to us to learn more about this data integration and how to access it.
Transform Development Services
You have an API, data set or data that you want to have integrated into Maltego?
Our offering:
Use case discovery
Transform design and writing
Transform deployment, hosting, and maintenance
Your benefits:
Solve difficult data integration problems
Speed up the integration of new data sources
Benefit from our experience in data integration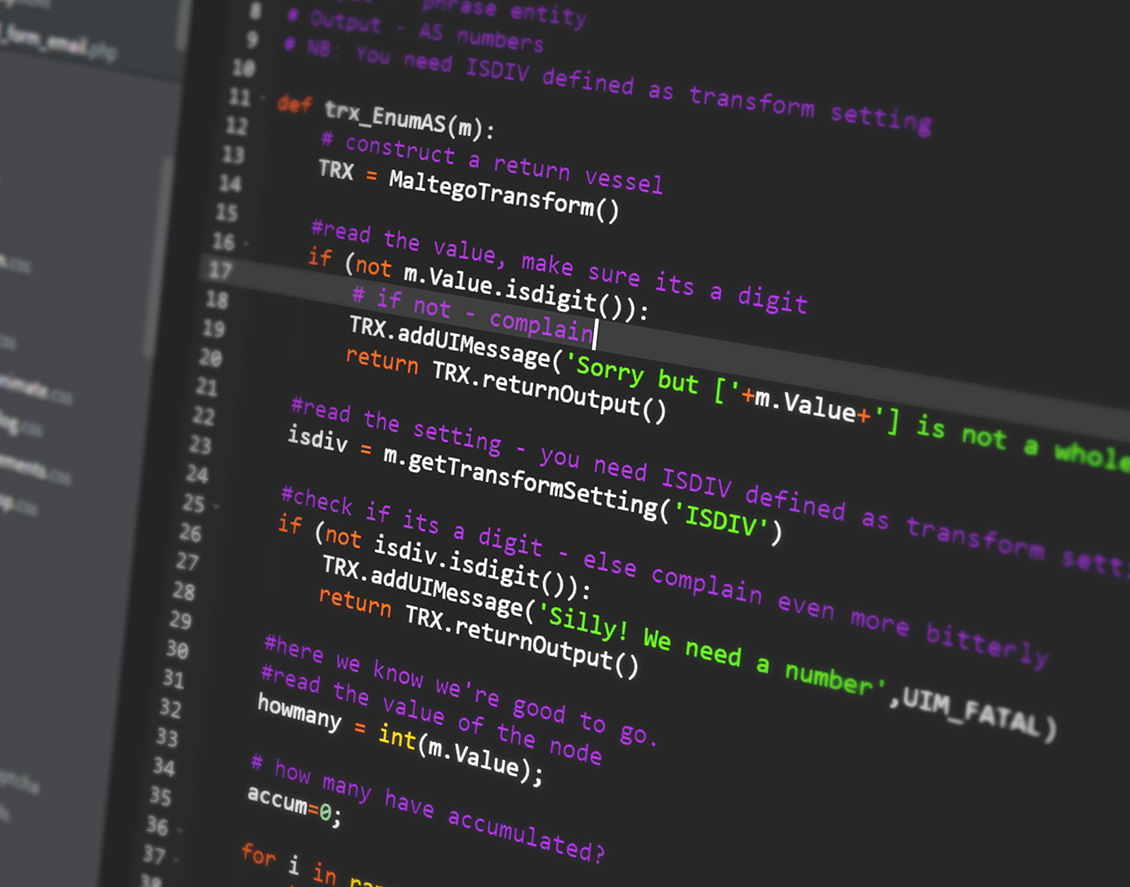 Become a Data Partner
Join our data hub partnership program and make your data easily accessible to investigators worldwide.
Reach new customers by leveraging the large global Maltego user base
Add a graphical frontend to your data
Allow users to seamlessly link your data with other sources
Choose from a variety of services, ranging from technical support such as Transform design, writing and hosting to commercial services such as joint marketing activities
For further details or questions regarding data partnerships, please reach out to us via the contact form below.
If you are a non-commercial Transform developer who would like to release Transforms on our Hub, please get in touch as well.