Echosec
By Echosec Systems Ltd
Draw connections between post authors and usernames across multiple social networks.

Data Subscriptions for Maltego
Simplified Data Access for Maltego Customers
Echosec Transforms for Maltego
The Echosec Transform for Maltego allows users to analyze raw data from a wide range of social networks that are prominent in North America, Europe, the Middle East, Africa and the Asia-Pacific region. This data is useful for monitoring global events, gaining insight into trends and making more informed decisions.
With this data, users can seamlessly draw connections between post authors, link usernames across multiple social networks and cross-reference the data with other Maltego Transforms. Echosec continuously adds new data sources based on current trends and analyst requests to ensure users have the most comprehensive data coverage to support their objectives.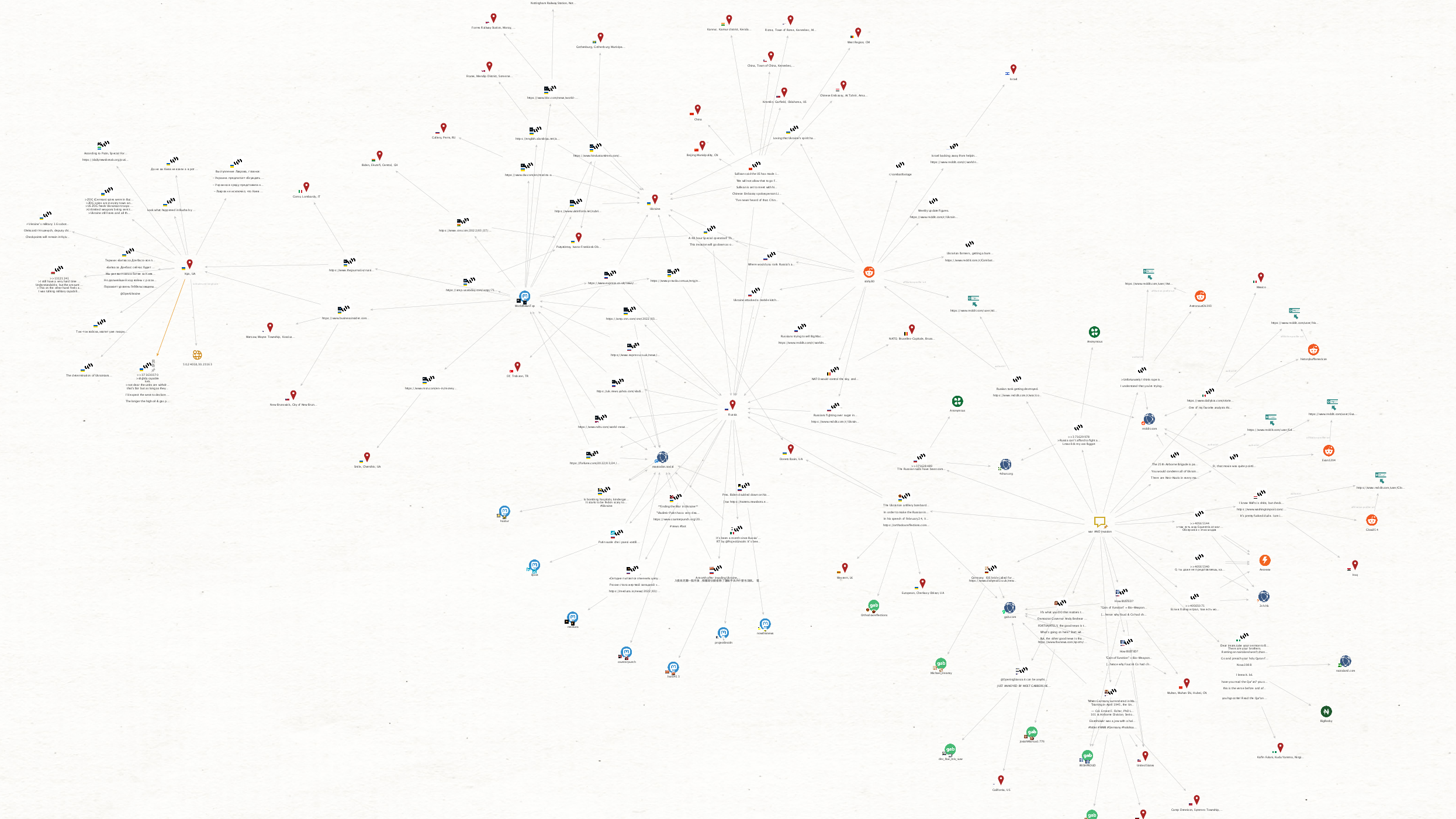 Typical Users of Echosec Data
Intelligence Analysts
OSINT Analysts
Data Scientists
GSOC Teams

Integration Benefits
Map post authors across niche online communities
Echosec delivers access to online communities that are typically difficult to access or otherwise not delivered by other commercial providers. Users of the Echosec Transform for Maltego can access these communities and draw connections between individuals with the same online personas.
Make connections between social posts by location
Data delivered by Echosec includes location inference, which unlocks added context and connection points for Maltego users analyzing social media graphs.
Broaden global intelligence coverage
Echosec provides access to data sources from North America, Europe, the Middle East, Africa and the Asia-Pacific region. Analyzing this data alongside other Maltego transforms is useful for understanding regional public sentiment and trends.
Leverage Echosec Data for
Information Environment Assessment
Assess and visualize data in Maltego to understand the information environment and make data-driven decisions.
Misinformation And Disinformation Monitoring
Combine raw data from online discussions with Maltego's connection mapping capability for counter-disinformation efforts.
Geopolitical Risk Assessment
Combine global data with Maltego's visualization tools to map social chatter and understand unfolding geopolitical situations.
Read more
Community Hub
Available only with a Maltego commercial license.
Commercial Hub
Users with a Maltego One license have the following purchase options.
Data Allowances (Enterprise)
With your Maltego Enterprise or Enterprise On-premise plans, simply install and start using the Echosec Hub item with an allowance of 50 Transform runs per month.
Data Subscriptions
Simply purchase a flexible data subscription on our
webshop
.
Ask us about the Data sources
About Echosec Systems Ltd
Echosec Systems provides access to a wide range of social media, deep and dark web data in real-time. Echosec Systems' products are trusted by security, defense and intelligence teams to deliver timely, relevant data for use cases such as geopolitical risk assessments, crisis monitoring, counterterrorism, disinformation monitoring, sentiment analysis and executive protection.