You have been redirected from paterva.com. Maltego.com is the new home for all information regarding Maltego products. Read more about this in a message
from the Paterva team
and in this
blog post
and
FAQ
.
OCCRP Aleph
By Maltego Technologies

Aleph Transforms for Maltego
Aleph is an open-source structured data search tool for documents and databases. It was developed by the Organized Crime and Corruption Reporting Project (OCCRP)​. While upholding the highest journalistic ethics and editorial standards, OCCRP develops and deploys cutting-edge tech tools to enable collaborative, secure data-driven investigations. The organization also partners with advocacy groups, empowering civil society with information to meaningfully press for justice and change, and unearths evidence that enables law enforcement to act.
With OCCRP Aleph, a global archive of research material for investigative reporting, journalists can search and cross-reference more than one billion records to trace criminal connections and patterns and efficiently collaborate across borders. A vast index of multiple datasets such as company registries,  sanction lists, person-of-interest lists, land registry data, air, and maritime registries, offshore leaks, etc. is made accessible through public search access. This aids investigators and journalists across the world to securely access and search large amounts of data, infer connections, find stolen funds, spot political influence, and unveil corruption.
Note that the data stored on Aleph comes from various sources and any findings based on data in Aleph must be independently verified. As stated by the OCCRP, Aleph is also not a valid standalone KYC solution for regulated industries.
Maltego Transforms for Aleph allow investigators to query into Aleph for terabytes of data that come from international journalistic investigations. There are also other Aleph instances hosted by other organizations, but these are (currently) not included in the Maltego integration.
Benefits
Easily search across hundreds of datasets, from many different countries and sources and cross-reference between 300+ data sets
Query into company registries, document dumps, procurement databases, sanctions lists, and more from OCCRP's Aleph server
Pivot Aleph Entity into its relationships and properties, as well as between mentions and documents
Accelerate investigations by mapping entities in Aleph with other data sources within the Transform Hub. E.g. combine with other person and company-centric data integrations
Typical Users
Trust and Safety Teams
Law Enforcement
Investigative Journalists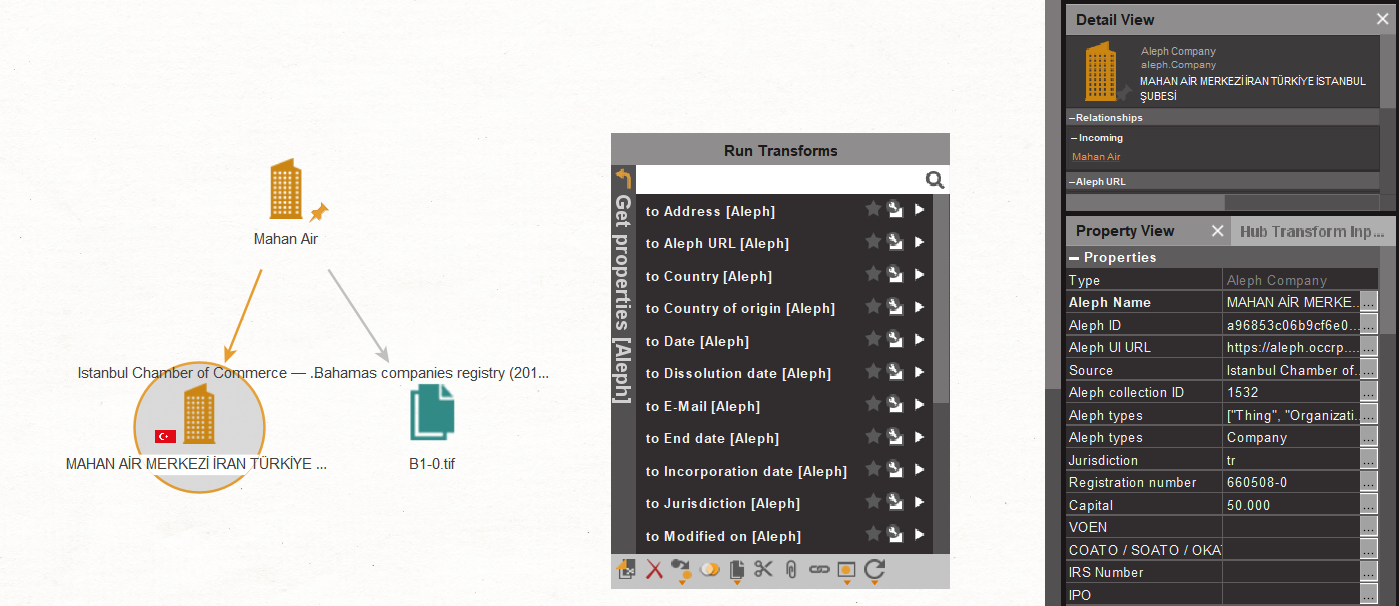 Pricing Tier: Free
Transform Hub Type: Commercial Hub and Community Hub
Requirements: All Maltego editions
Access: Install directly from Transform Hub on Maltego Desktop Client
Contact
Reach out to us to learn more about this data integration and how to access it.
Organized Crime and Corruption Reporting Project (OCCRP) is an investigative reporting organization founded in the year 2006. It specializes in organized crime and corruption. It is driven by a mission to expose crime and corruption so the public can hold power to account and strongly supports developing and equipping a global network of investigative journalists and publishing their stories.
For more information, visit: https://aleph.occrp.org/pages/about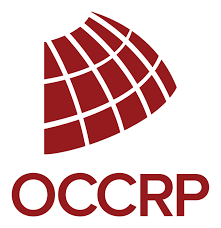 Pick the right product and get started.