You have been redirected from paterva.com. Maltego.com is the new home for all information regarding Maltego products. Read more about this in a message
from the Paterva team
and in this
blog post
and
FAQ
.
Flashpoint
By Flashpoint Global Partners LLC

Flashpoint Transforms for Maltego
Flashpoint Business Risk Intelligence (BRI) supports the identification of connections, bridging the intelligence gap, and discovering previously unknown threats.
With Flashpoint's Maltego Transforms, investigators can search within illicit online communities (such as forums, marketplaces, etc.) for data related to fraudulent activities, malicious actors, cyber and physical threats, and other concerned intelligence. This further allows investigators to acquire a comprehensive perspective by combining disparate data sources within Maltego and reduce the time to visualize relationships and obtain actionable intelligence to mitigate risk and combat threats and adversaries.
Benefits
All Entities resulting from Flashpoint's Maltego Transforms include a property with a URL linking to the Flashpoint Intelligence Platform that allows users to directly access finished intelligence
Flashpoint's Maltego Transforms have Flashpoint custom Entities related to Flashpoint data enabling users to pivot using other Transform sets
100+ Transforms, allowing users to query against all Flashpoint's datasets including IoC's, Chat aka Telegram, Discord, QQ, Market places, CVE's, RIOs aka IP addresses, Forums, Marketplaces, Finished Intelligence from Deep and Dark web
Typical users of this data
Law Enforcement Agencies (LEAs)
Fraud & eCrime Teams
Threat Intelligence Teams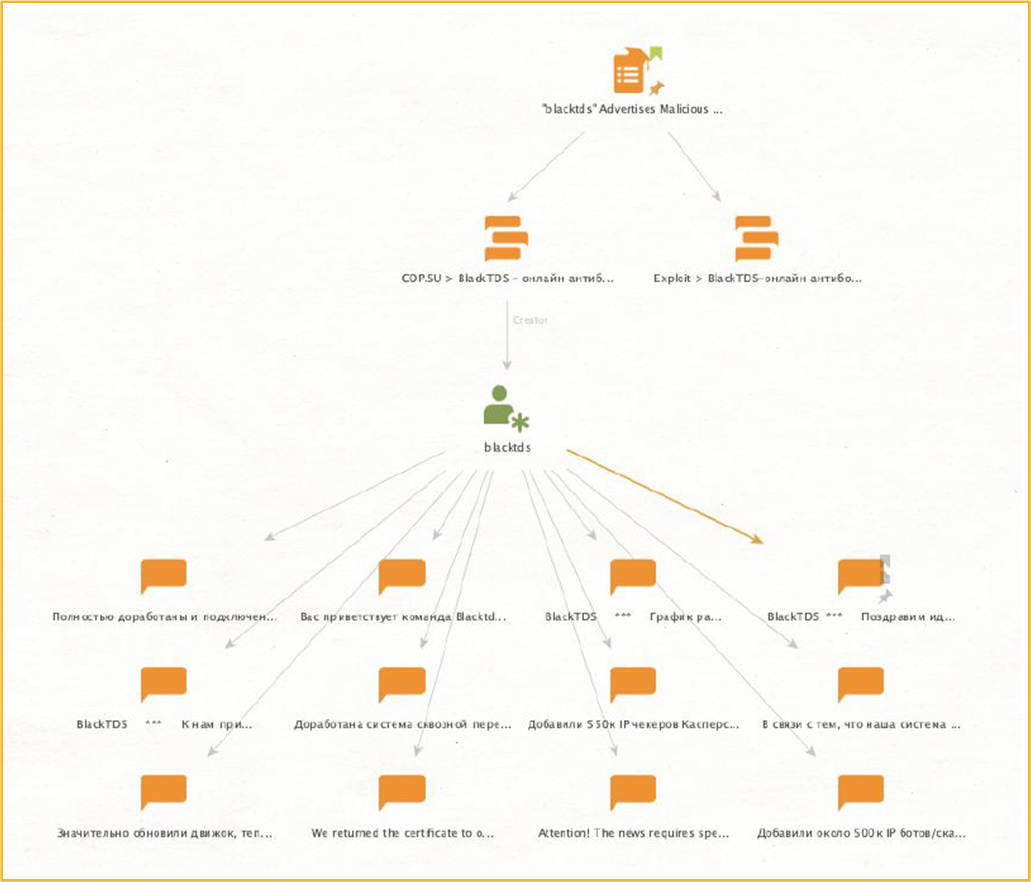 Pricing Tier: Paid
Hub Type: Commercial Hub
Requirements: Maltego Classic/XL license & Flashpoint API subscription
Access: For price inquiry or to purchase an API key, kindly reach out to Maltego using the form below.
Contact
Reach out to us to learn more about this data integration and how to access it.
Flashpoint delivers converged intelligence and risk solutions to private and public sector organizations worldwide. As one of the leaders in Business Risk Intelligence (BRI), Flashpoint provides meaningful intelligence to assist organizations in combating threats and adversaries. Through sophisticated technology, advanced data collections, and human-powered analysis, Flashpoint can help multiple teams across an organization bolster cybersecurity, confront fraud, detect insider threats, enhance corporate and physical security, improve executive protection, address third-party risk, and support due diligence efforts.
For more information, visit: https://www.flashpoint-intel.com/.

Pick the right product and get started.