You have been redirected from paterva.com. Maltego.com is the new home for all information regarding Maltego products. Read more about this in a message
from the Paterva team
and in this
blog post
and
FAQ
.
Farsight DNSDB
By Farsight Security Inc.

Farsight DNSDB Transforms for Maltego
With Maltego Transforms for Farsight, investigators can correlate and contextualize with real-time and historical DNS intelligence; also known as passive DNS data.
Using these Transforms, users can expose entire networks, gain an outside-in view of their infrastructure and pivot across DNS record types. With Wildcard searches, expose hostnames/FQDNs, associated domains and further pivoting across IPs to expose all associated domains, FQDNs, IPs, MX, NX, and other record types.
Benefits
Gain access to historical DNS intelligence/passive DNS data
Pivot across DNS record types such as IPs, NX, MX, AAAA, SOA and many more data sources to have a comprehensive view
Typical Users of This Data
Security Analysts
Threat Intelligence Teams
Incident Response Teams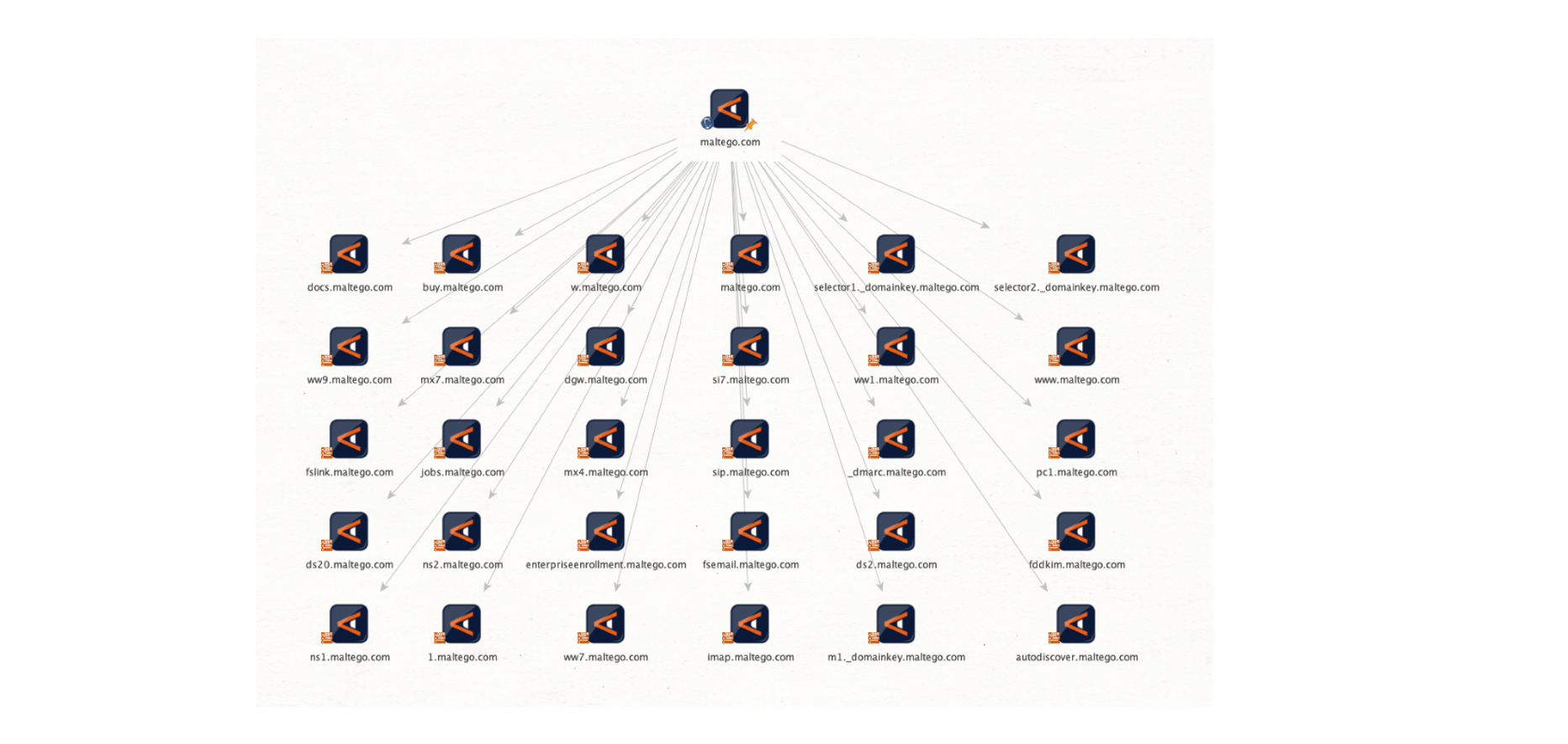 Pricing Tier:
Free Trial
Instant access on Maltego Client
No Registration required
No API Key required
12 queries/hour rate limit
30-day Free Trial
Hub Type: Commercial Hub and Community Hub
Requirements: For full solution access, users require Maltego One license & Farsight DNSDB
subscription
Access: For sales inquiry or to purchase an API key, kindly reach out to Maltego using the form below.
Contact
Reach out to us to learn more about this data integration and how to access it.
Farsight Security provides real-time actionable threat intelligence to increase the value of threat data for the enterprise, government and security industries. Leveraging proprietary technology purpose-built to manage high volumes of data and real-time analysis, Farsight observes over 200,000 DNS resolutions per second.
For more information,visit: https://www.farsightsecurity.com/.

Pick the right product and get started.