You have been redirected from paterva.com. Maltego.com is the new home for all information regarding Maltego products. Read more about this in a message
from the Paterva team
and in this
blog post
and
FAQ
.
Censys
By Maltego Technologies
Discover, monitor, and analyze attack surfaces and unknown internet assets.
Censys Transforms for Maltego
Censys is a platform that helps information security practitioners discover, monitor, and analyze devices that are accessible from the Internet. Censys regularly probes every public IP address and popular domain names, curates and enriches the resulting data, and makes it intelligible through an interactive search engine and API.
Backed by Censys trusted data, threat hunters can easily pivot off key pieces of information to discover hidden infrastructure services in order to:
Map IP addresses to domains and domains back to IP addresses
Quickly find server misconfigurations
Scan attack surfaces for vulnerabilities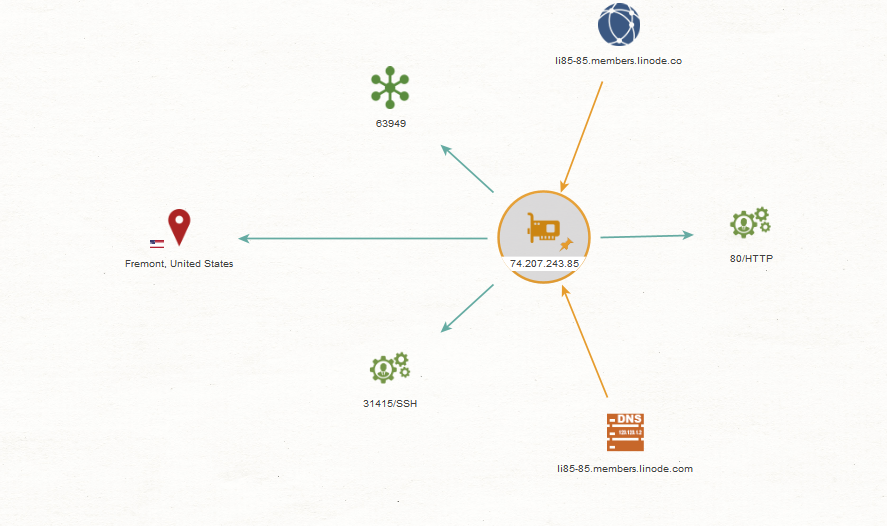 Typical Users of Censys Data
Red Teams
Threat Hunters
Intelligence Collection Investigators
Assess Public Asset Risk Profile
Identify specific software vulnerabilities on assets connected to the Internet, providing a global perspective of potential impact.
Threat Intelligence
Improve threat intelligence operations by expanding visibility of the internet and enabling more accurate pivots off of known IOC's, and piece together infrastructure weaponized by the adversary over time while identifying patterns and timelines of attacks.
Community Hub
Users with Maltego Community Edition have the following access option.
Click-and-Run
Simply install the Hub item and start using it with a data allowance of 25 Transform runs per month.
Commercial Hub
Users with a Maltego One license have the following access or purchase options.
Click-and-Run
Simply install the Hub item and start using it with the following data allowances:
Maltego Pro: 100 Transform runs / Month
Maltego Enterprise: 500 Transform runs / Month
Bring Your Own Key (Purchase Separately)
For access to the full solution, plug in your existing API key or reach out to us using the form below for purchase inquiry.
Contact
Reach out to us to learn more about this data integration and how to access it.
Censys is a platform that helps information security practitioners discover, monitor, and analyze devices that are accessible from the Internet. Censys regularly probes every public IP address and popular domain names, curates and enriches the resulting data, and makes it intelligible through an interactive search engine and API. For more information, visit
https://censys.io/