You have been redirected from paterva.com. Maltego.com is the new home for all information regarding Maltego products. Read more about this in a message
from the Paterva team
and in this
blog post
and
FAQ
.
Intel 471
By Intel 471 Inc.
Get Adversary, Malware, and Vulnerability Intelligence to support security operation teams.

Maltego Data Subscriptions - Simplified Data Access for Maltego Customers
Available in the Maltego web-shop, Maltego Data Subscriptions offer an efficient and flexible way to enhance your investigations in Maltego.
Learn more
For Internal Security
For teams using Intel 471 Transforms in Maltego to protect their own organizations.
For Service Providers
For teams using Intel 471 Transforms in Maltego to provide security services for their customer base.
Intel 471 Transforms for Maltego
Intel 471's Cybercrime Intelligence provides in-depth coverage and tracking of sophisticated, financially motivated cybercriminals, hacktivists, and other threats from across the globe that target organizations, their customers, employees, and suppliers. Intel 471 provides the intelligence to arm organizations with deep, actionable insights into these threat actors, their motivations, tools/malware, techniques, and alliances – and, ultimately, provides the information and context required to understand and stay ahead of the threat.
Integration Benefits
Integrating Intel 471 intelligence with Maltego enables proactive security teams with industry-leading Adversary, Malware, and Vulnerability Intelligence. Maltego's ability to provide graphical link analyses allows for security teams to visualize threat profiles to support threat intelligence, threat hunting, patch management, Security Operations Centers, and Incident Response teams.
Time-sensitive insight and operational knowledge of the tactics, techniques and methodologies of cybercriminals
Automated aggregation of relevant cybercriminal activity
Collections from globally dispersed intelligence operators and native speakers who engage with top-tier cybercriminals on an ongoing basis
Integration Use Cases
Deep & Dark Web Investigations
Brand Protection
Due Diligence
Fraud
Insider Threat
Security Operations
Incident Response
Third-Party Risk
Threat Hunting
Threat Intelligence
Vulnerability Management
Typical Users of This Data
Law Enforcement Agencies
Threat Intelligence Teams
Security Analysts
SOCs & CERTs
Vulnerability Patch Management Teams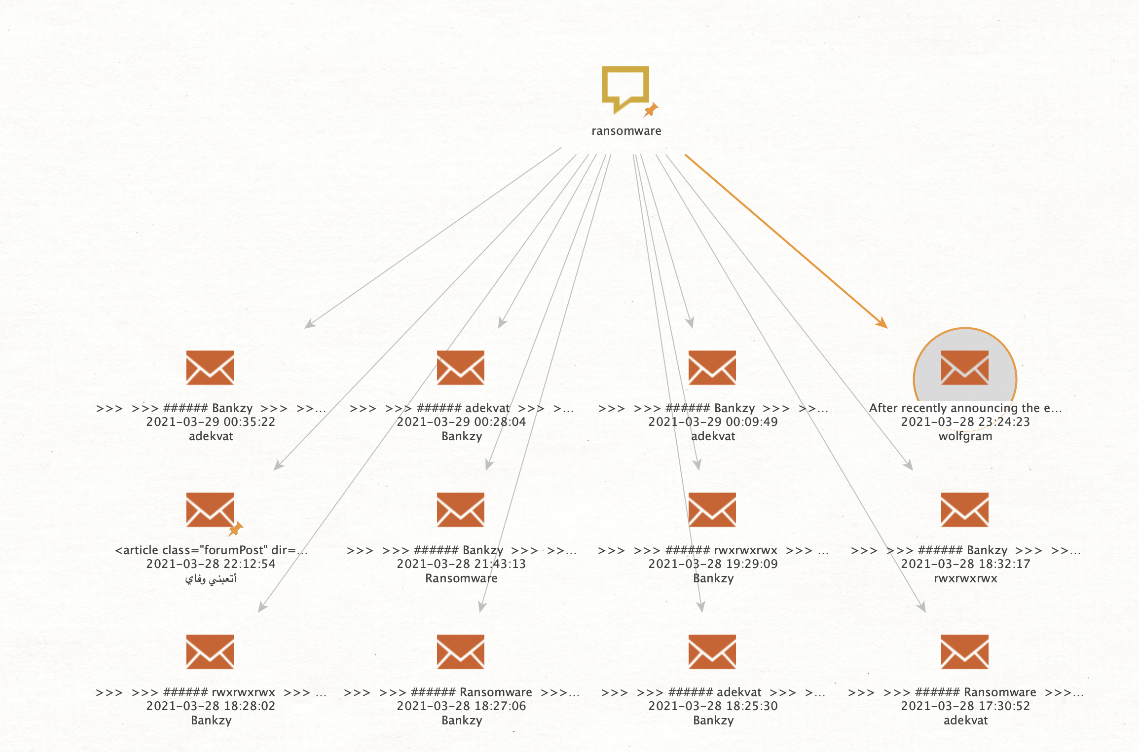 Frequently Asked Questions​
Community Hub
Available only with a Maltego commercial license.
Commercial Hub
Users with Maltego One have the following access or purchase options:
Data Subscriptions: Simply purchase our flexible data subscription (data subscriptions) on our webshop.
Bring Your Own Key (Purchase Separately): For full solution access, plug in your existing API key or reach out to us using the form below for purchase inquiry.
Contact
Reach out to us to learn more about this data integration and how to access it.
Intel 471's mission is focused on client focus, openness, inclusion, and integrity. Our team is comprised of intelligence operators and native speakers located where threat actors formerly operated with impunity and without consequence. Our pedigree is unmatched and we count upon a team with experience operating in the intelligence services, military, law enforcement and private threat intelligence companies in nearly every continent on earth.
For more information, visit: https://www.intel471.com/.

Pick the right product and get started.