You have been redirected from paterva.com. Maltego.com is the new home for all information regarding Maltego products. Read more about this in a message
from the Paterva team
and in this
blog post
and
FAQ
.
Wayback Machine
By Maltego Technologies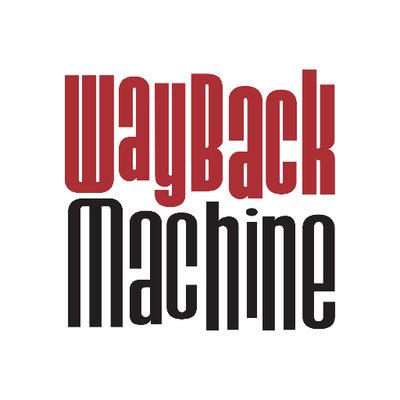 Wayback Machine Transforms for Maltego
The Wayback Machine Transforms allow you to browse snapshots and archived content of hundreds of billions of websites, going back for years or even decades. The Wayback Machine is one of the most valuable OSINT tools for web investigations. Combined with Maltego, this tool becomes even more powerful: Uncover deleted pages, hidden files, changed content, historical connections and more.
Browse historical Snapshots starting from a Domain, Website or URL Entity
Discover old files and images cached by the Wayback Machine
Investigate now-deleted link structures that hint at possible connections between different websites
Gather evidence for cyber forensic investigations
The Wayback Machine integration is also part of the Maltego Standard Transforms and ships with all Maltego clients by default.
For more details, see our reference documentation , or for more examples of typical use-cases see the Maltego Standard Transforms guide .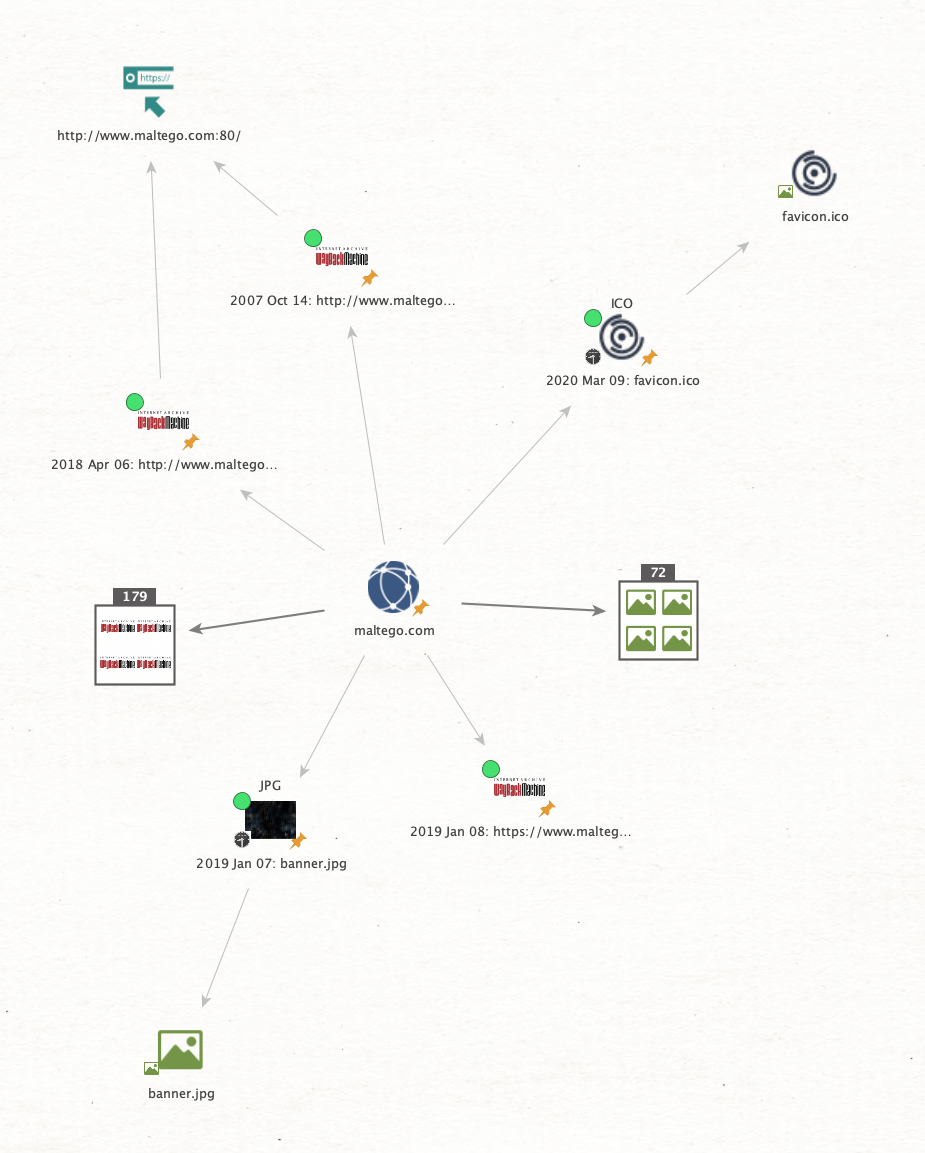 Pricing Tier: Free
Hub Type: Commercial Hub and Community Hub
Requirements: All Maltego editions
Access: Install directly from Transform Hub on Maltego Desktop Client
Contact
Reach out to us to learn more about this data integration and how to access it.
The Wayback Machine is a digital archive of the World Wide Web, founded by the Internet Archive, a nonprofit organization based in San Francisco. It allows the user to go "back in time" and see what websites looked like in the past.
For more info, visit: https://web.archive.org/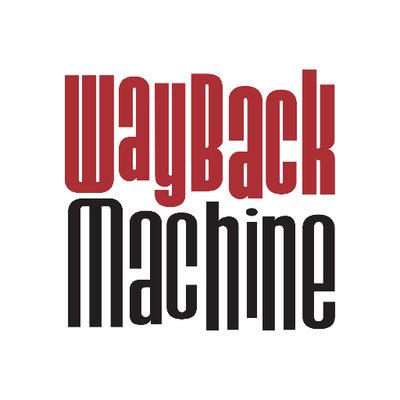 Pick the right product and get started.