Tisane Labs
By Maltego Technologies
NLP for law enforcement, investigators, natsec – 30 languages supported.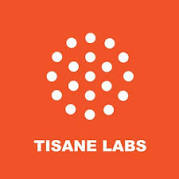 Tisane Labs Transforms for Maltego
Tisane is a Natural Language Understanding (NLU) tool with a focus on abusive content, lawtech, regtech, and natsec needs.
This integration allows Tisane to provide processing content available to Maltego, such as Social Media posts or URL web pages, performing text analytics through Natural Language Processing (NLP) capabilities.
30 different languages are supported by the Tisane integration, providing:
Extraction
Entities (standard as well as regtech & forensics entities)
Topics
Analysis
Sentiment analysis
Language identification
Detection of threats or potentially abusive activities:
Personal attacks
Hate speech
Criminal activity
Sexual advances
Allegations
Mental issues and suicidal thoughts
Typical Users of Tisane Labs Transforms
Investigators & Researchers
Trust & Safety Teams
Natsec Agencies
Brand Protection Organizations
Law Enforcement Agencies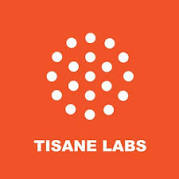 Integration Benefits
Text analytics (NLP) in 30 languages
Entities/topics extraction and sentiment analysis for 30 languages.
Purpose-built functions for investigations, law enforcement, and natsec
Finding relevant indicators or evidence in text: Criminal activity, allegations, hate speech, personal attacks, sexual advances, suicidal ideation, contact between parties, and more.
Support of jargon, misspellings, obfuscation and coded language
Capable of understanding text full of jargon and with obfuscated or misspelled words.
Leverage Tisane Labs Data for
Threat Assessments
Evaluating specific communications or trends, such as social media publications, to identify relevant topics with corresponding sentiment and abusive activities linked to them.
Trust & Safety Investigations
Review publications/postings in different channels in order to identify discussed topics and potential harmful/abusive activities.
Digital Forensic Investigations
Extracting entities and relevant information from digital evidence processed by forensic tools to pivot into other data sources to uncover or map them to individuals, threat actors, etc.
Brand & Reputation
Analyze information collected from brand monitoring in order to identify trending topics, sentiment about the brand, etc.
Read more
Community Hub
Only available with Maltego commercial plans.
Commercial Hub
Users with a Maltego One license have the following purchase options.
Click-And-Run (Enterprise)
Simply install the Hub item and start using the Transforms in your Maltego Enterprise plan with 300 Transform runs per month.
Bring Your Own Key
Plug in your Tisane Labs API key to install and use the Transforms in Maltego.
Ask us about the Data sources
About Tisane Labs
Tisane is a Natural Language Understanding (NLU) tool with a focus on abusive content & lawtech / regtech / natsec needs. In addition to the identification of entities and topics, analysis performed to understand sentiment and abusive activities., It is able to detect cyberbullying / personal attacks, hate speech, sexual advances, obfuscated profanities, criminal activity, and much more. Tisane was created from the ground up for social media content: language that is likely dirty, ungrammatical, and contain jargon. Learn more about Tisane Labs on their website:
https://www.tisane.ai