ServiceNow
By Maltego Technologies
Create and search incident data, associated metadata and relevant structured Entities, and more.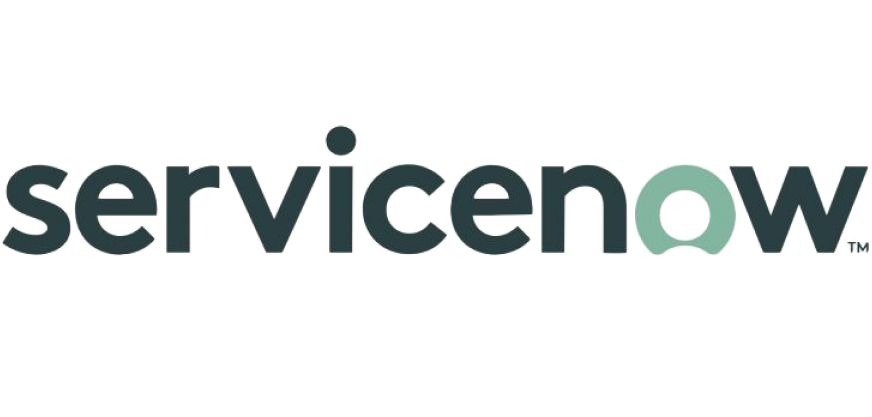 ServiceNow Integration for Maltego
ServiceNow is a cloud-based company that provides software as a service (Saas) for technical management support. It helps organizations connect security and IT teams, respond faster and more efficiently to threats, and get a definitive view of their security posture. It connects the workflow and systems management capabilities with security data from leading vendors to give your teams a single platform for a response that can be shared between security and IT.
With ServiceNow integration for Maltego, investigators can increase the speed and precision of complex investigations and incident response through easy data integration in a single interface, aided by powerful visualization and collaborative capabilities to quickly zero in on relevant information.
Our integration experts are able to customize our set of ServiceNow Transforms to fit your specific needs and setup. With minimal onboarding the Transforms will allow your Team to create and search incidents data, retrieve associated metadata and structured Entities attached to the incidents, and more.
Benefits of The Integration
Integrating ServiceNow into Maltego allows analysts to:
Conveniently report incidents as soon as they are spotted within Maltego
Instantly pull incidents that are under or require investigation
Pull in past incidents that may relate to an given Entity or data point, along with all associated information in an ongoing investigation
Conveniently attach new information to a ServiceNow incident in a structured and retrievable way, directly from Maltego
Automate standard investigative workflows with Maltego Machines to quickly bring in relevant IoCs and threat intelligence based on a ServiceNow ticket as a starting point
Typical Users of This Data
SOCs and CERTs
Threat Analysts
IT Administrators
Helpdesk
For more detailed information, please refer to our integration whitepaper and read more about a complete but easy ServiceNow integration in Maltego from architecture to Transforms implementation, deployment, and ITDS configuration.
If you are interested in learning how you can achieve this custom integration, please reach out to us using the form below. Our integration experts are happy to discuss your needs and support the integration process!
Learn more about how Maltego helps Cyber Security Operations here.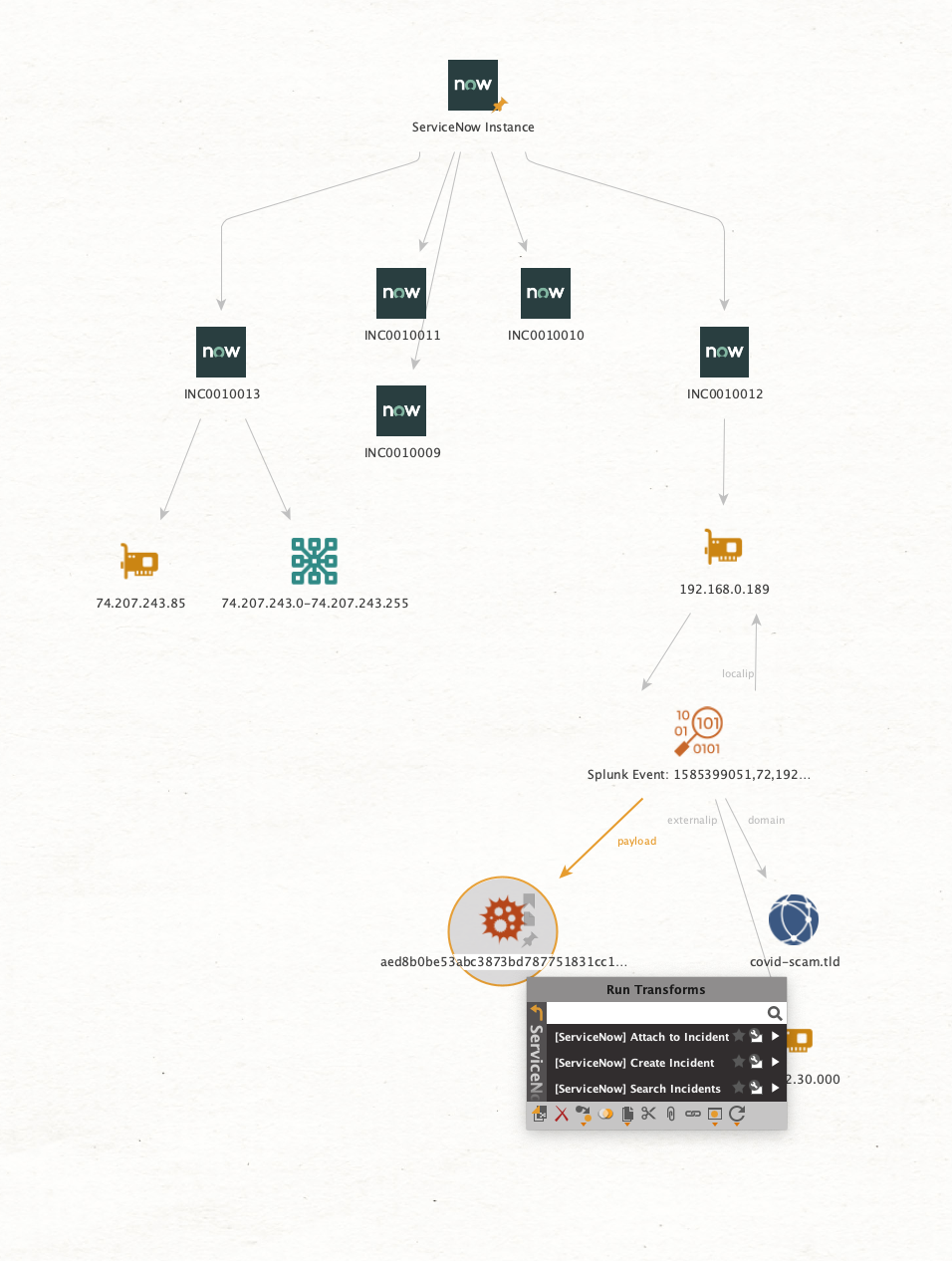 Community Hub
Available only with a Maltego commercial license.
Commercial Hub
Users with Maltego One have the following access or purchase options:
Bring Your Own Key (Purchase Separately): For full solution access, plug in your existing API key or reach out to us using the form below for purchase inquiry.
Contact
Reach out to us to learn more about this data integration and how to access it.
About Maltego Technologies
Maltego Technologies GmbH is your partner for all Maltego products and provider of all Maltego related services. It was founded in 2017 and is based in Munich, Germany.
Pick the right product and get started.
Maltego simplifies and expedites your investigations.
Get access to our demo to see how we can help your business.
Maltego simplifies and expedites your investigations. Get access to our demo to see how we can help your business.