Since June 2022, Maltego has launched a new social media campaign that provides Maltego users and investigators with cheat sheets showing how to best use our Hub items for certain workflows. Check out the Investigator Toolkit July roundup in this article!
Investigator Toolkit: Quick Starts to Using Maltego Hub Items in Real-life Investigations 🔗︎
Presented to you by Maltego, the Investigator Toolkit series showcases each Maltego Transform Hub item with a sample workflow applicable to certain types of investigations. This series aims to help you quickly learn how to include a particular Hub item in your existing workflows.
Where to Find the Investigator Toolkit? 🔗︎
You can find the Investigator Toolkit series on our Twitter and LinkedIn channels, with the hashtags #MaltegoMonday and #InvestigatorToolkit. Every Monday, each Investigator Toolkit post comes with a workflow cheat sheet and a blog article or webinar as an additional demonstration.
All Previous Investigator Toolkit Roundups 🔗︎
Investigator Toolkit July Roundup 🔗︎
In July, we featured the following five Hub items and their use cases in the Investigator Toolkit series:
Let's dive straight into how to use these Hub items for geospatial link analysis, risk assessment and mitigation, person of interest investigations, phishing domain detection, and breach identity data!
Google Maps Geocoding: Precise Geospatial Link Analysis 🔗︎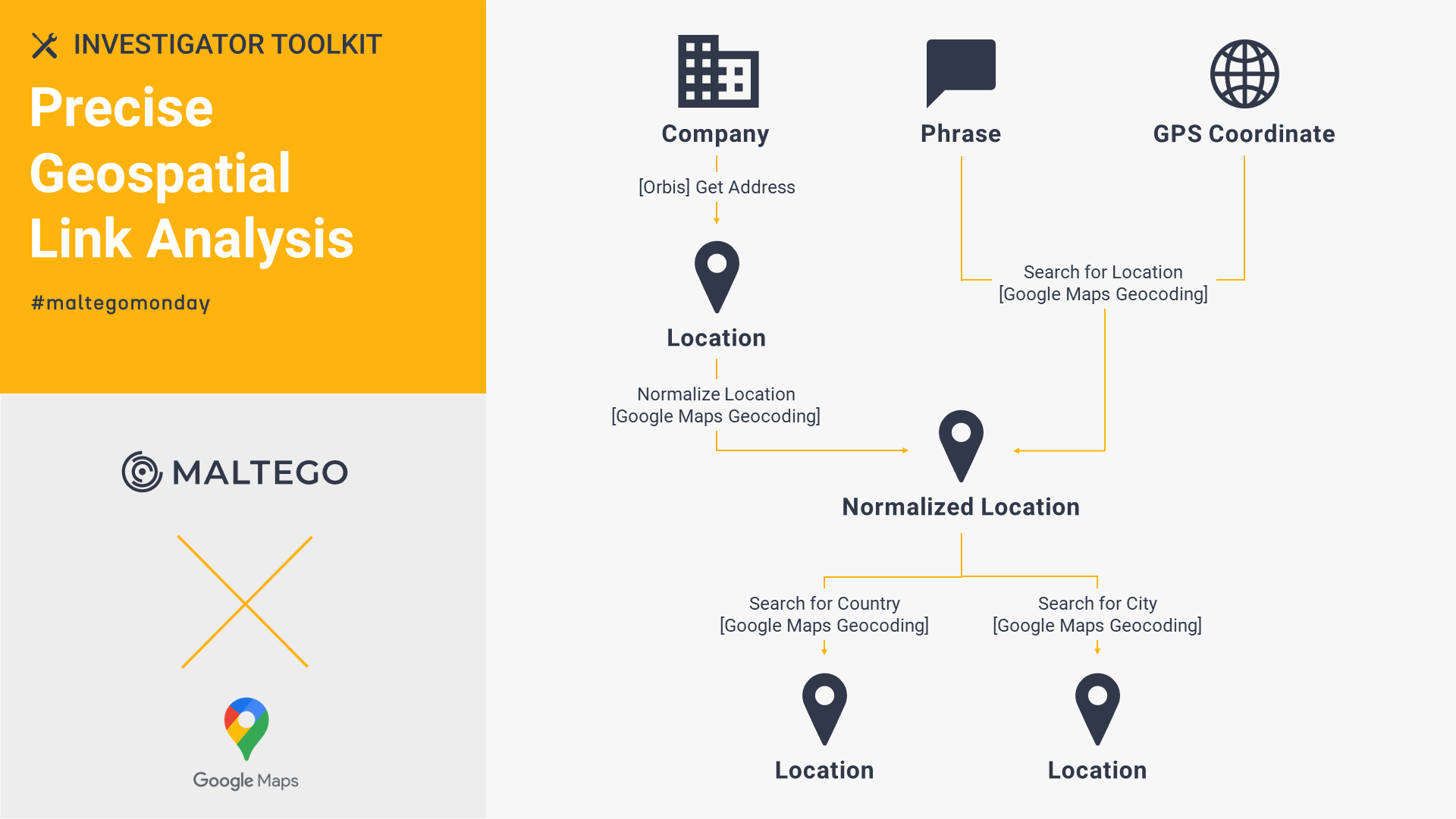 To reduce noise and merge duplicated Entities, the Google Maps Geocoding Transforms in Maltego help standardize different variants of the same address, making it easier to spot patterns and connections. See how we normalize varying abbreviations and disparate spellings across local languages with the Google Maps Geocoding Transforms in Maltego.
NIST NVD: Risk Assessment and Mitigation 🔗︎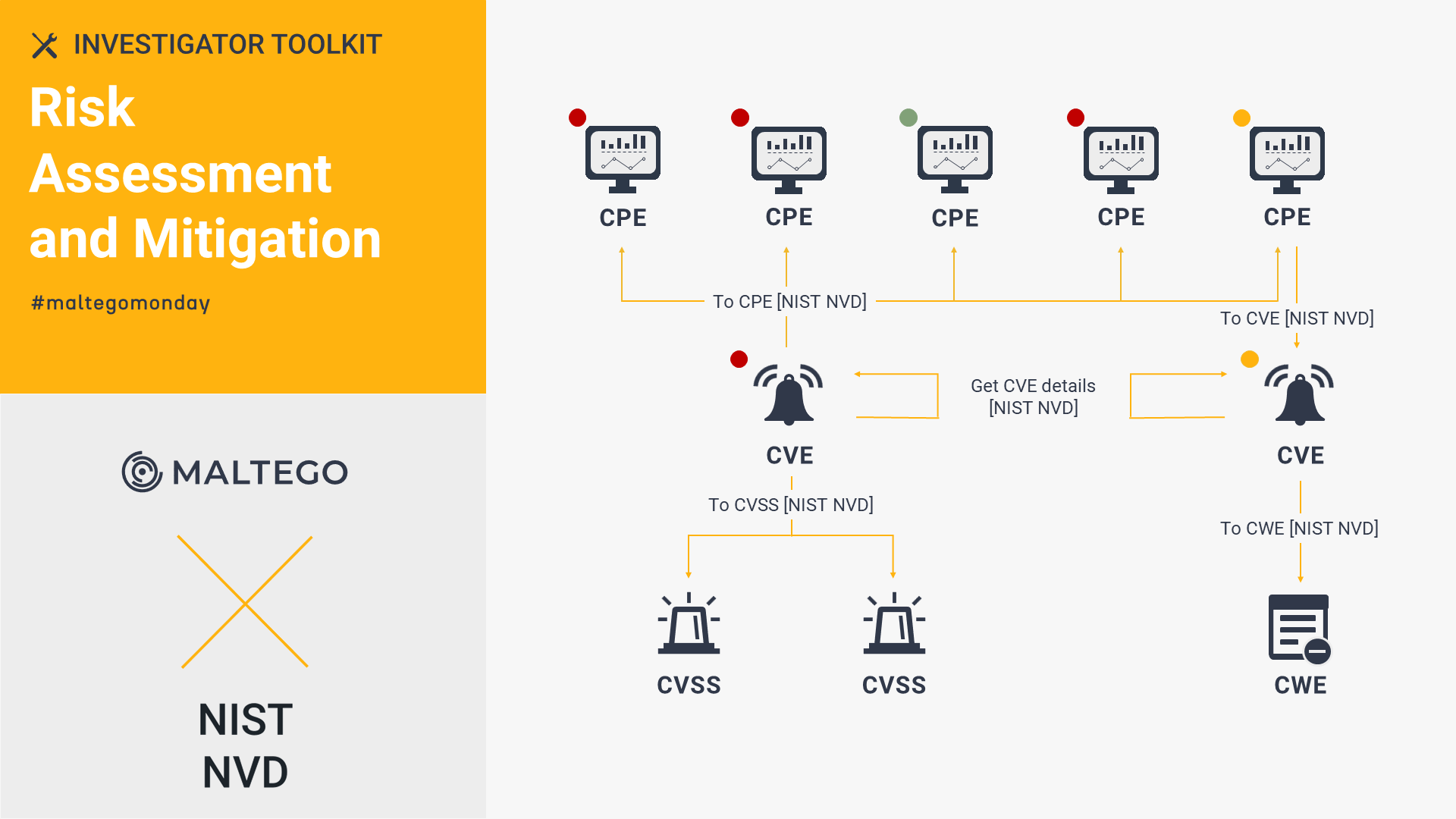 Using the NIST NVD Transforms for Maltego, investigators are able to quickly discover context and insights around CVEs, CPEs, and CWEs included in the NIST National Vulnerability Database.
LittleSis: Person of Interest Investigation 🔗︎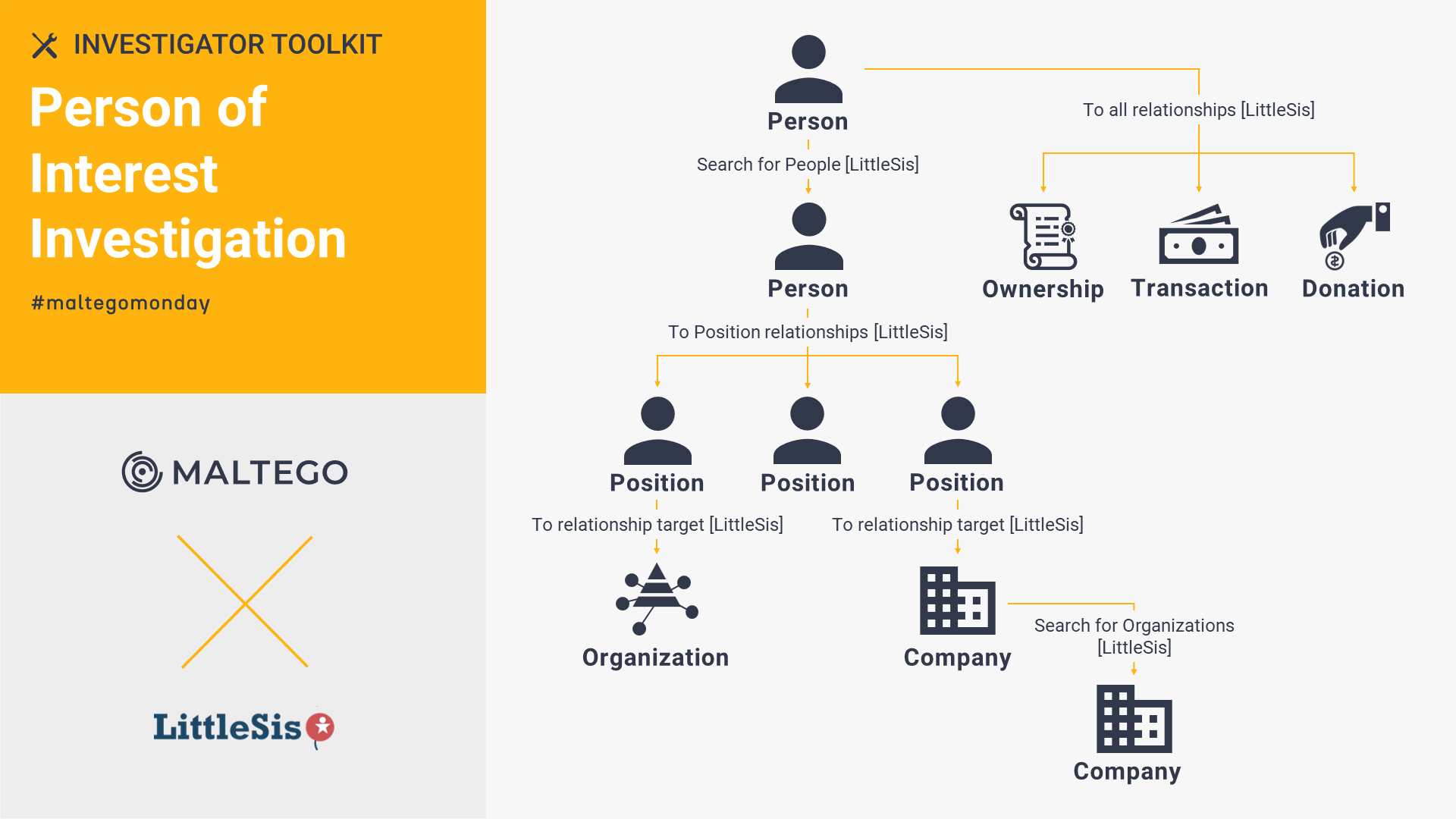 Leveraging the LittleSis Transforms in Maltego, investigators can visually explore the spheres of influence of high-profile figures like politicians, CEOs, and world leaders and see the connections between them.
DNSTwist: Phishing Domain Detection 🔗︎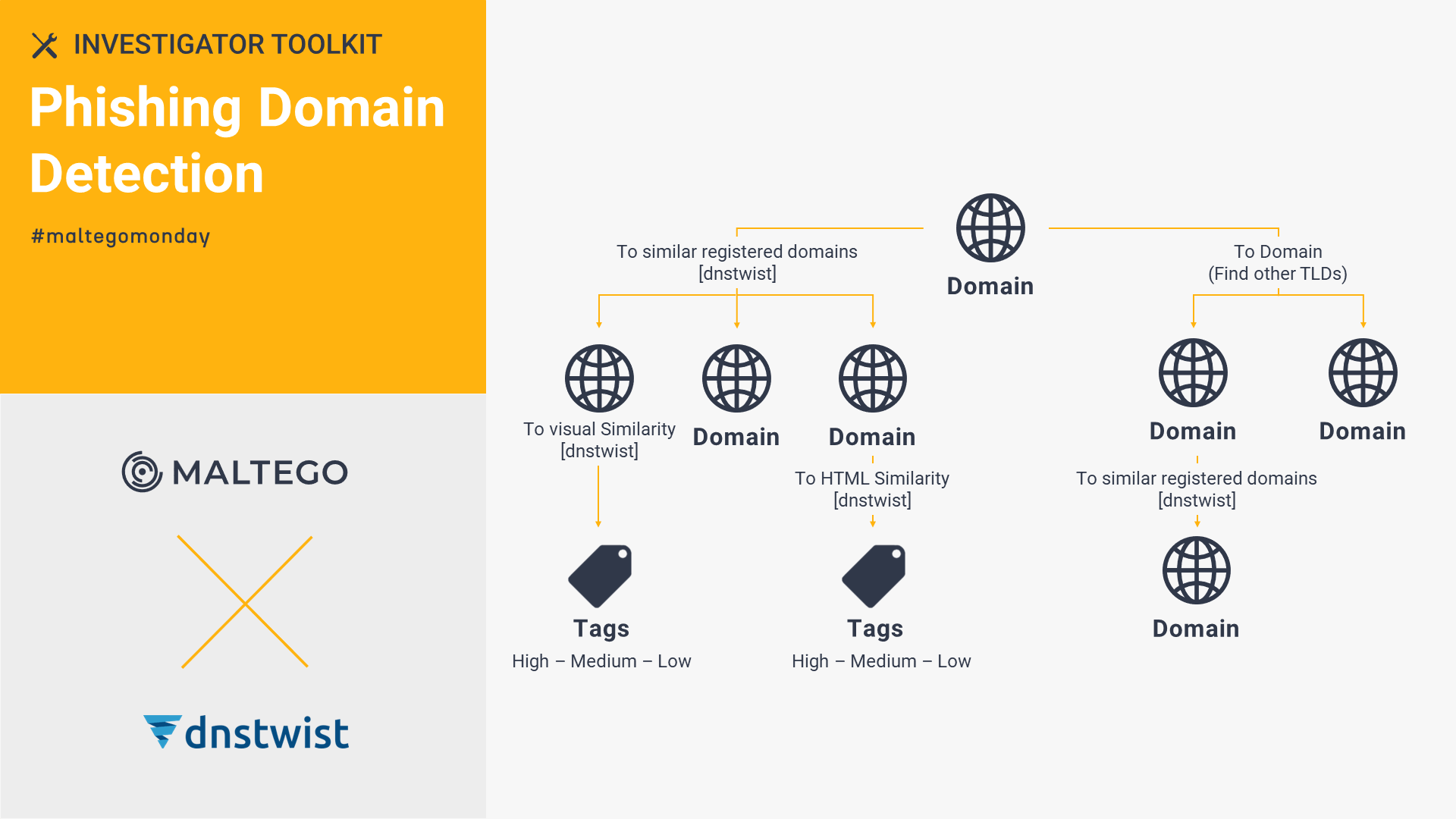 By combining the capabilities of DNSTwist and Maltego, cybersecurity professionals can rapidly detect and pinpoint potential phishing domains to better protect their systems and networks.
Constella Intelligence: Breach Identity Data 🔗︎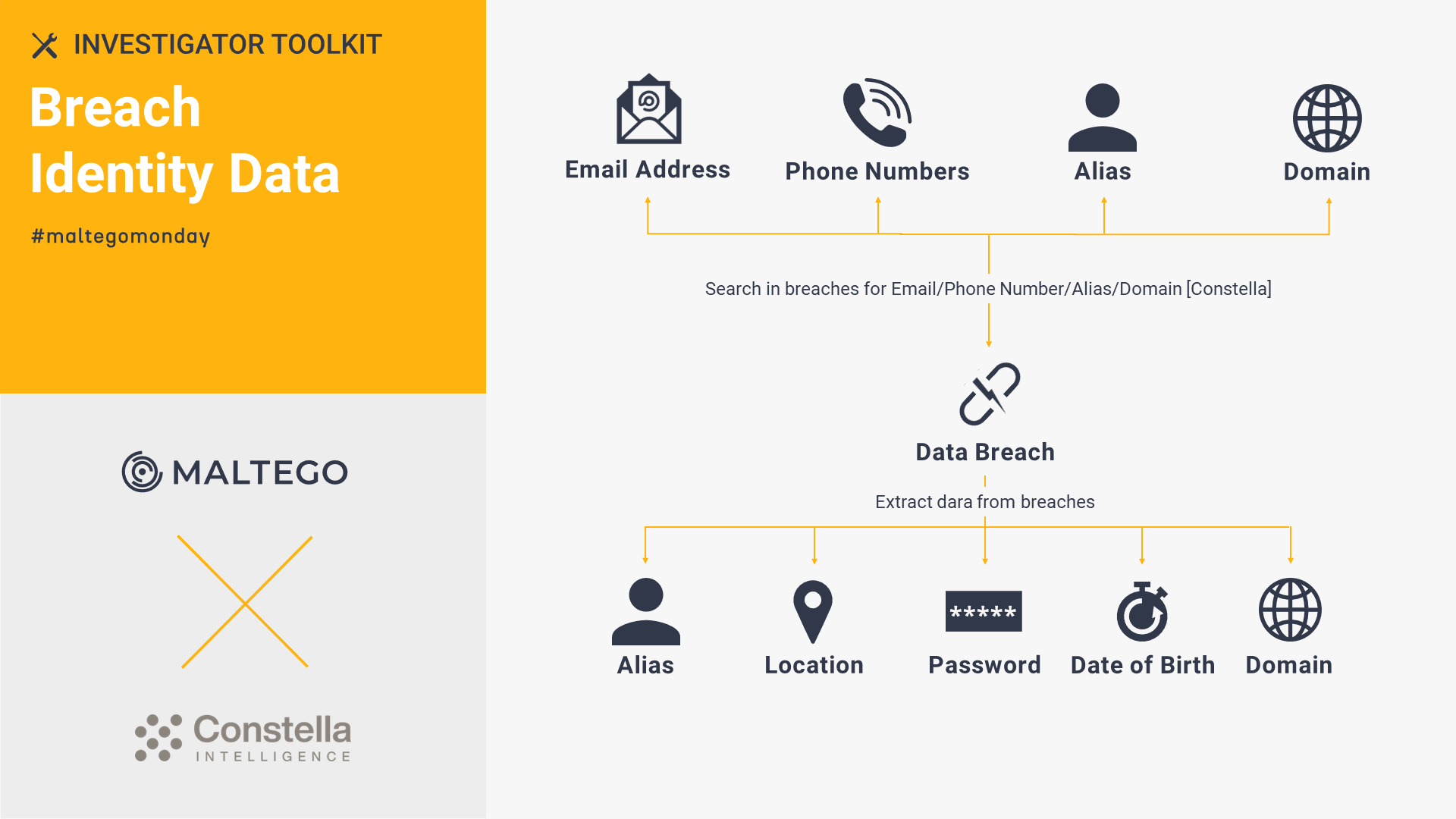 With Constella Intelligence, investigators can unmask aliases, nicknames, and domains and swiftly build a comprehensive profile of a person of interest via curated identity exposure data.
Check out the Investigator Toolkit series now! 🔗︎
In the following months, we will continue digging into different Hub items available in Maltego and providing best practice tips for investigators.
Follow us on Twitter and LinkedIn now to make sure you don't miss any updates!
Happy Investigating!