You have been redirected from paterva.com. Maltego.com is the new home for all information regarding Maltego products. Read more about this in a message
from the Paterva team
and in this
blog post
and
FAQ
.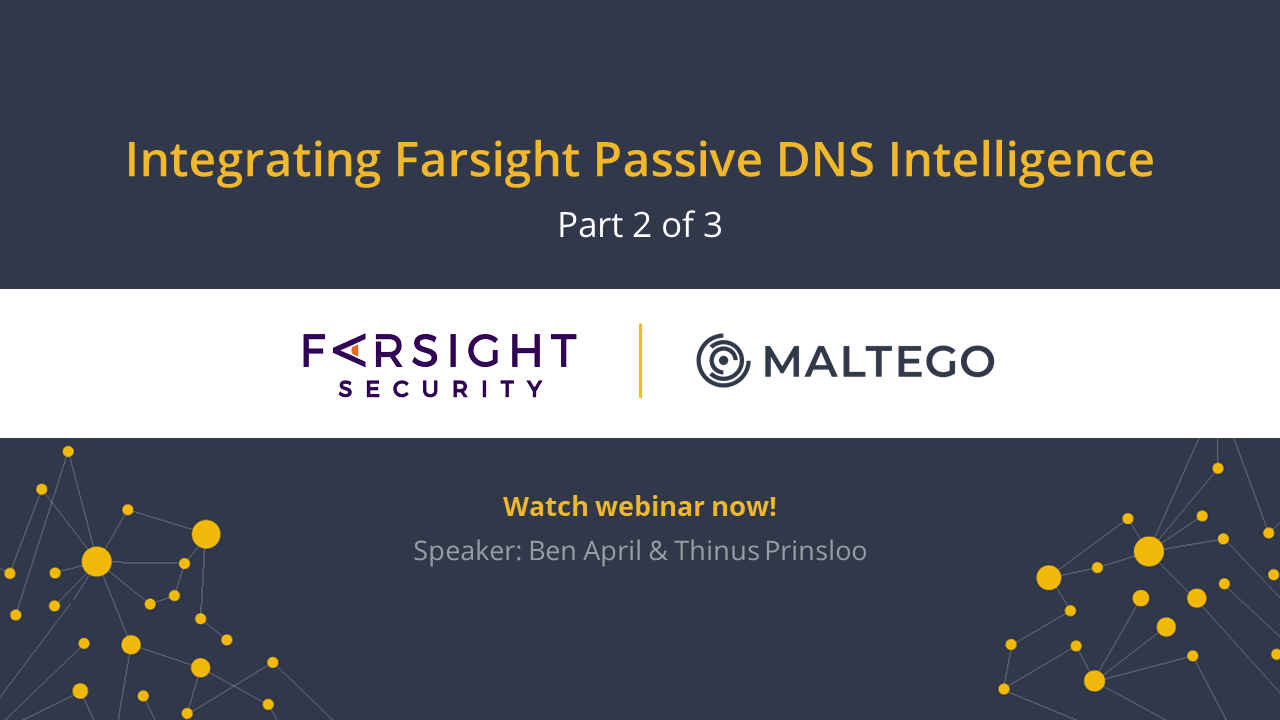 17 Aug 2020
Webinar | Integrating Farsight Passive DNS Intelligence with Other Maltego Data Sources (Part 2 of 3)
What do you get when you combine the largest provider of passive DNS cyber threat intelligence with one of the most comprehensive graphical link analysis tools?
About Farsight DNSDB Passive DNS Data 🔗︎
With Farsight DNSDB Transforms , investigators can correlate and contextualize with real-time and historical DNS intelligence; also known as passive DNS data. These Transforms and data help investigators expose entire networks, gain an outside-in view of their infrastructure and pivot across DNS record types.

Access to Farsight DNSDB Data in Maltego 🔗︎
You can access the Farsight DNSDB Transform Hub item by participating in a free trial with limited query numbers, directly on the Maltego Desktop Client. To request a 30-day free trial or subscription, please send your inquiry here .
A Three-Part Joint Webinar Series with Farsight 🔗︎
We have come together with Farsight DNSDB to host a three-part webinar series which covers the topics below:
Module 2: Exploring the Depth and Breadth of Farsight and Maltego (Now Watching)
Module 2: Exploring the Depth and Breadth of Farsight and Maltego 🔗︎
In the second webinar module, we explore the vast range of data offered by Farsight in Maltego and show how you can visualize and integrate Farsight's passive DNS intelligence with other data sources. The module will equip you with advanced techniques to increase the speed and efficiency of complex cyber security investigations.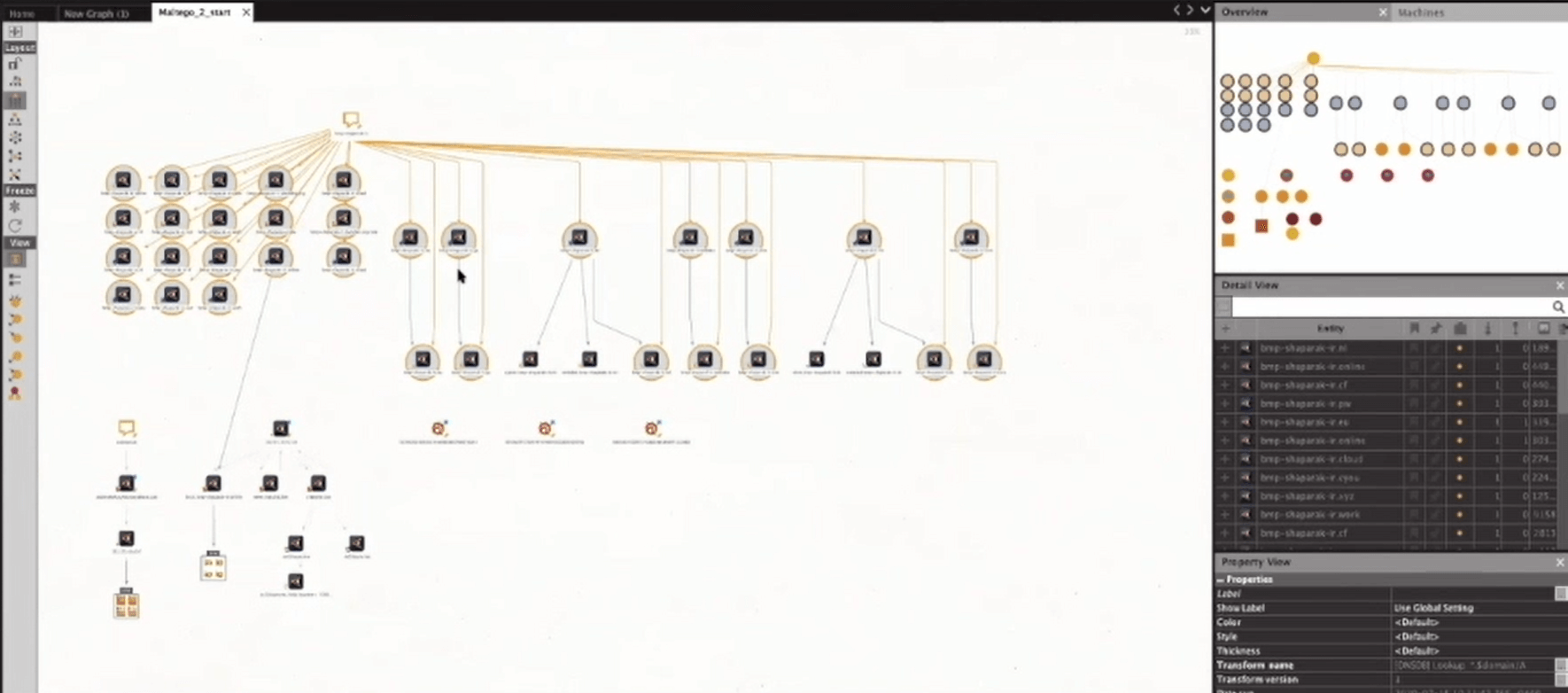 In this webinar, you will learn: 🔗︎
1. Overview of Farsight Transforms in Maltego & How to Use Them 🔗︎
What are the data inputs and outputs for each Farsight Transform type?
Understanding right-hand and left-hand wild cards in the Transform set
Best practices and workflow when querying Farsight Passive DNS data in Maltego
2. Use Case: Investigate A Mac Ransomware with Farsight Data in Maltego 🔗︎
How to pivot from simple Indicators of Compromises (IOCs) like DNS names, IP addresses, and hashes to explore adversary's extensive infrastructure and identify mutual infrastructure relationships
Demonstration of a real-life Farsight DNSDB investigation and how to enrich findings with other Maltego Hub items and OSINT data
3. Best Practices & Tips to Support Your Maltego Investigations 🔗︎
Manage your investigation progress on your Maltego graphs using key functions like annotation, notes, bookmarks, and attachment
Grouping data points and simplify link analysis interpretation using key features like Layouts, Views, and Collection nodes to understand patterns and spot outliers
Utilize Quick Find function and various Selection functions to select specific Entities or links, scrutinize data relationships across the graph, and close in on investigative focuses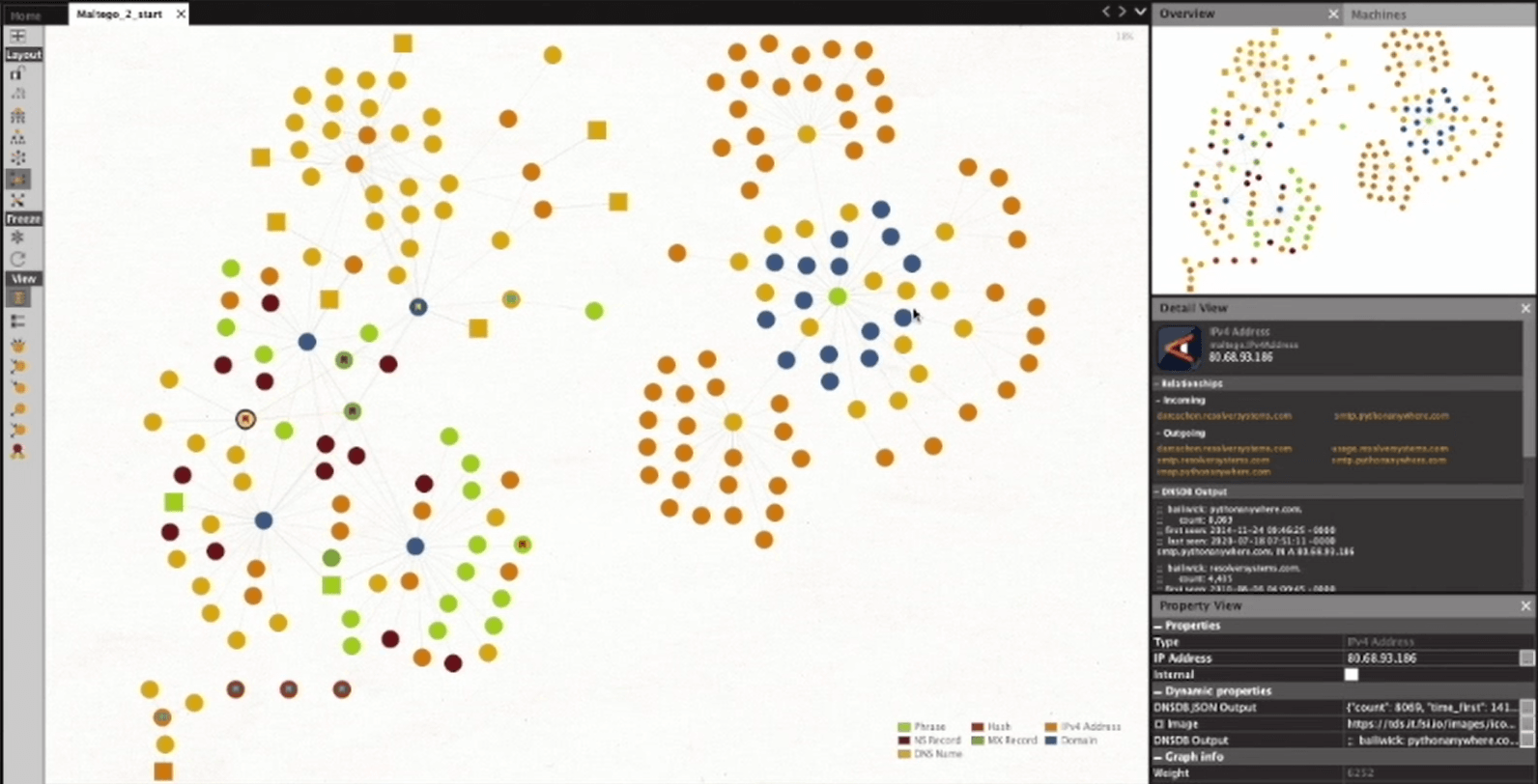 Download the second module of this webinar series now to learn how you can enrich your investigations. Don't forget to follow us on Twitter and LinkedIn and sign up to our email newsletter to stay updated on upcoming webinars, use cases, and tutorials!
Pick the right product and get started.