You have been redirected from paterva.com. Maltego.com is the new home for all information regarding Maltego products. Read more about this in a message
from the Paterva team
and in this
blog post
and
FAQ
.
23 Sep 2020
Webinar | In-Depth Investigation and Advanced Techniques with Farsight and Maltego (Part 3 of 3)
What do you get when you combine the largest provider of passive DNS cyber threat intelligence with one of the most comprehensive graphical link analysis tools?
About Farsight DNSDB Passive DNS Data 🔗︎
With Farsight DNSDB Transforms , investigators can correlate and contextualize with real-time and historical DNS intelligence; also known as passive DNS data. These Transforms and data help investigators expose entire networks, gain an outside-in view of their infrastructure and pivot across DNS record types.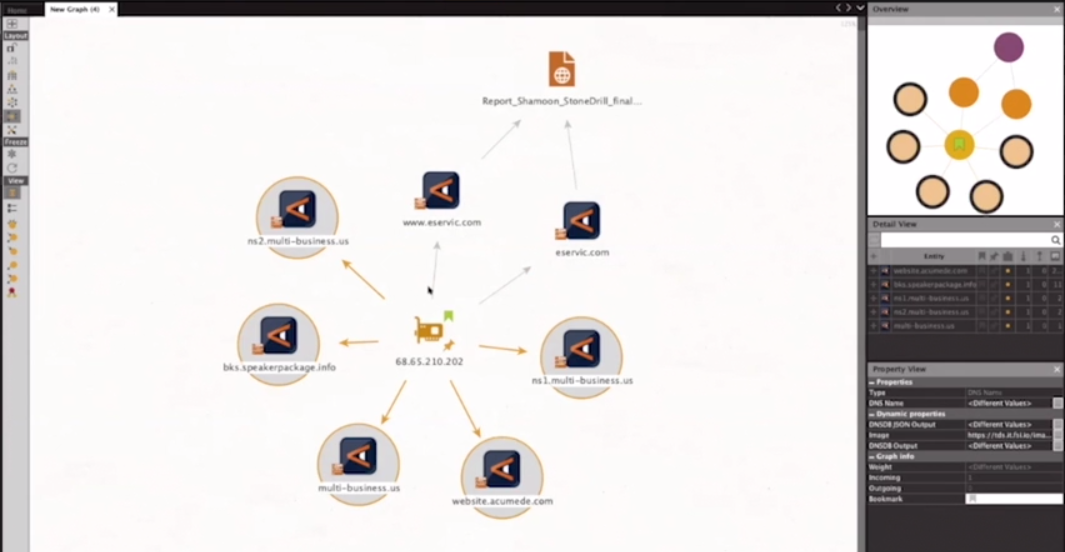 Access to Farsight DNSDB Data in Maltego 🔗︎
You can access the Farsight DNSDB Transform Hub item by participating in a free trial with limited query numbers, directly on the Maltego Desktop Client. To request a 30-day free trial or subscription, please send your inquiry here .
A Three-Part Joint Webinar Series with Farsight 🔗︎
We have come together with Farsight DNSDB to host a three-part webinar series on a range of topics spanning from basic introduction to advanced investigative techniques of using Farsight data integration in Maltego.
The webinar series will cover the topics below: 🔗︎
Module 3: Uncovering an In-depth Investigation with Farsight and Maltego (Now Watching)
Module 3: Uncovering In-Depth Investigations with Farsight and Maltego 🔗︎
In this final module of the three-part webinar, we deep dive into advanced techniques to widen your investigation and show how you can expand and expedite investigations by leveraging other sources of data. We will also demonstrate how investigators can reach the "A-ha!" moment, where important leads and pivots are discovered.
In this webinar, you will learn: 🔗︎
1. Advanced Investigations with Multiple Data Integrations 🔗︎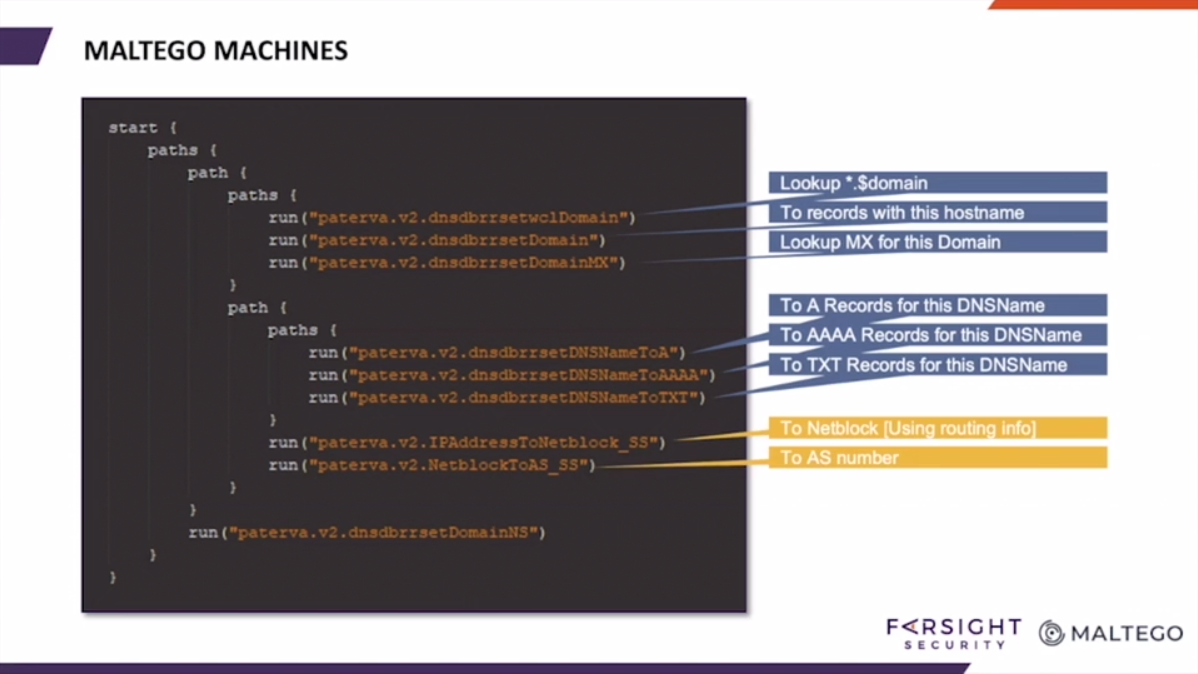 2. Automating Investigations with Maltego Machines 🔗︎
What are Maltego Machines and what do they do?
How to write your own Maltego Machines using Maltego Scripting Language to run Transforms parallelly and sequence Transforms together?
Pro tips for writing and setting up Maltego Machines
3. Real-Time Collaboration with Teams in Maltego Investigations 🔗︎
How to use Maltego Collaboration feature to share live graphs, exchange insights, and work on investigations with your teams
Best practices when using Maltego Collaboration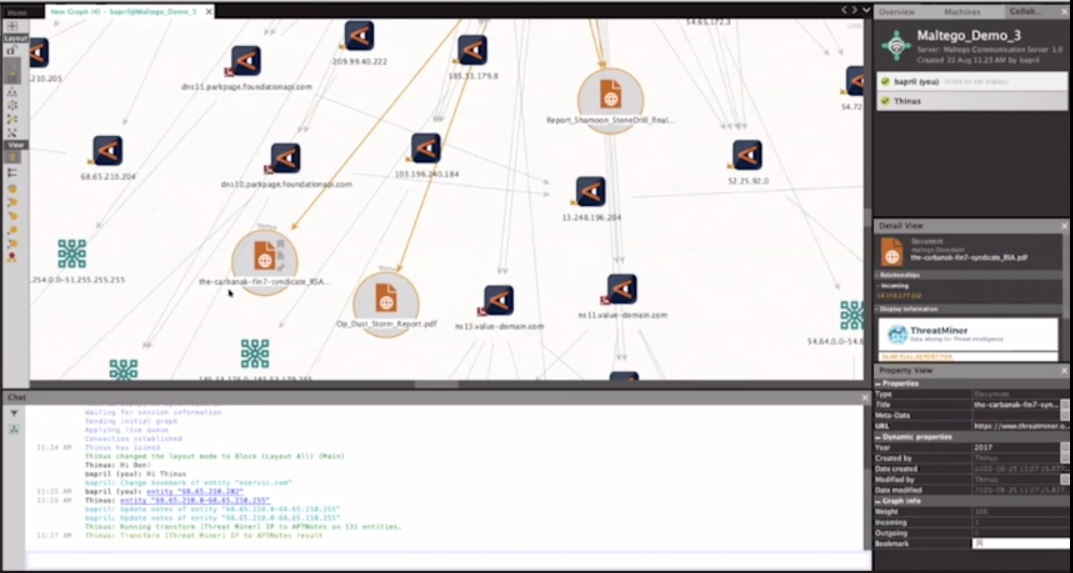 Download the last module of this webinar series now to learn how you can enrich your investigations. Follow us on Twitter and LinkedIn , or subscribe to our email newsletter to receive information about upcoming webinars!
Pick the right product and get started.