You have been redirected from paterva.com. Maltego.com is the new home for all information regarding Maltego products. Read more about this in a message
from the Paterva team
and in this
blog post
and
FAQ
.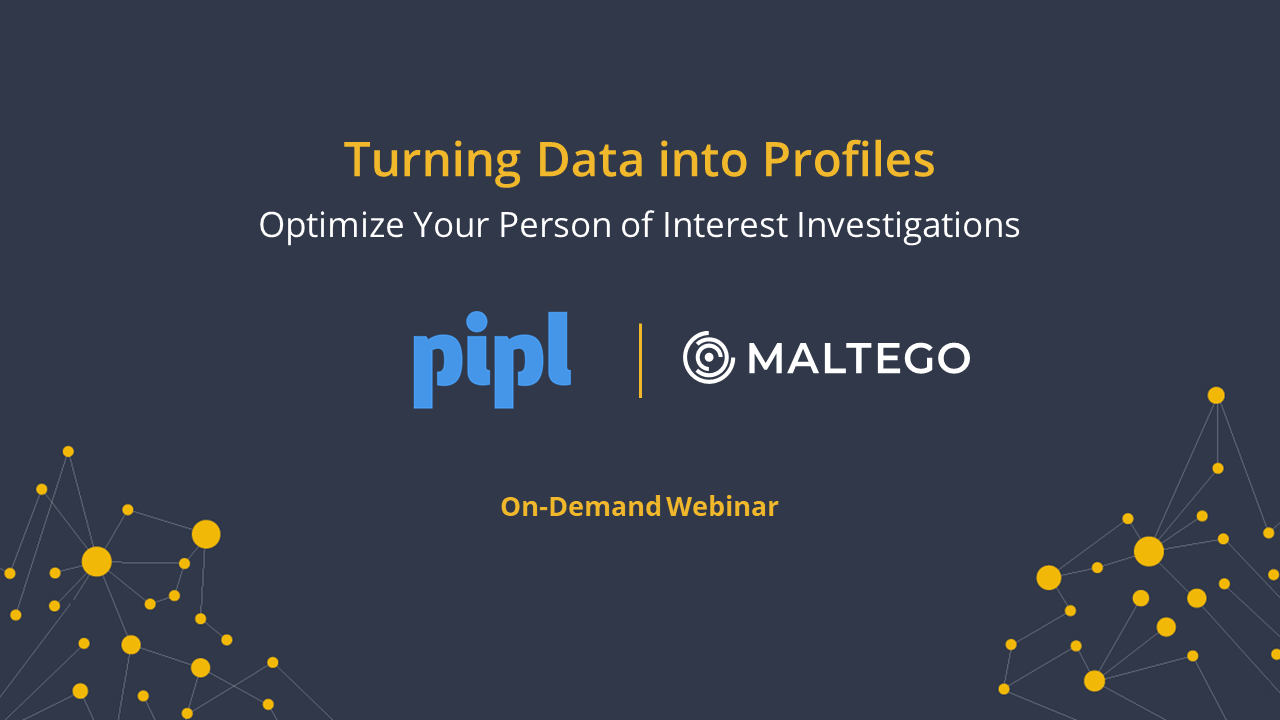 07 Dec 2020
Webinar | Turning Data into Profiles: Optimize Your Person of Interest Investigations
The nature of person of interest investigations has changed with the digitalization of identities, as people navigate and consume information, products, and services increasingly online. The average social media user has 8.9 social network profiles. Combined with identity fragments created for e-commerce, banking and other membership accounts, identities are both more susceptible to being stolen but also more complex to corroborate than ever.
This on-demand webinar explores how investigators can leverage Maltego and Pipl to access and visualize over 3 billion online identities that have been cross-references and indexed by Pipl for accuracy and speed. Investigators can get a comprehensive perspective of an identity by visualizing Pipl data and combining it with disparate data sources in Maltego to quickly spot connections and obtain actionable intelligence in person-of-interest (POI) investigations.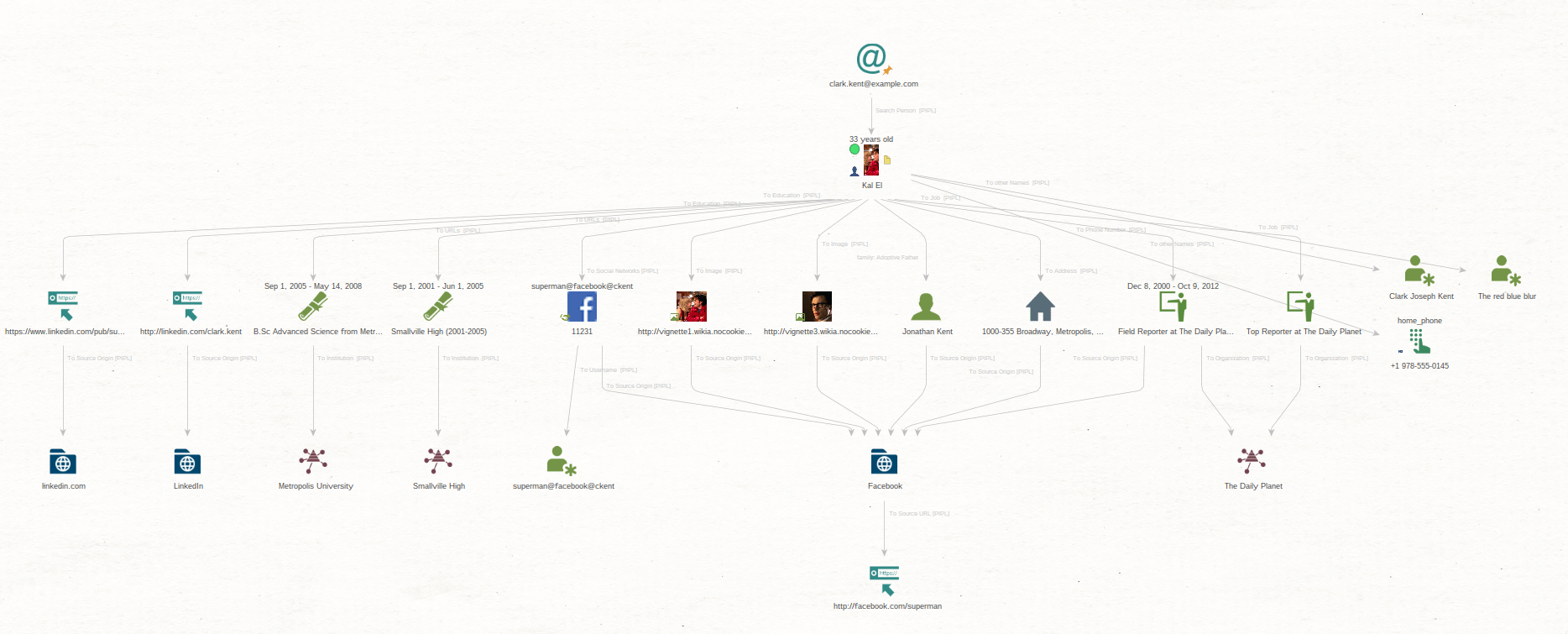 Join Case Corkery from Pipl and Philipp Dowling from Maltego to learn how these tools together help investigators, corporations, and law enforcement agencies resolve cases and speed up POI investigation processes faster!
In this Webinar You Will Learn: 🔗︎
How Pipl and Maltego together empower person of interest and fraud investigators by helping them identify correlations faster.
How to identify social media and other online footprints and how they develop over time.
Advanced techniques used within Maltego to quickly identify details and connections related to persons of interest.
Register Now to Watch this Webinar! 🔗︎
Register now to receive the webinar sent directly to your inbox as soon as it is available!
Register for the webinar below
Pick the right product and get started.