You have been redirected from paterva.com. Maltego.com is the new home for all information regarding Maltego products. Read more about this in a message
from the Paterva team
and in this
blog post
and
FAQ
.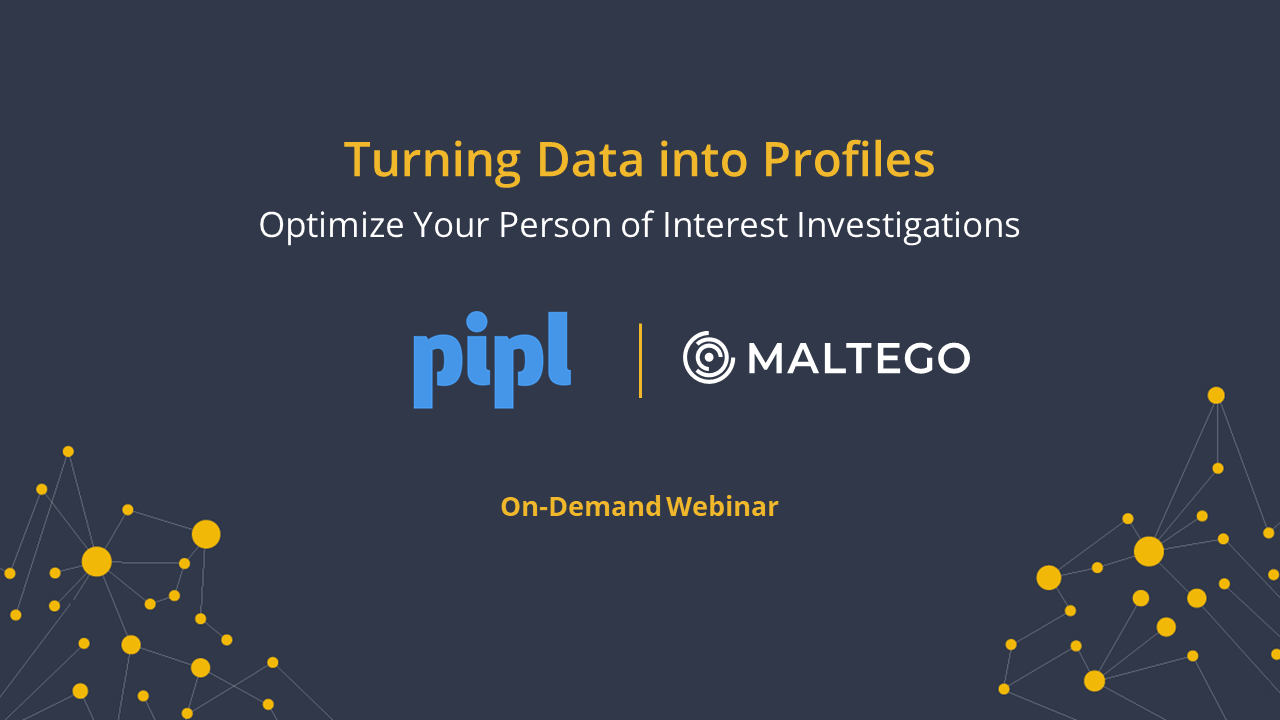 07 Dec 2020
Webinar | Turning Data into Profiles: Optimize Your Person of Interest Investigations
The nature of person of interest investigations has changed with the digitalization of identities, as people navigate and consume information, products, and services increasingly online. The average social media user has 8.9 social network profiles. Combined with identity fragments created for e-commerce, banking and other membership accounts, identities are both more susceptible to being stolen but also more complex to corroborate than ever.
About Pipl Identity Database 🔗︎
With Pipl Transforms in Maltego, person-of-interest investigators can query an unmatched global index of over 3 billion online identities to connect personal, social, and professional information. Pipl data helps analysts to quickly locate person-of-interests, explore people relationships, uncover associations of personal details and social accounts, and trace changes in historical identity information.
The Pipl data integration in Maltego is especially useful for fraud investigators, law enforcement and government agencies, investigative journalists, as well as other analysts conducting person-of-interest investigations.
Access to Pipl Data in Maltego 🔗︎
Maltego users with a commercial license can access the Pipl Hub item in two ways:
A flexible subscription to the Pipl Data Bundles
A Pipl data connector and Pipl API key for unlimited usage
For more information about accessing Pipl data in Maltego, please see our Hub detail page here .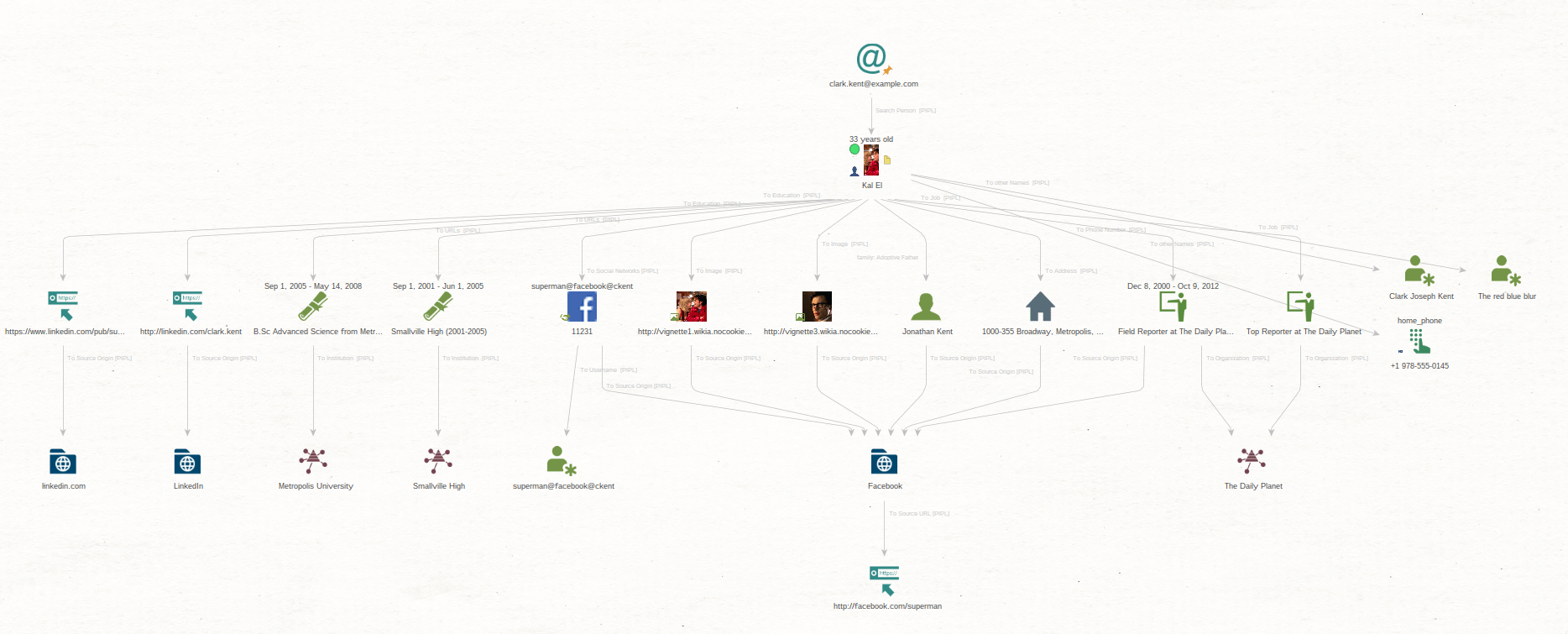 Webinar | Turning Data into Profiles with Pipl Data Integrations in Maltego 🔗︎
This on-demand webinar explores how investigators can leverage Maltego and Pipl to access and visualize over 3 billion online identities that have been cross-references and indexed by Pipl for accuracy and speed. Investigators can get a comprehensive perspective of an identity by visualizing Pipl data and combining it with disparate data sources in Maltego to quickly spot connections and obtain actionable intelligence in person-of-interest (POI) investigations.
In this Webinar You Will Learn: 🔗︎
1. Leveraging Pipl Data in Maltego for POI Investigations 🔗︎
Introduction to Pipl entry points and which identity information of a person-of-interest can investigators query and expand from the Pipl database
Basic pivots and analysis to identify current and historical social media and other online footprints using Pipl Transforms
Understanding the results of Pipl Transforms and evaluating profile accuracy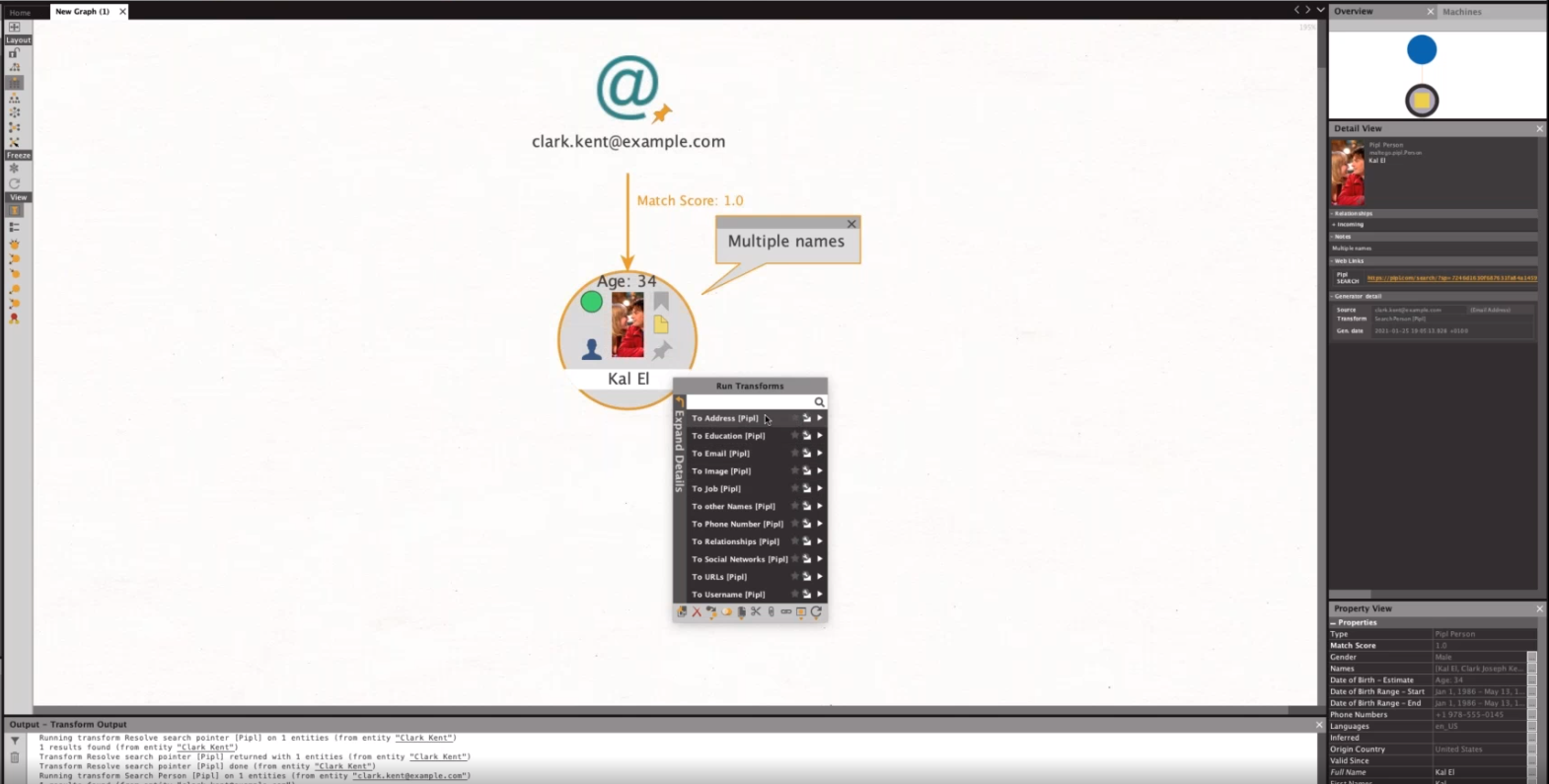 2. Use Case: Conducting Due Diligence Investigations with Pipl and Maltego 🔗︎
How Pipl and Maltego together empower person of interest and fraud investigators by helping them identify correlations faster
Pivoting from basic personal details like email addresses to identify associated infrastructure and organizations of a person of interest
Combining Pipl data with OSINT and other data integrations like OpenCorporates and WhoisXML to pivot from identity investigations to comprehensive due diligence and KYC processes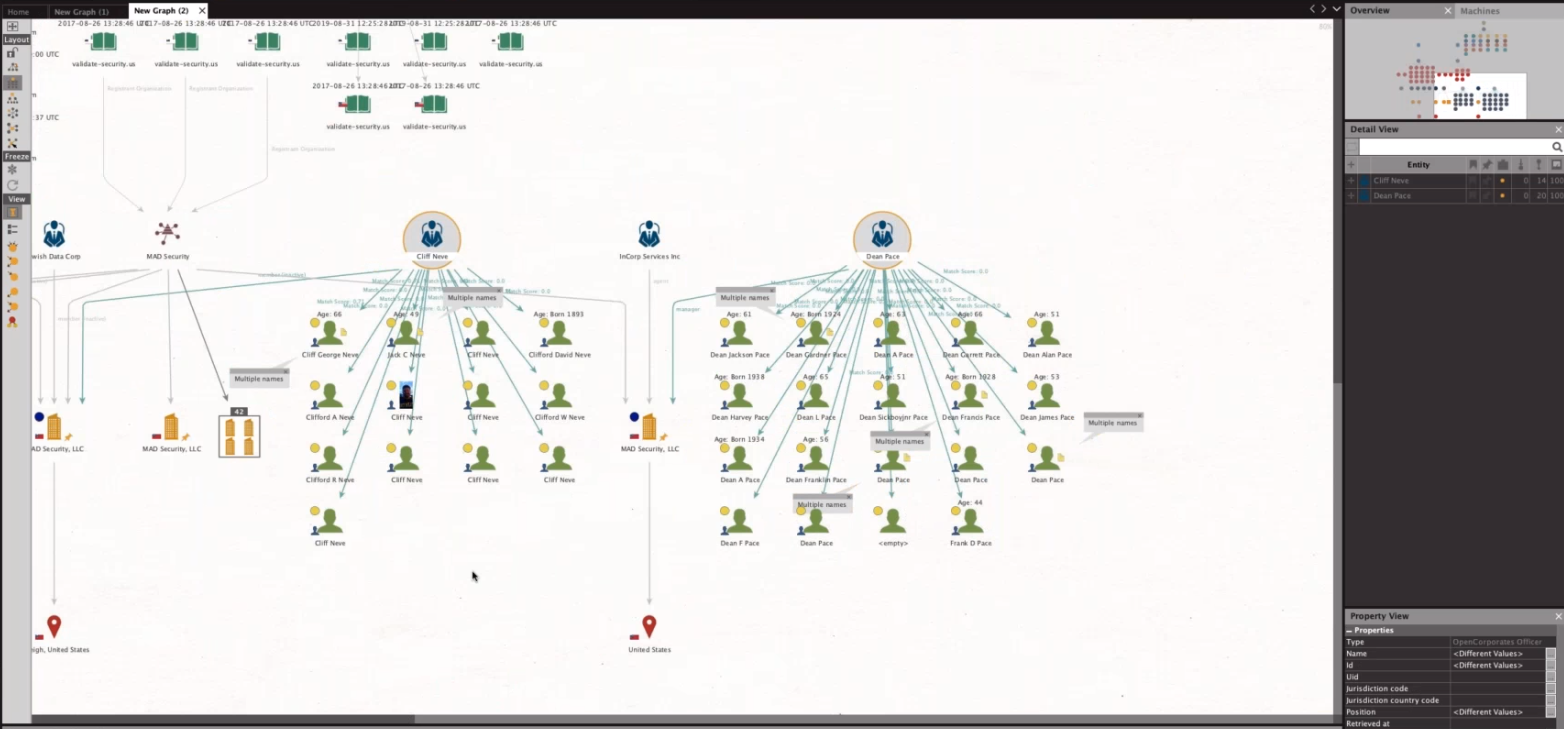 Download and watch this webinar now to learn how you can leverage Pipl data in Maltego to conduct person-of-investigations faster and more precisely. Don't forget to follow us on Twitter and LinkedIn and subscribe to our email newsletter to stay updated on our latest events and tutorials!
Pick the right product and get started.