Since March 2022, Maltego has branched into a whole new content form—podcasts—and we are super excited about it! In this article, we will introduce our podcast, The Pivot, and what you can expect from it.
The Pivot: Your New OSINT and Infosec Podcast 🔗︎
Brought to you by Maltego, The Pivot is your new OSINT and infosec podcast that deep dives into topics pivoting from information security to the criminal underground. Through The Pivot episodes, we aim to share insightful information for beginners and seasoned investigators alike, shedding light on all things OSINT and infosec from an insider's perspective.
Each episode features one or two of Maltego's own Subject Matter Experts as the host and an external expert, researcher, or industry leader invited to share their projects, stories, experiences, and advice.
Where to Listen to The Pivot? 🔗︎
The Pivot podcast is available on Spotify and the Maltego YouTube channel, with certain selected episodes. Each episode is 45 to 60 minutes long and is released on the third Thursday of every month.
Current Episodes 🔗︎
Since March 2022, we have released a range of episodes from featuring Ritu Gill from OSINT Techniques, covering the operations of scalper bots with Liv Rowley, and even deep diving into the investigation of child sexual abuse material.
Ritu Gill from OSINT Techniques: Everything about OSINT 🔗︎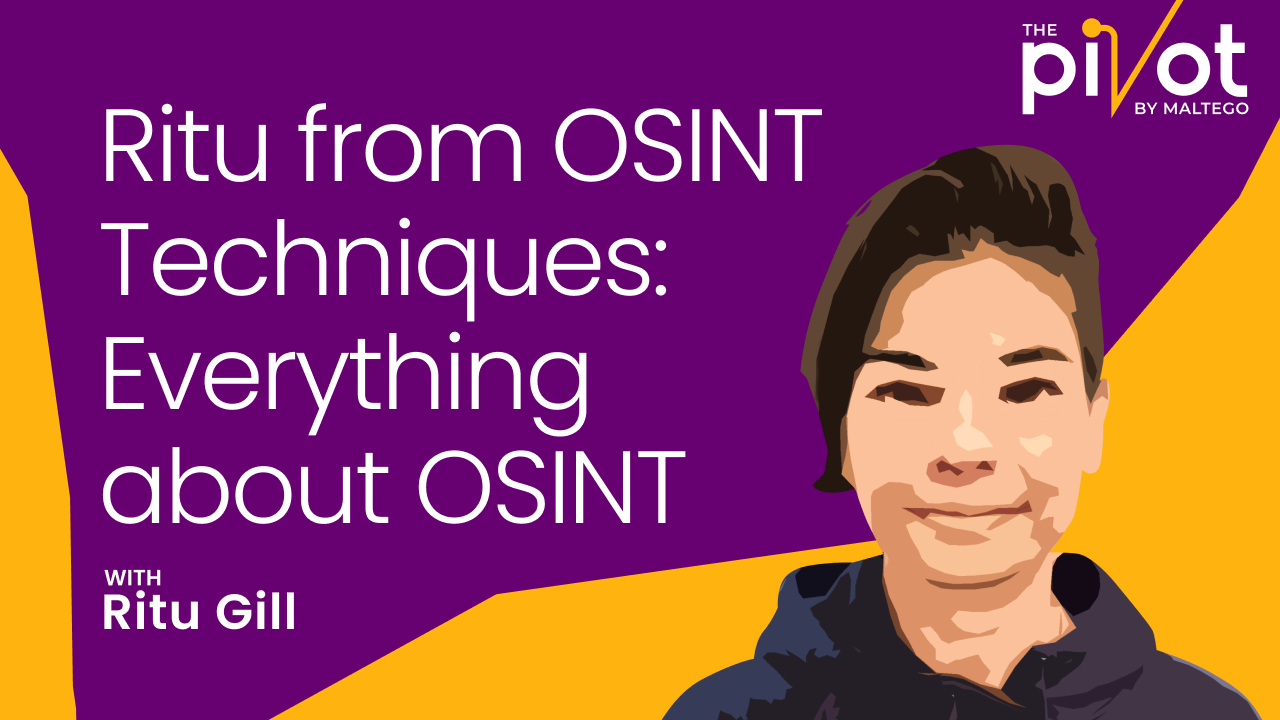 Ritu Gill is an Intelligence Analyst with 14 years of experience working in open-source intelligence (OSINT). After a 12-year career with the Royal Canadian Mounted Police (RCMP), Ritu set up a consulting business providing OSINT training and research to law enforcement and related entities across North America.
In this episode, Ritu shares her OSINT research, projects, journey, and experiences with The Pivot hosts Bradley Taylor and Carlos Fragoso, Maltego Subject Matter Expert.
Kicks & Chips: Deep Dive into Scalper Bots 🔗︎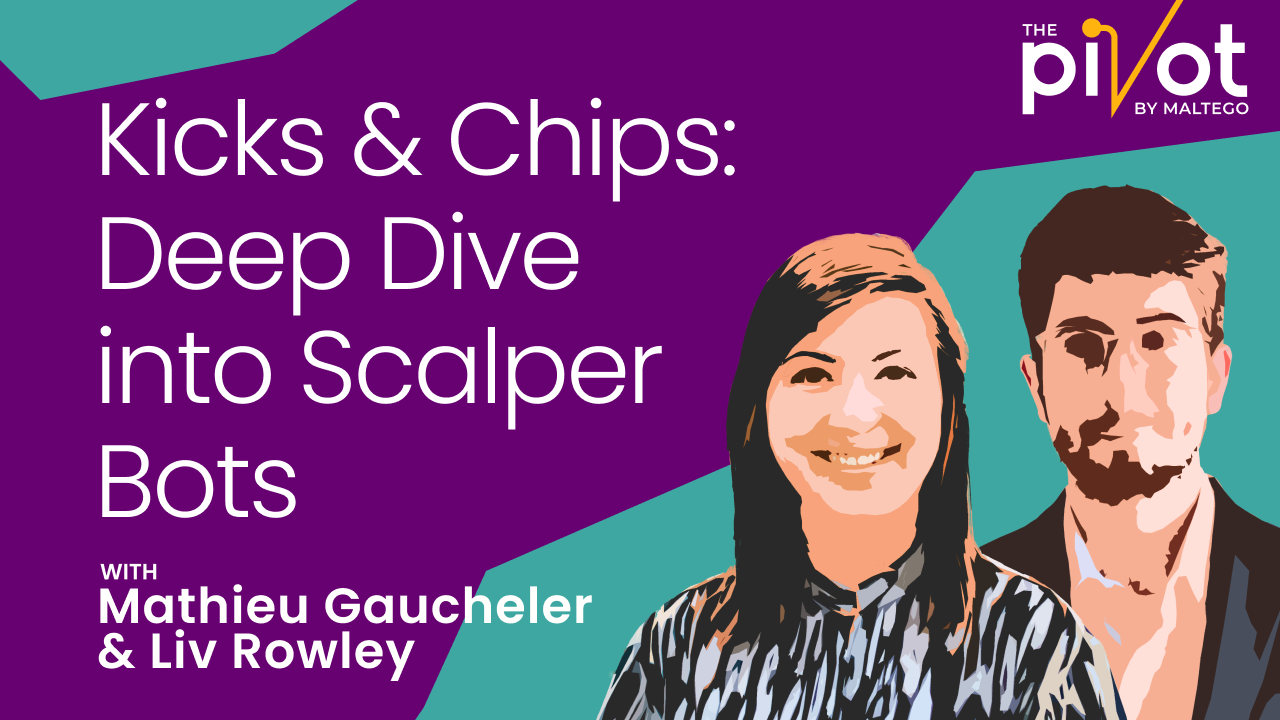 Scalper bots are designed to automatically buy a large amount of an exclusive item such as tickets, sneakers, or GPUs, often to resell them for profit. In this episode, Bradley Taylor sits down with Maltego Subject Matter Experts, Mathieu Gaucheler and Liv Rowley, to explore various aspects of the scalper bot world.
Child Sexual Abuse Material & How to Investigate CSAM 🔗︎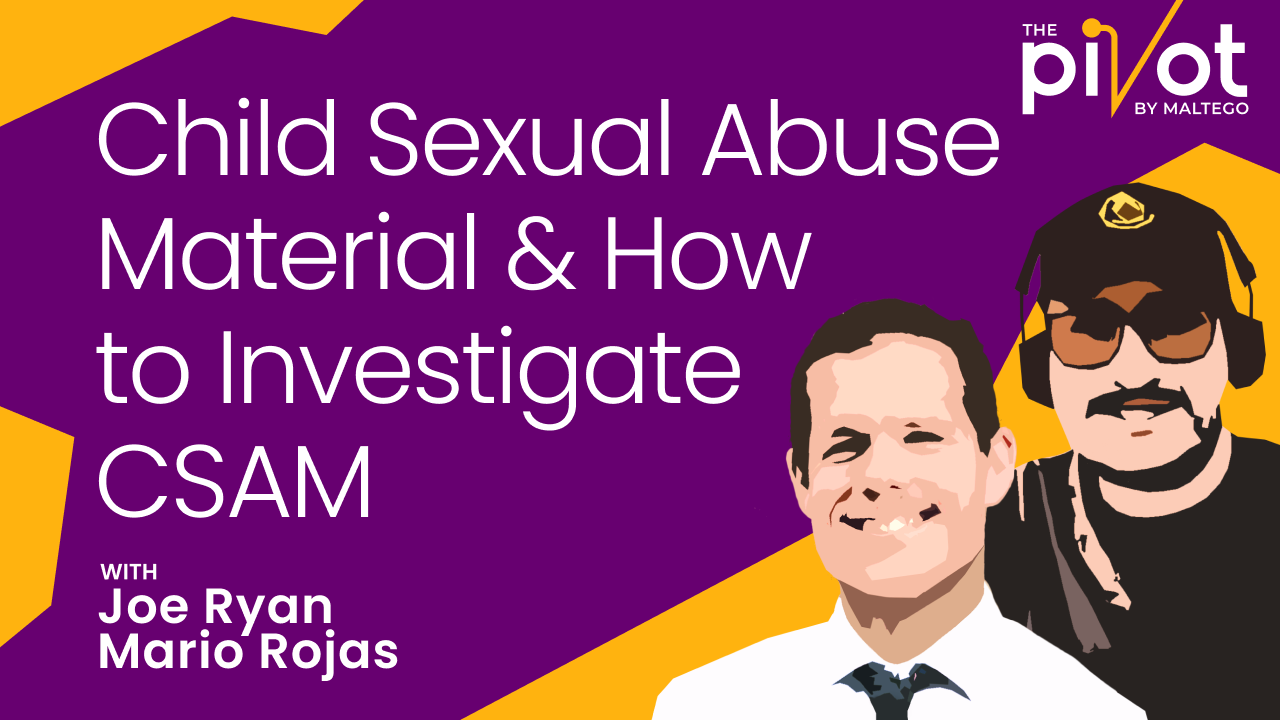 Homeland Security Investigations (HSI), the investigative unit of Immigration and Customs Enforcement (ICE), announced it initiated 4,224 child exploitation cases during the 2019 fiscal year, which began in October 2018 and concluded at the end of September. Those cases led to a total of 3,771 criminal arrests, and the identification or rescue of 1,066 victims.
This episode hosted by Maltego Subject Matter Experts Joe Ryan and Mario Rojas, dives into the alarming topic of: Child Sexual Abuse Material (CSAM) and how investigators and organizations can support the fight against it.
Check out The Pivot now! 🔗︎
In the upcoming months, we have lots of exciting topics lined up, covering threat intelligence, investigative journalism, The OSINT Curious Project, cults, and more.
Follow The Pivot on Spotify and subscribe to our YouTube channel now, so that you don't miss any new episodes!
Interested on Speaking on The Pivot? 🔗︎
Got an interesting project, want to share your journey, or know someone who would love to be featured on The Pivot? Send us an email at marketing@maltego.com and let's chat!