You have been redirected from paterva.com. Maltego.com is the new home for all information regarding Maltego products. Read more about this in a message
from the Paterva team
and in this
blog post
and
FAQ
.
Maltego Products
Maltego offers solutions for open source intelligence and visual link analysis​
What we offer
Customize your Maltego solution according to your investigative needs.​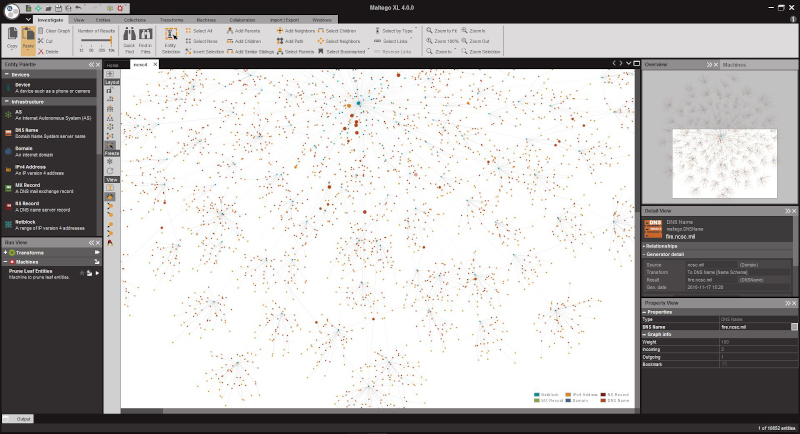 Maltego Desktop Client.
The Maltego Desktop Client is the visual interface in which all gathered information is linked and combined. It is a Java application that runs on Windows, Mac, and Linux. Maltego allows users to create graphs step-by-step in an intuitive point-and-click logic.​ You can choose from four versions to match your scope of investigation:
Maltego Classic – Commercial version returning 10,000 results per Transform, with access to all functionalities of Maltego, OSINT Transforms and commercial hub partners.
Maltego XL – Commercial version for large investigations to view up to 1,000,000 pieces of information​
Maltego CE
– Community version for non-commercial use available for free after a quick online registration. It ships with Kali Linux out-the-box.​
CaseFile – Free version for commercial use to visualize connections in offline data and does not require the use of Transforms.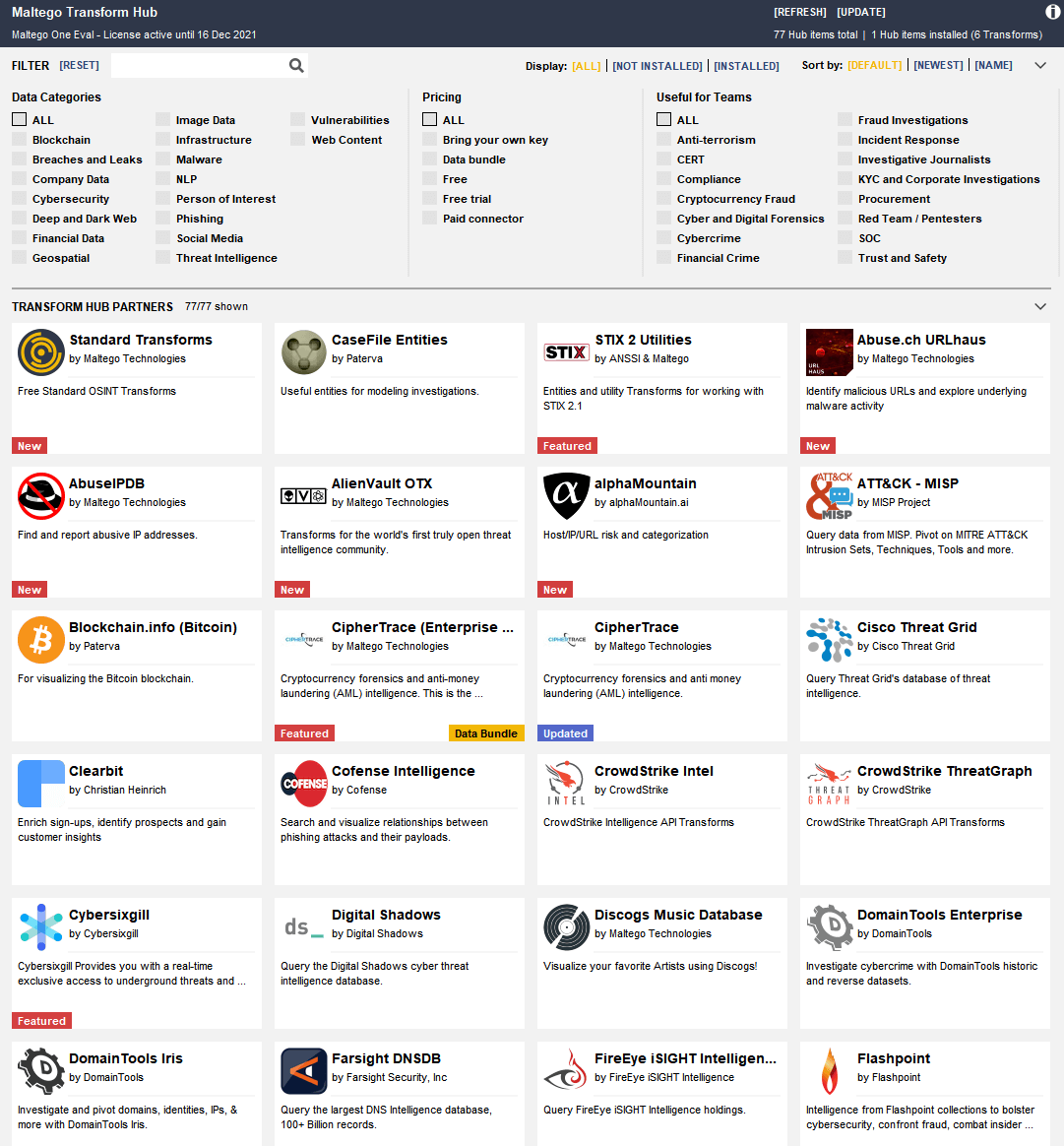 Data sources.​
In the integrated Transform Hub you can choose from:
Free, public (OSINT) Transforms with every version of Maltego​
Free and commercial data from more than 30 hub partners​
Your own data via local imports or develop your own Transforms to mine internal data​
Read more
Deployment options.​
We offer the following on-premise solutions:
CTAS (Commercial Transform Application Server) – Our standard Transforms hosted within your organization​
iTDS (Internal Transform Distribution Server) – Develop Transforms to access your own data sources and distribute them to your teams​
Comms (Communications) Server – Collaborate with fellow investigators in real-time with shared graphs​
Read more
Get quote
Pick the right product and get started.
Install Maltego
To get started, download the appropriate installer for your machine.
Download Maltego
CaseFile​​
Use Maltego completely offline as a mind-mapping tool for offline viewing.​
Collaboration
Collaborate with your team on the same graph and share access to different datasets live.​
Desktop Client​​
Visually link your data and create graphs with up to 1,000,000 pieces of information.​
Machines
Automatically execute pre-defined sequences of Transforms or define your Transform sequences to run queries automatically and speed up your investigation process.​
Servers
Run Transforms over Maltego's public server or purchase a private server to host your own infrastructure.​
Standard OSINT Transforms​
Work with Maltego Standard Transforms to enrich your investigations with OSINT data. ​
Transforms
Run data queries to discover relationships between Entities through link analysis.​​
Transform Hub​
Access paid and free data from a variety of public sources (OSINT) as well as over 30 partners. ​