Maltego Desktop Client Editions
There are five editions of Maltego, which can be distinguished by the number of Entities that a Transform can return, the number of Entities that can be on a single graph and their availability for commercial use. Casefile is used by analysts for offline investigations and does not have access to the standard Transforms within Maltego.
The latest Maltego One edition is included by default in our Pro and Enterprise plans.
Which Maltego edition is right for me? 🔗︎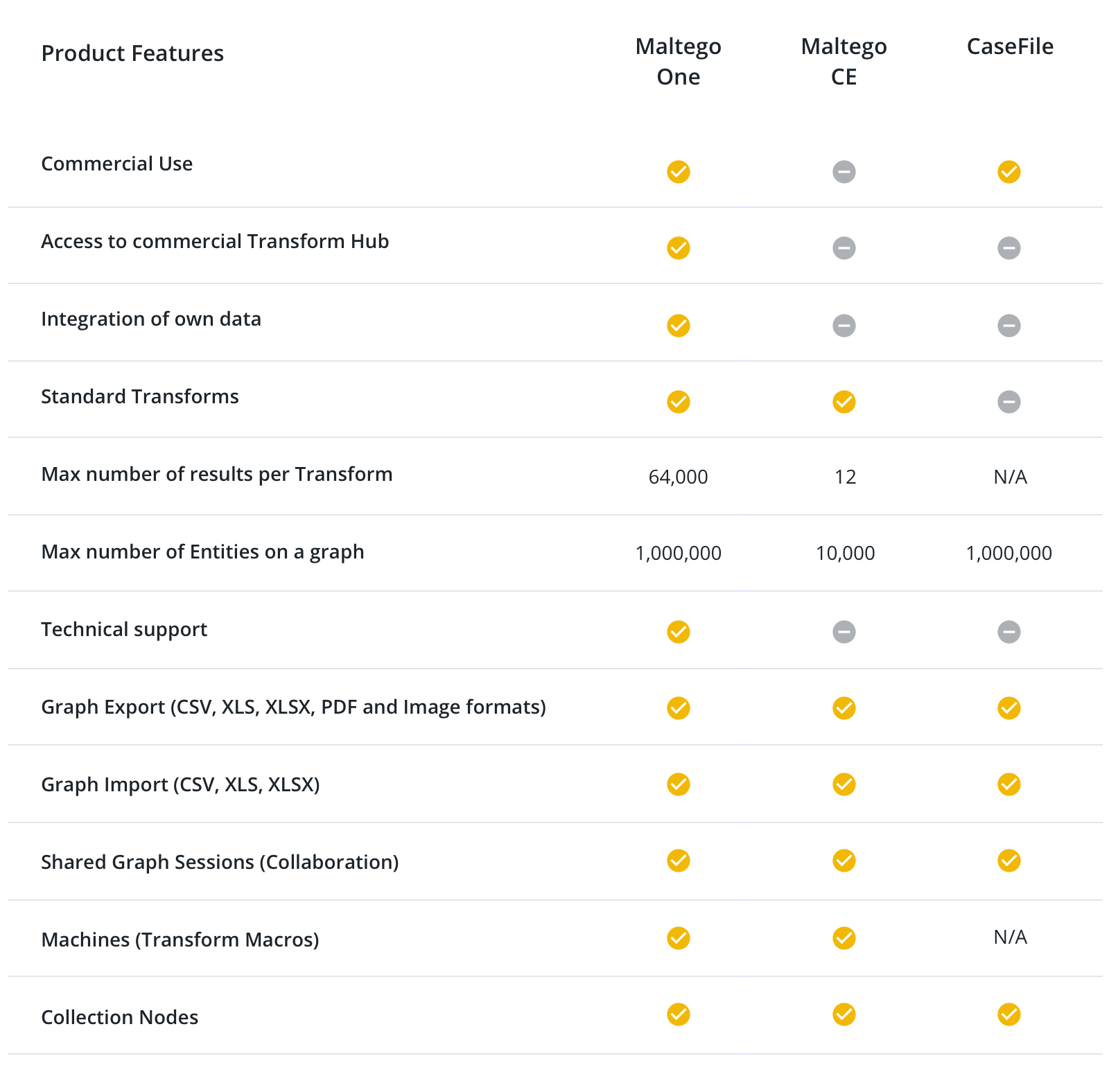 *Please note that Maltego Classic and Maltego XL have been discontinued for new customers. You can find more details about this change here
Try it out right now!
Maltego is easy to start with! All you need to do is register for the free Community Edition and start using the OSINT integrations. Our documentation will help you to make your first steps as a Maltego investigator easy and convenient. The more you work with Maltego, however, the more you can tailor it to your specific needs: Write your own Transforms, connect internal data and automate your investigative routines.