You have been redirected from paterva.com. Maltego.com is the new home for all information regarding Maltego products. Read more about this in a message
from the Paterva team
and in this
blog post
and
FAQ
.
New in Maltego
Find our product and service update announcements and roadmaps.
Maltego for You 🔗︎
We are continuously rolling out new and improved product updates and services to support our worldwide investigative community and customers.
April - June, 2021 🔗︎
Data for cybercriminal underground, STIX & OpenCTI, AlienVaultOTX, insights to the SolarWinds SUNBURST attack, and more!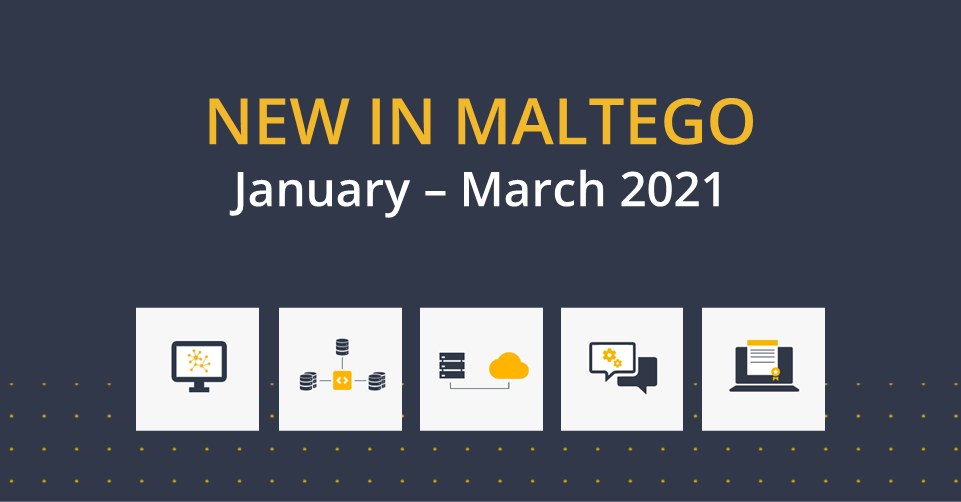 January - March, 2021 🔗︎
Data for cryptocurrency investigations, OCCRP Aleph integration, deep dives into SOC team challenges, company investigation use cases, and more!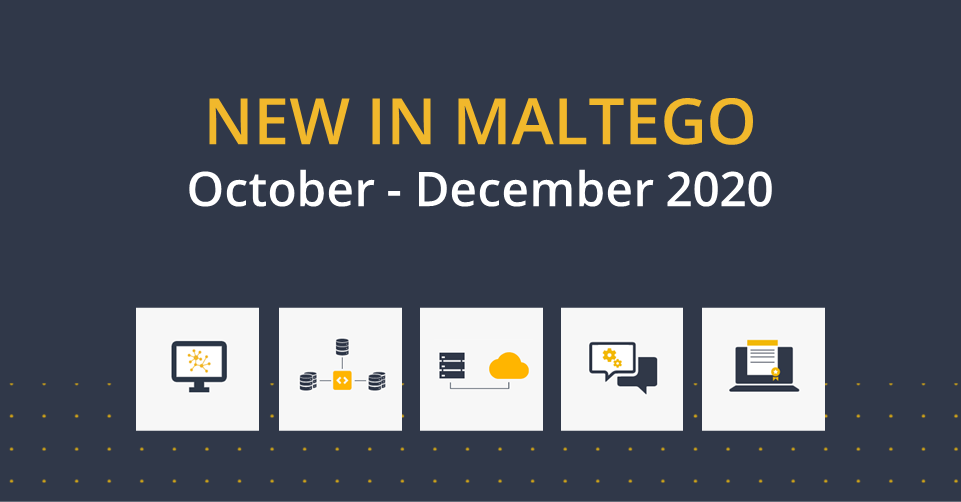 October - December 2020 🔗︎
Data for infrastructure footprinting, VirusTotal updates, Pipl and CipherTrace data bundles, and Merry Christmas!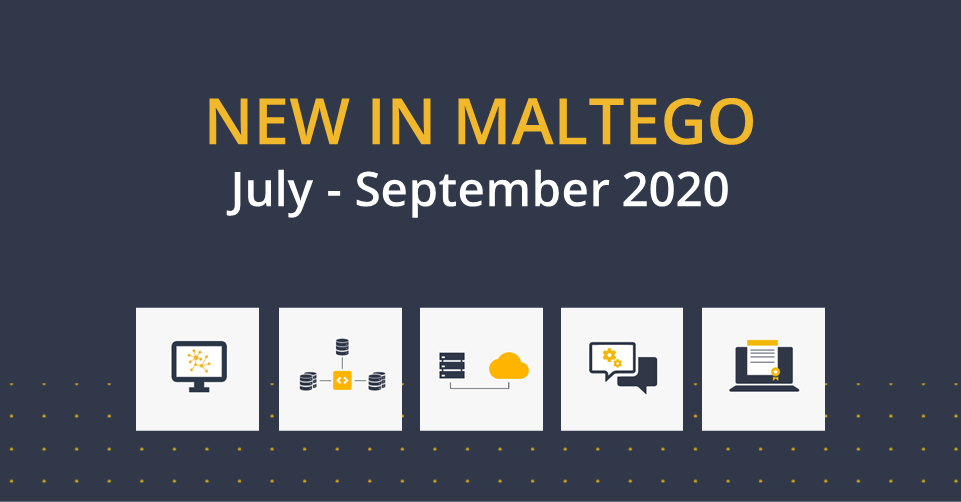 July - September, 2020 🔗︎
New integrations for the Wayback Machine and Pipl, Maltego Standard Transform update, and a revamp of our Transform Hub.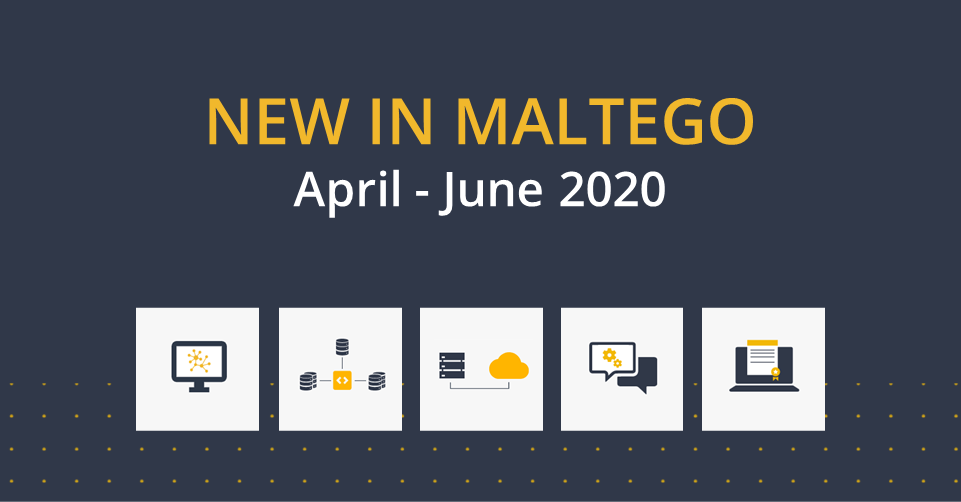 April - June, 2020 🔗︎
Bringing ATT&CK - MISP framework and reverse image search into Maltego and deep diving into GozNym Botnet investigation.