You have been redirected from paterva.com. Maltego.com is the new home for all information regarding Maltego products. Read more about this in a message
from the Paterva team
and in this
blog post
and
FAQ
.
New in Maltego: January - March 2021
Data for cryptocurrency investigations, OCCRP Aleph integration, deep dives into SOC team challenges, company investigation use cases, and more!
OAuth 2.0 in Maltego 🔗︎
In Maltego, we use OAuth to allow our users to log into third-party providers with their credentials and have an access token returned to the tool.
Maltego Keyboard Shortcuts 🔗︎
There are few shortcuts in Maltego that simplify navigating withing and between graph, search and selection commands, and zooming and viewing.
Finding Music: Introducing the Discogs Transforms 🔗︎
With the new Discogs Transforms, rightsholder investigators and music enthusiasts alike can query and visualize the relationships between music artists, labels, and releases.
Tracing Transactions through the Bitcoin Blockchain 🔗︎
In this article, we will explore the updated Entities, Transforms, and features of our free-to-use Blockchain.info (Bitcoin) Hub item and examine why seemingly anonymous Bitcoin transactions can be traced.
Enrich Due Diligence & Company Investigations with OCCRP Aleph Transforms 🔗︎
The OCCRP Aleph data integration is a useful addition to Maltego for journalists, trust & safety investigators, and analysts and researchers in various fields.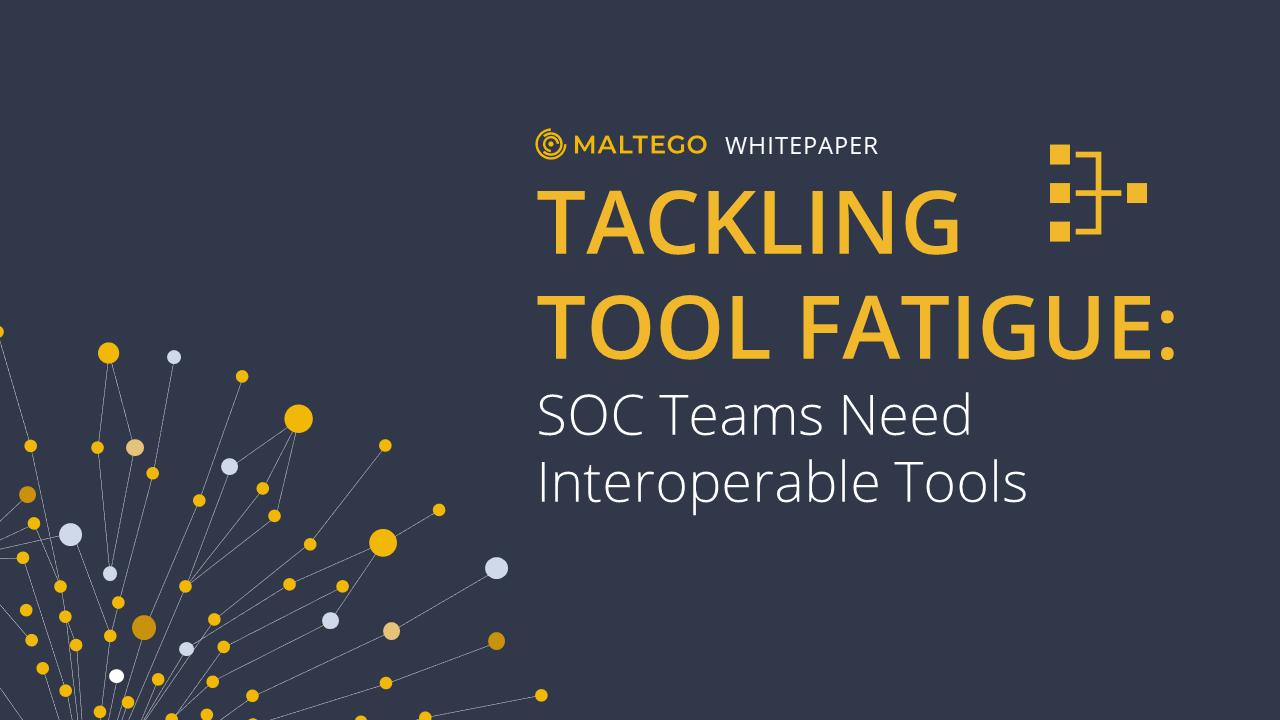 Whitepaper: Tackling Tool Fatigue 🔗︎
We will take a look at the standard toolset of a SOC team and present interoperable tools to tackle tool fatigue for your SOC team.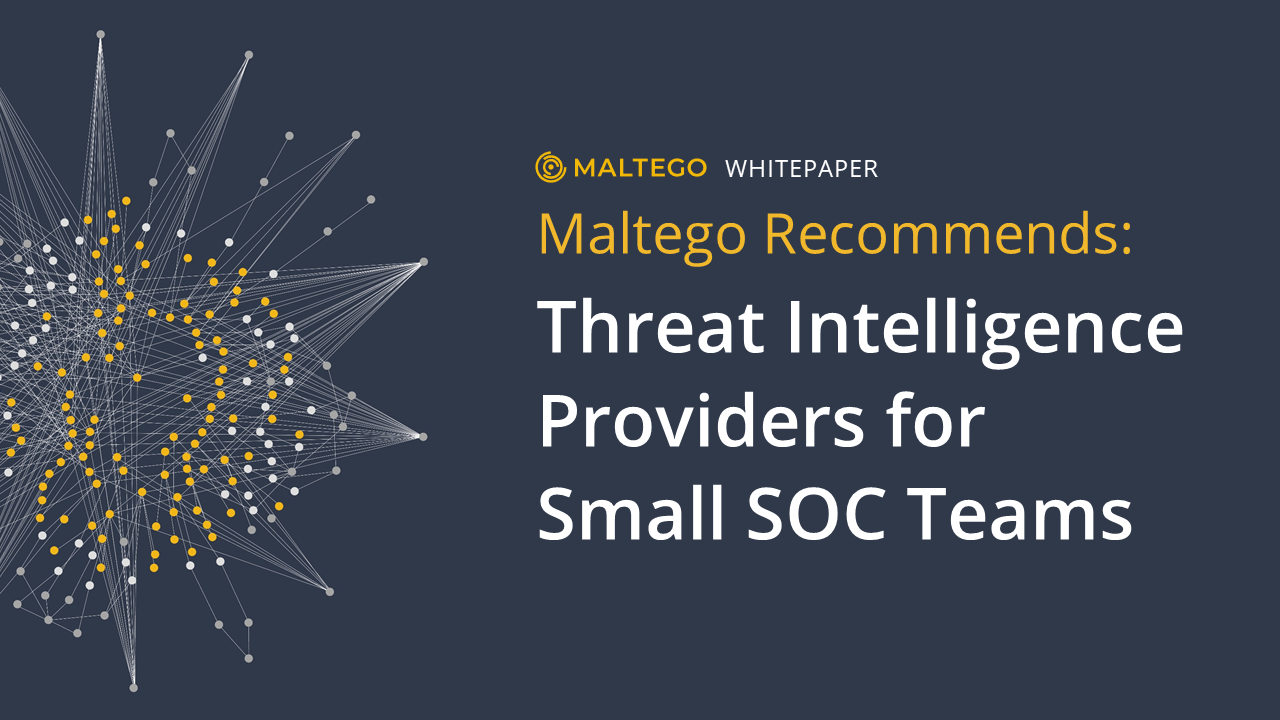 Whitepaper: Threat Intelligence for Small SOC Teams 🔗︎
Top 13 high-quality threat intel options for SOC teams that are amongst our end-users' favorites and suitable for all budget sizes in this whitepaper.
\
Subscribe to our email newsletter and never miss any news! 🔗︎