You have been redirected from paterva.com. Maltego.com is the new home for all information regarding Maltego products. Read more about this in a message
from the Paterva team
and in this
blog post
and
FAQ
.
New in Maltego: April - June 2021
Data for cybercriminal underground, STIX & OpenCTI, AlienVaultOTX, insights to the SolarWinds SUNBURST attack, and more!
Introducing Bing News Transforms 🔗︎
The News Transforms enable investigators, journalists, and researchers to quickly gather time-sensitive news and background context to complement all sorts of investigations.
Cyber Threat Intel with STIX2 Entities and OpenCTI 🔗︎
Our new additions enable you to structure, store, and organize cyber threat intel and information that your organization collects for cyber investigations.
Intel 471 Data Subscriptions 🔗︎
Access deep & dark web intelligence and map threat profiles through Intel 471 data subscriptions—flexible subscriptions for individuals and small teams.
DittoTRX Transform Server 🔗︎
This 2-part article series will walk you through the release of the ditto Transform server, setting up the server, and how to use the Transforms in Maltego.
Combine the Power of AlienVault OTX and Maltego 🔗︎
The new AlienVault OTX Transform Hub item enables investigators to retrieve AlienVault OTX Pulses within Maltego.
Introducing New Silobreaker Transforms 🔗︎
With the new Silobreaker Transforms in Maltego, investigators can monitor and research a wide variety of different threats, IoCs, and incidents.
The Power of AbuseIPDB 🔗︎
Using the AbuseIPDB data in Maltego, cyber analysts can speed up investigations involving suspicious IP addresses.
Case Study: NetWalker RaaS Investigation 🔗︎
We demonstrate how cyber analysts can use Maltego and CipherTrace cryptocurrency intelligence to analyze, identify, and respond to ransomware attacks.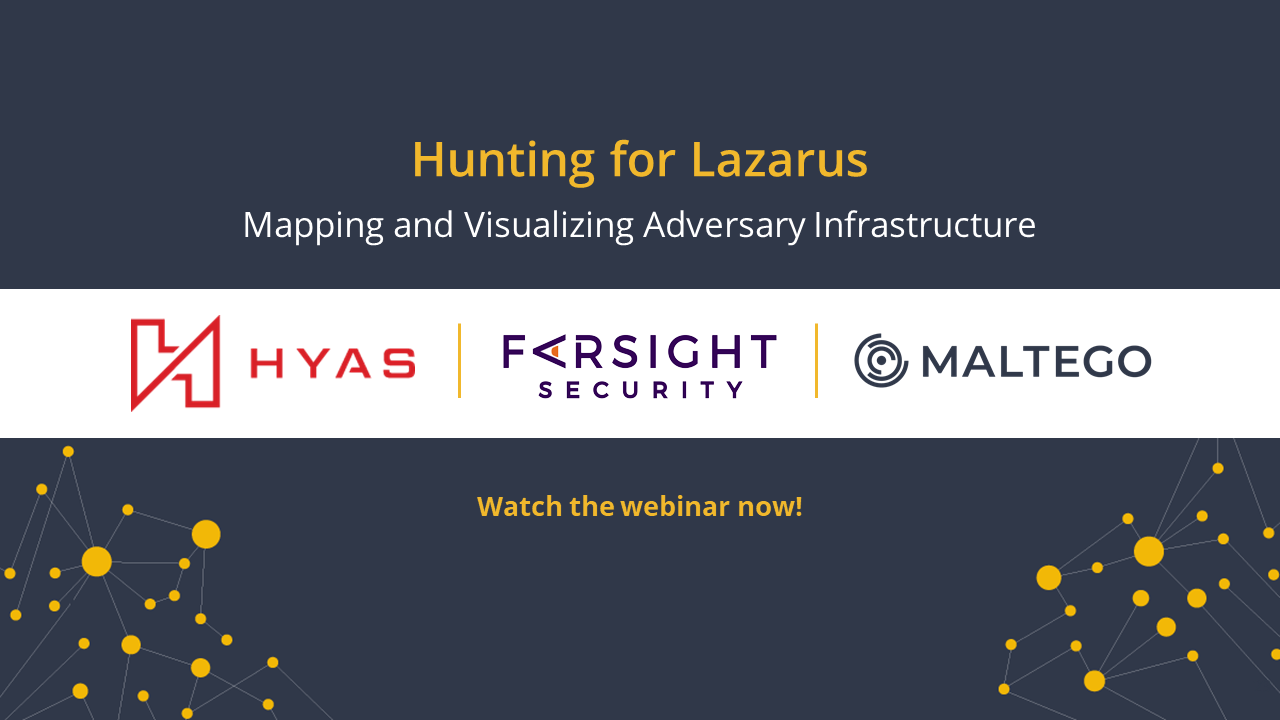 HYAS & Farsight Webinar 🔗︎
This webinar shows how Maltego enable threat intelligence teams, cyber security analysts, and government agencies to analyze and visualize relationships in attacker infrastructure and take down threats.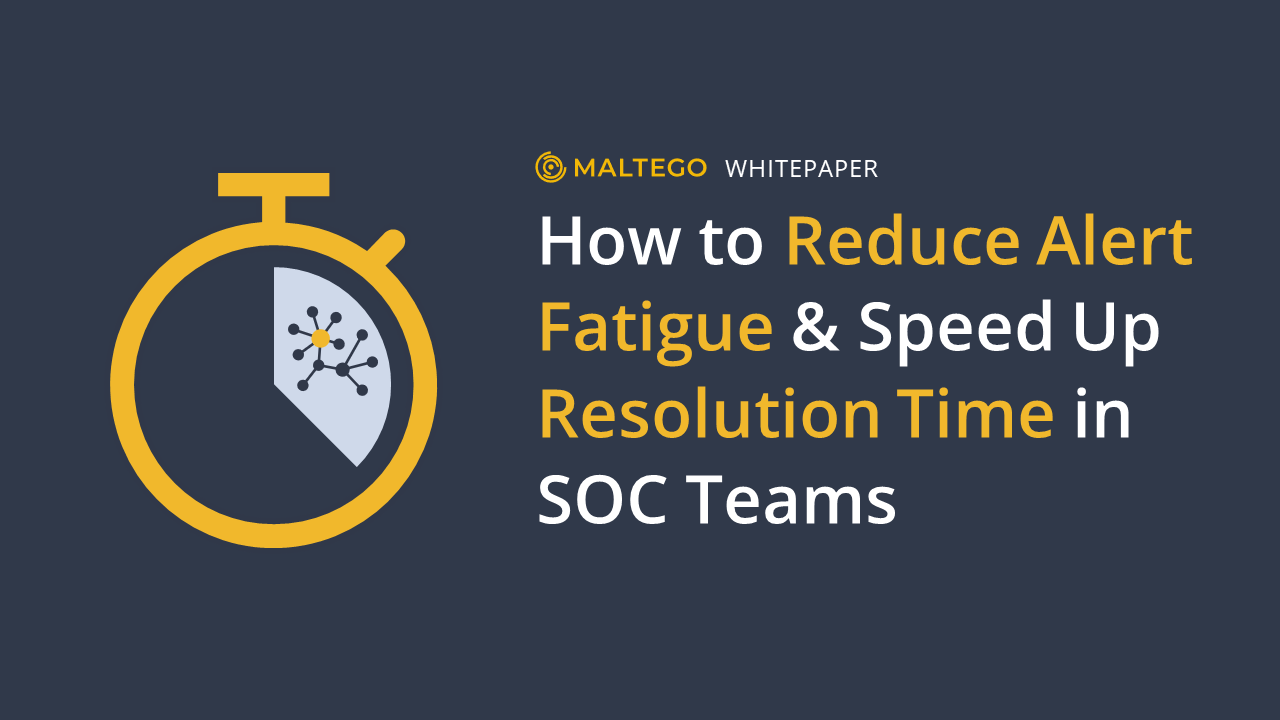 Whitepaper: Reducing SOC Team's Alert Fatigue 🔗︎
We dissect the problems causing alert fatigue in SOC teams and present the solution to accelerate and streamline the overall incident analysis and incident response workflow in this whitepaper.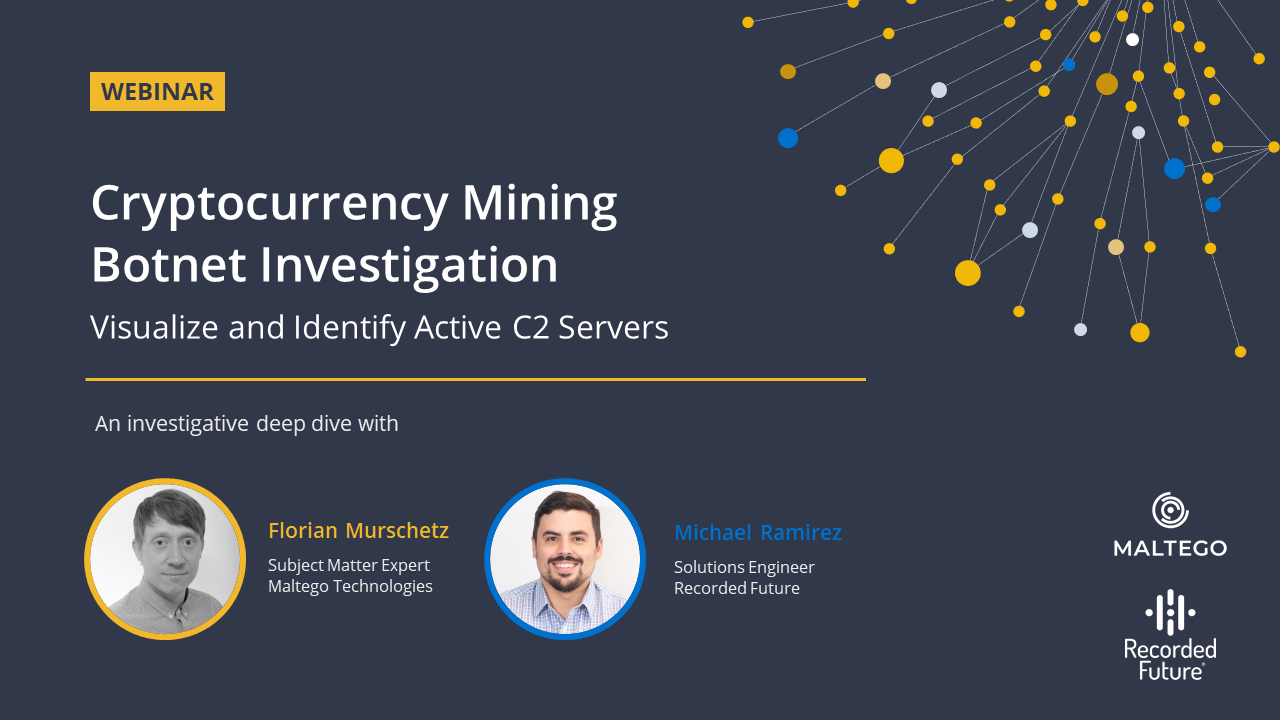 Recorded Future Webinar 🔗︎
This webinar presents how investigators can combine real-time threat intelligence from the entire web and Maltego to discover, validate, and contextualize IOCs in the case like a cryptocurrency mining botnet investigation.
Case Study: SolarWinds SUNBURST Investigation 🔗︎
We will demonstrate how you can use the new DNSDB Flexible Search Transforms with Maltego to discover key assets and activities that might have been hidden during investigations in this case study.