You have been redirected from paterva.com. Maltego.com is the new home for all information regarding Maltego products. Read more about this in a message
from the Paterva team
and in this
blog post
and
FAQ
.
Dataprovider.com
By Dataprovider B.V.

Dataprovider Transforms for Maltego
The Dataprovider.com directory contains 280 million domains, 30 to 50 pages deep, and holds over 200 data variables for each website. One can use this data to discover new pathways through networks of websites and gather unique insights into online domains.
Without WHOIS data it's difficult to find detailed information on who owns a website. With Dataprovider.com Transforms, trace domain back to its roots, uncover hidden connections between data points and find relationships between information from assorted sources on the Internet such as finding incoming links, companies, IP addresses, phone numbers, e-mail addresses and social profiles of all Entities within a network.
Benefits
Discover and visualize relationships between domain names, IP addresses, contact information, social profiles, and more
With 50+ Transforms that query into dataprovider.com directory, gain access to countless data points that help trace a website to its source without using WHOIS information
Control search by choosing to include or exclude historical data of more than 3 years
Typical Users of This Data
Online Fraud & Brand Fraud Investigators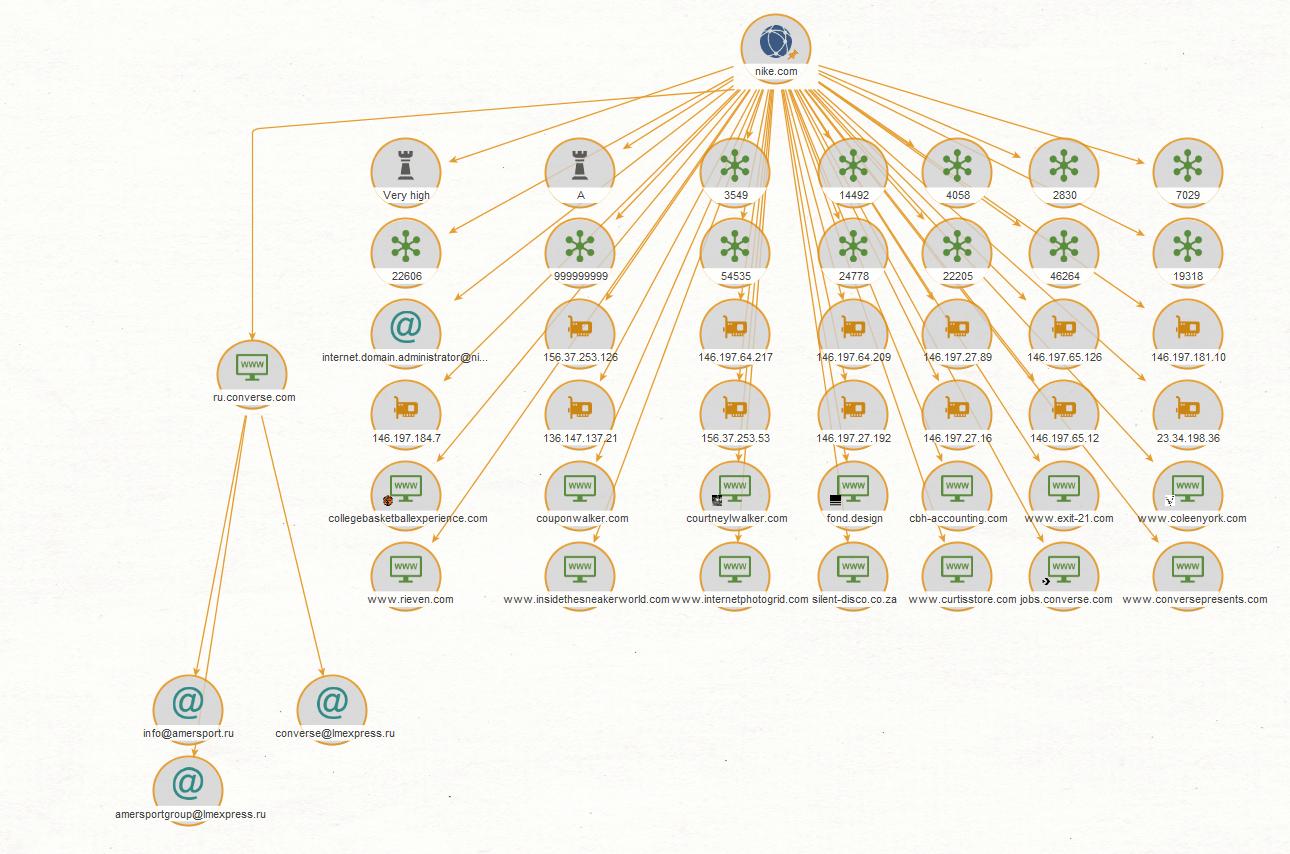 Pricing Tier: Free Trial
Instant access
No Registration Required
No API Key required
Hub Type: Community and Commercial Hub
Requirements: For full solution access, Maltego One, Classic or XL edition and Dataprovider.com subscription
Access: For sales inquiry or to purchase an API key, kindly reach out to Maltego via the form below.
Contact
Reach out to us to learn more about this data integration and how to access it.
Dataprovider.com is a web-crawling company that transforms the internet into a structured database. They have crawlers going from link to link to index all websites in a country and collect extensive data on over 280 million domains from 50 different countries each month. This data is summarized in a clean and searchable platform that includes company information, contact details, eCommerce characteristics, hosting properties and technical aspects. They are a widely used tool for lead generation, market research, customer insight, online brand protection and much more.
For more information, visit: https://www.dataprovider.com/.

Pick the right product and get started.