You have been redirected from paterva.com. Maltego.com is the new home for all information regarding Maltego products. Read more about this in a message
from the Paterva team
and in this
blog post
and
FAQ
.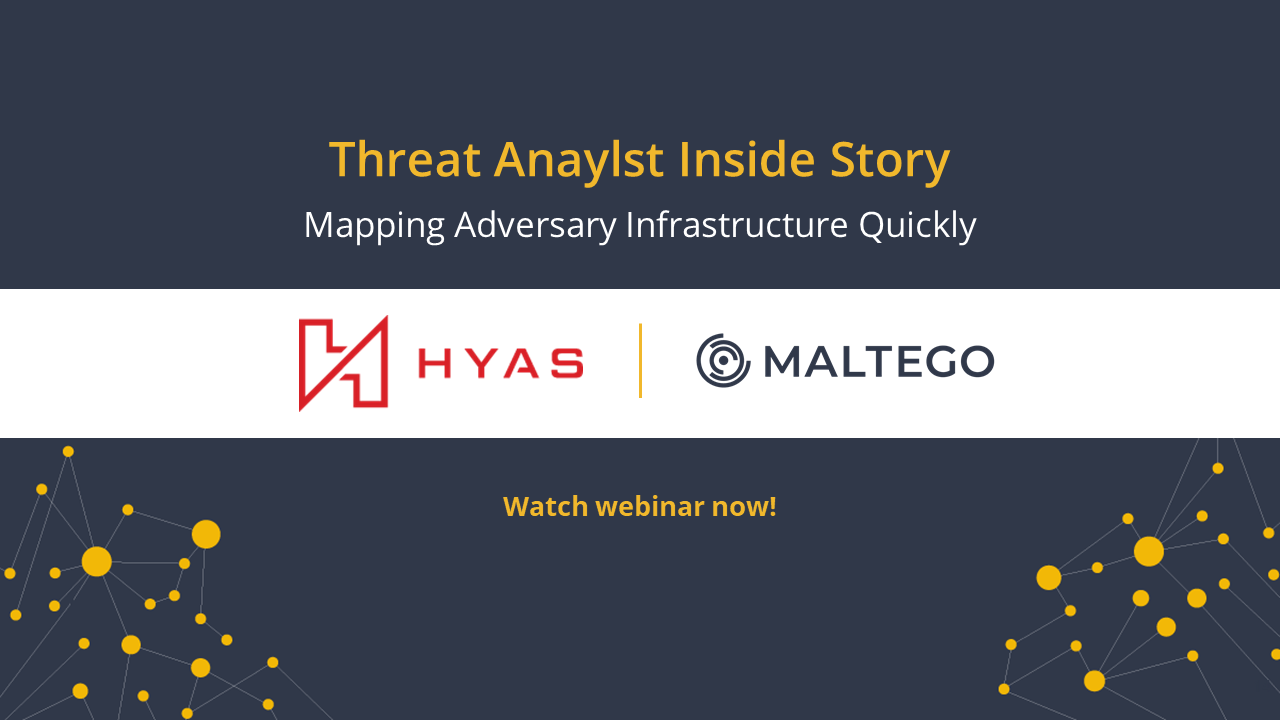 11 May 2020
Webinar | Threat Analyst Inside Story: Mapping Adversary Infrastructure Quickly
Threat analysts struggle to locate and preempt adversaries. Not only can these tasks be arduous and time-consuming, but they frequently result in ambiguous results.
HYAS Insight delivers exceptional visibility into an adversary's infrastructure, allowing you the opportunity to counter threats before they hit. By utilizing HYAS Insight data in conjunction with the visual and investigative capabilities of Maltego, you will not only enable infrastructure attribution, but also quickly locate and visually correlate the infrastructure that your adversaries use against you, as well as easily extend your investigation into a wide array of additional OSINT and proprietary data sources.
In this webinar, you will learn: 🔗︎
How to streamline and even automate threat investigation workflows
How to leverage unique datasets to improve investigations
Ways to more rapidly uncover information to monitor new threat campaign infrastructure, as adversaries create it.
Pick the right product and get started.