We live in a world full of data. The challenge is to turn single data points into relevant knowledge. At Maltego, we build on the experience that the human capability of pattern recognition still exceeds the cognitive capacities of machines. Therefore, it is our mission to provide digital tools that empower investigators to focus on their strength: To spot relationships that seem invisible to others, to keep digging when there seems to be a dead end, and to find the needle in the haystack that is the key to solving a case.
This is where Maltego comes in.
Maltego is a comprehensive tool for graphical link analyses that makes data-driven investigations easy and efficient. It is used by a broad range of users, reaching from security professionals and pentesters, to forensic investigators, investigative journalists, and researchers. With Maltego, you can easily mine data from dispersed sources, automatically merge matching information into one graph, and visually map it to explore your data landscape.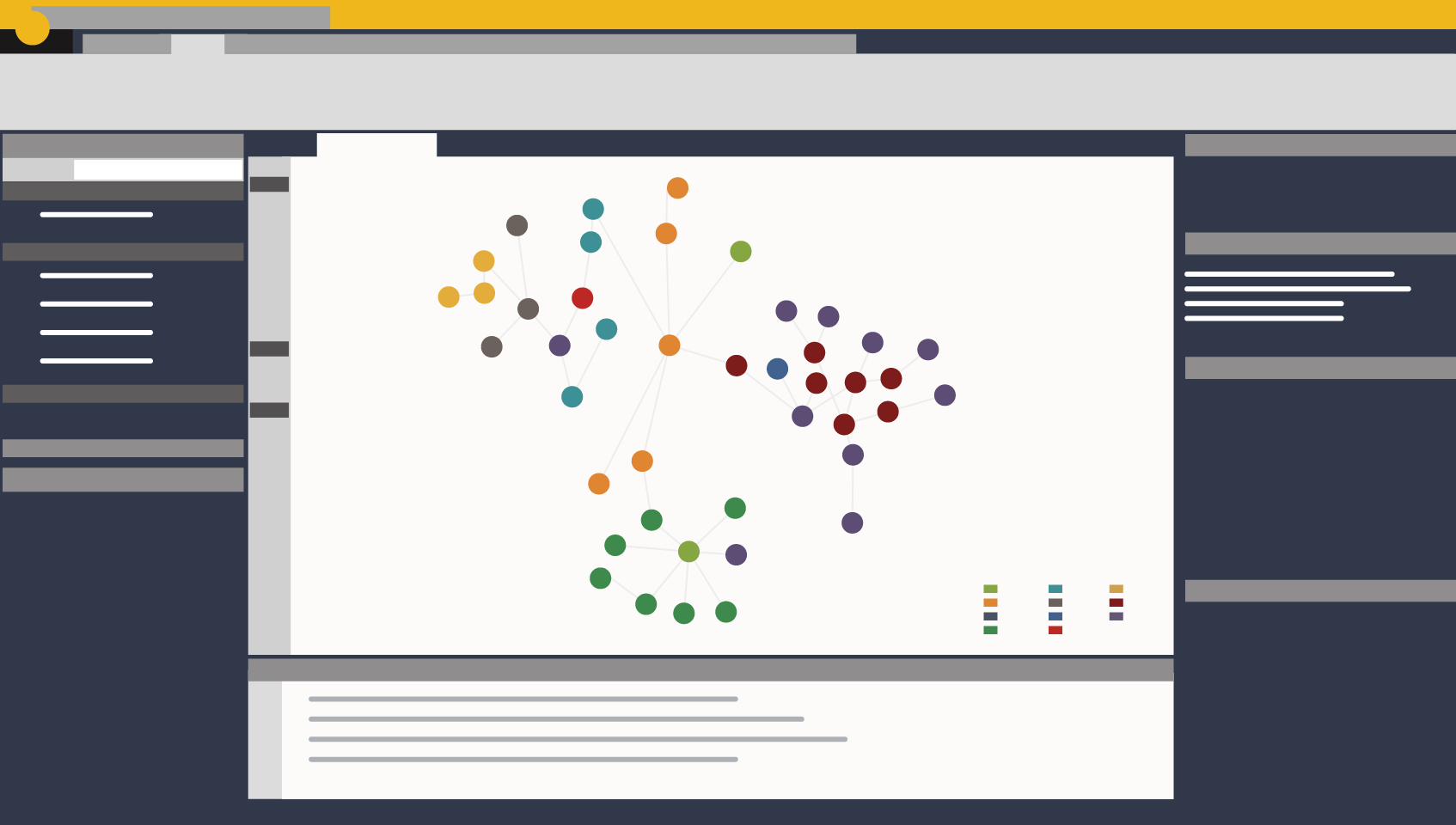 Mine.
Easily gather information from disparate data sources.
Maltego allows to run data queries from dispersed sources to gather information for investigative tasks. We strive to make data access as easy and convenient as possible. Via the Maltego Transform Hub, a built-in feature of the Maltego Desktop Client, you can connect to data from a variety of public sources (OSINT) as well as over 30 partners, such as Farsight, CipherTrace, Dataprovider.com, DomainTools, and Flashpoint. As featured OSINT and partner data come already packaged-in as Transforms (small pieces of code that can be activated in a click), you can choose how deep you want to delve into the technical details of your investigation. By building your own Transforms you can integrate your own data source into Maltego allowing you to easily visualize the relationships in your information.
Merge.
Automatically link and combine all information into one graph.
Working with disparate data sources often means that data comes structured in diverse ways, querying is handled differently, and the results are formatted inconsistently. The center piece of Maltego is the intuitive and graphical user interface (GUI) of the Maltego Desktop Client, which not only allows you to query different data sources in an easy-to-use interface but is also responsible for merging parts of the graph that match together. This capability to establish relationships between results from previous and new Transforms together, is what makes Maltego a powerful link analysis tool. With Maltego, investigators can also share insights within a team through collaboration features like live-graph sharing and chat sessions.​
Map.
Visually explore relationships in your data.
With the help of Transforms, Maltego allows users to build up complex graphs in an interactive and intuitive way. Transforms are designed to return a specific piece of information based on your initial input (e.g., an IP Address). Further, they are extensible, meaning that other Transforms can run off their output. In this way, you can conveniently jump back and forth in your analysis and create a data landscape step-by-step. To display information and clustering results, Maltego offers different graphical layouts and visualizations. This makes interpreting the relationships of Entities intuitive and efficient. The option to annotate outputs and different reporting formats ensure that results remain traceable, replicable and transparent for communication.
Try it out right now!
Maltego is easy to start with! All you need to do is download the free Community Edition and start using the OSINT integrations. Our documentation will help you to make your first steps as a Maltego investigator easy and convenient. The more you work with Maltego, however, the more you can tailor it to your specific needs: Write your own Transforms, connect internal data and automate your investigative routines.
Or to put it in the words of one of our users: